Time to Flagstaff: 120 Minutes (Unless …)

If it's going to take forever to get to Flagstaff, ADOT will now try to warn you before you leave North Phoenix. Travel times to Flag and other points north are being posted on the overhead highway signs that occasionally moonlight as comedic billboards.
The lighted signs have been used to flash travel times within the Valley for a decade, but it's a first for rural stretches of the state highway system, ADOT says.
"One reason we're expanding along I-17 is that winter weather can affect travel times to or from key destinations in northern Arizona," said Brent Cain, director of ADOT's Transportation Systems Management and Operations division. "Estimated times that reflect highway conditions can assist drivers with their travel plans."
So just how long does it take to get to Flag? Figure 120 minutes on a good day, according to the orange-yellow declaration on a message board north of Jomax Road recently.
Other message boards along I-17 farther north will be used to estimate times to Sedona and Prescott, suggesting alternate routes when necessary.
Any idea how the estimates are generated? In the Valley it's done with in-pavement traffic-flow sensors. The new rural times will draw on real-time traffic data from INRIX, a mobility analytics company.
---
Huge Side Yard for RV & Toys!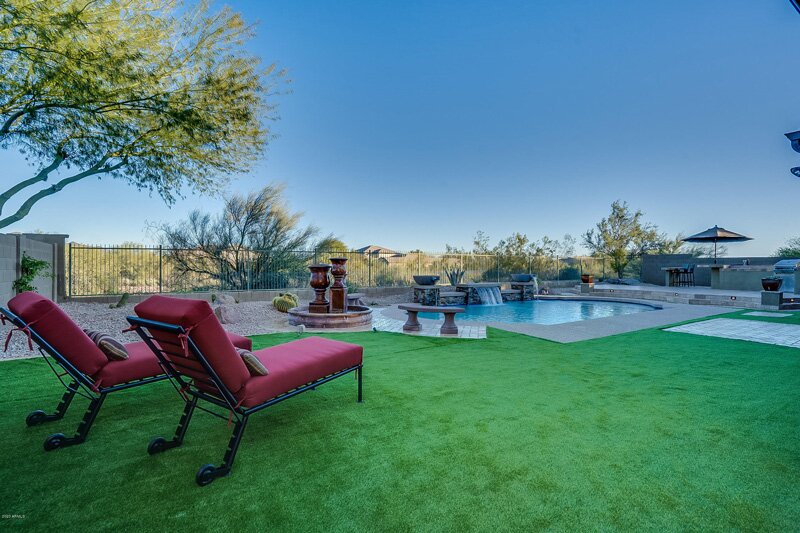 ADVERTISEMENT
3-Car garage and big attic for storage or… use your imagination!
43817 N 50th Dr., Anthem Arroyo Grande
4 BEDS + Office + Teen Room + "Attic" | 3.5 BATHS | 3-CAR GARAGE | 4,009 SQFT | $549,000

Call 623-297-2557 or CLICK TO LEARN MORE