Blue-eyed Blonde Cat Loves to Snuggle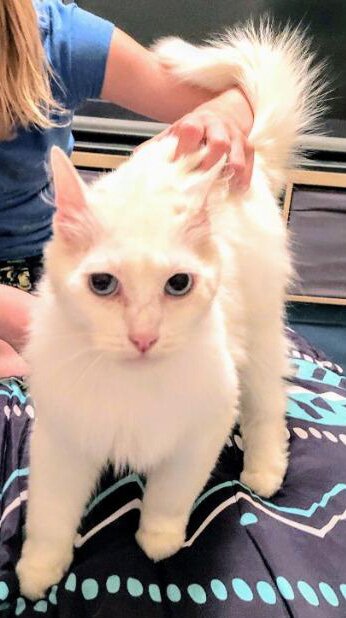 This beautiful blue-eyed blonde is a very sweet cat that loves snuggling, as well as ear and butt scratches. She was dumped at a local vet's office with a bunch of other cats, and is looking for a new home.
Every night this domestic, medium-hair cat named Pearl sleeps on the chest of her foster's daughter. She loves children. She gets along with other dogs and cats, but prefers to keep to herself and would need a slow introduction to other pets, and definitely a space she could make her own to relax by herself.
If you'd like to meet Pearl, fill out the matchmaker form.