Overnight Low Temperature Record Likely Trounced
The low temperature so far today at Sky Harbor Airport in Phoenix is 90 degrees. Barring a surprise dip in temps during the day, that will set a new record high minimum for the day, trouncing the previous record of 84 degrees, which was set in 2013.
"We just might smash that record," the National Weather Service's Phoenix Office tweeted this morning.
Another record was set: It was the earliest 90-degree low in any year of record-keeping, the NWS said, beating the previous record by a full week. The previous record was set last year on June 21.
Get used to the warmer nights. Yesterday (June 13) set a new record high minimum for the day of 87 degrees at Sky Harbor (the previous record was 85). And the year 2017 had the highest average daily minimum temperature on record, at 65.4 degrees.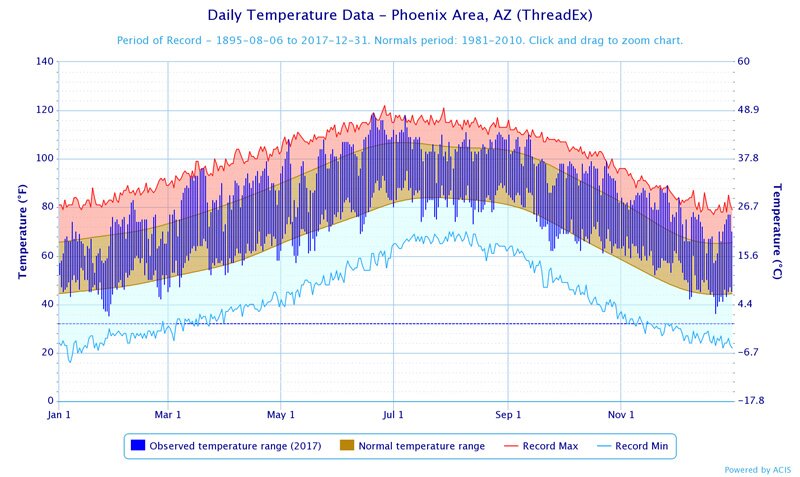 Phoenix's climate history dates back to 1896, when data was first recorded in downtown. It moved to Sky Harbor airport in the 1950s. In that stretch of time, all 10 of the warmest years—based on average daily temperature (factoring in both highs and lows)—have occurred since 1989.
North Phoenix Almost as Warm
Temperatures are typically a couple degrees cooler in North Phoenix, where daily records are not routinely reported by the NWS, but the pattern of unusual overnight warmth this week was the same. For example, at 8 a.m. today, it was 93 degrees at Sky Harbor and 90 degrees at Deer Valley Airport.
The warmest overnight low ever at Deer Valley Airport was 95 degrees, a record set last year on July 8. However, Deer Valley's records go back only to 1998.
Somewhat cooler conditions are on the way, as remnants of Hurricane Bud bring the first serious chance of significant rain—albeit just 40 percent at the peak Friday night—to the Valley in months. This monsoon threat (or promise, if you will) comes with the usual caveat: It might rain hard in one spot and leave an area just a mile away high and dry.
A passing thunderstorm yesterday—a monsoon precursor, given that the season officially starts tomorrow—made a lot of noise but left mere drops in some North Phoenix locations.
It was nearly a year ago, on June 19-22, that an intense heat wave broke several records in the Valley, topping out at 119 degrees on June 20.
Related
---
---
This View Could Be Yours!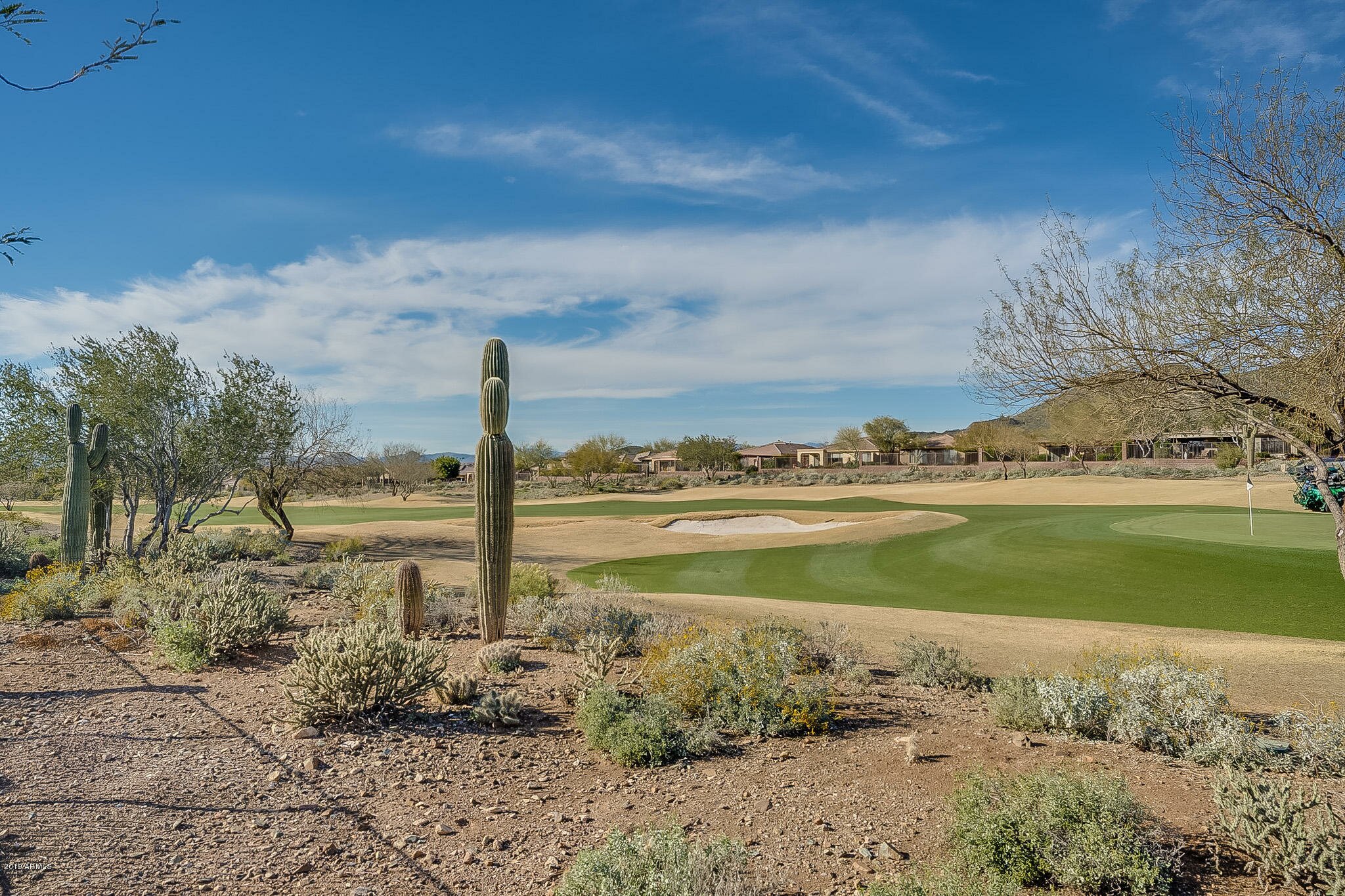 ADVERTISEMENT
What a find! Stunning, unobstructed golf course and mountain views are yours in this whistle-clean, gleaming, two bedroom + office (which is easily converted to a 3rd bedroom, if you prefer). 
3 BEDS | 2 BATHS | 2-CAR GARAGE | 2,035 SQFT | $335,900
2416 W Muirfield Dr., Anthem Country Club
Call or CLICK TO LEARN MORE