Fireside Kids Rejoice for New Playground
For 15 years, In&Out Magazine has been the definitive source of "Everything that's going on" in and out of the community. We thank you, our readers, as well as the businesses that support the magazine through advertising, for that opportunity. But with little going on, and many businesses suspending or canceling their ads during the Covid-19 crisis, we are suspending publication of the magazine and web sites for the month of May. 
---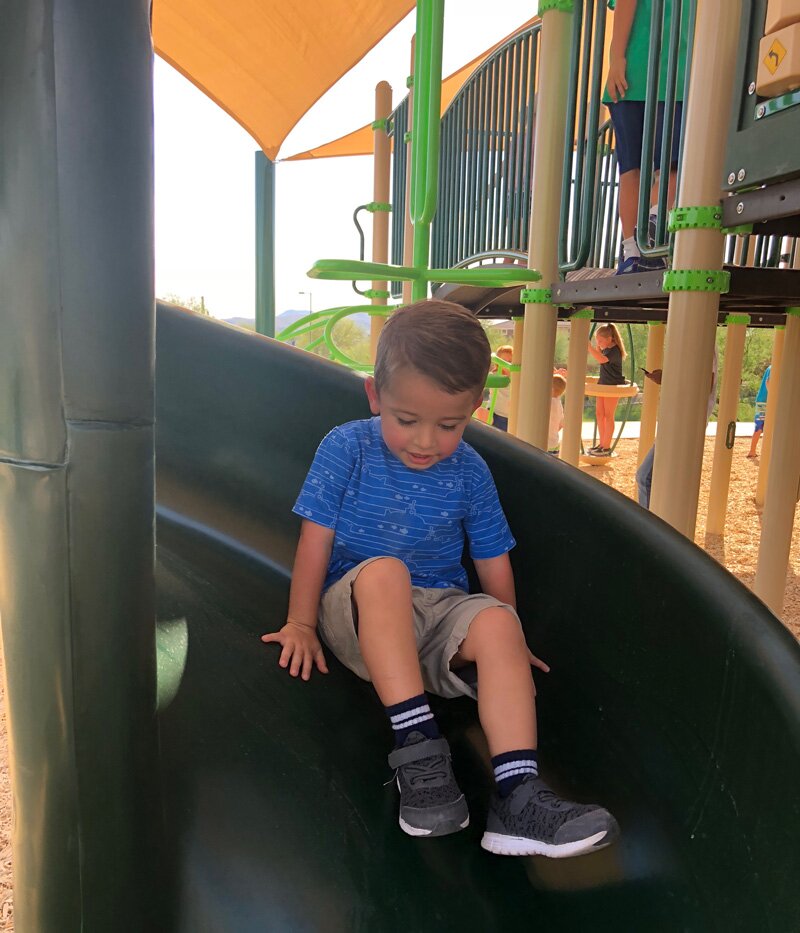 Six months after a fire destroyed the main playground at Fireside at Norterra's Community Center, a new play structure officially opened to residents yesterday.
Following a brief ceremony by community officials, the ribbon was cut and the kids cheered while parents applauded as the playground officially opened to dozens of children anxiously waiting.
Community Manager Dawn Talley thanked residents for their patience during the construction process and recognized the builder of the structure, which Talley said includes additional climbing elements to appeal to multiple age groups.
"Enjoy and I hope everyone loves it," she said just before the park opened.
The December blaze became a catalyst for the formation of a temporary Phoenix fire station to better serve the Norterra area with additional coverage and improved response times. The station, which operates out of of the Residence Inn just south of Happy Valley Road, will remain operational until a permanent Fire Station 55 is built at Interstate 17 and Jomax Road, a project slated for completion in late 2019, officials have said.