Union Park at Norterra: New Details on Upscale Master-Planned Community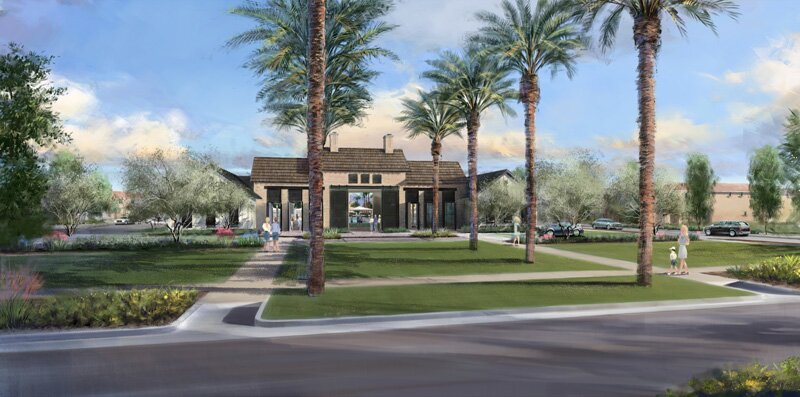 ---
Union Park at Norterra | See All Model Homes for Sale
AD Get the latest accurate MLS listings for all builders in Union Park. Model homes, images, descriptions and prices. Book showings online or contact Prickett Realty to learn more.
www.PrickettRealty.com/union-park
---
A large-scale new master-planned development in North Phoenix finally got a name: Union Park at Norterra. The upscale community, on USAA property along I-17 between Happy Valley and Jomax roads, will combine architecture harkening to the 19th Century with territorial-style homes for a look and feel unlike anything else in NoPho. Amenities will range from a community swimming pool to pickleball courts.
[Update: Model homes are open and pricing has been revealed. See our latest story for all the photos and details.]
Phase 1 of Union Park at Norterra, to include 309 homes but no retail or commercial, is under construction and expected to open in late 2018. The developers recently provided new detail fleshing out what North Phoenix News and In&Out Magazine first reported in February.
Home Options & Builders
The community will ultimately consist of 1,100 single-family homes, 1,100 multi-family units, a school, office space, boutique retail stores and specialty restaurants. There will be "gathering spaces with an outdoor lifestyle that will artfully blend retail, dining and entertainment, all within steps of Union Park at Norterra's homes," according to a new statement from the developers, USAA Real Estate and Sunbelt Holdings.
There will be three builders: Ashton Woods, Cachet Homes and David Weekley Homes. Architectural styles will vary widely, from territorial to mission revival, Southwest modern to desert craftsman and even Wrightian (a style inspired by Frank Lloyd Wright).
Floorplans and pricing have not yet been announced.
Walkable & Fun
A 5,800-square-foot community recreation center will be "inspired by historical farmhouses," the developers said, adding: "The community hub named The Post, will feature a resort-style pool with cabanas, children's pool, a community park, event lawns, a playground, and basketball and pickleball courts."
"Our deep commitment to creating a modern and walkable community will make for an exceptional lifestyle for residents," said Bruce Petersen, executive managing director of investments for USAA Real Estate.
Union Park at Norterra will encompass 398 acres that surround the existing USAA office complex. For comparison, Fireside at Norterra, a nearby master-planned community, will have 1,425 homes upon build-out. By contrast, Anthem has more than 10,000 homes sprawling across some 6,000 acres.
"Within walking distance and a future gateway into the community will be a unique retail corridor that is envisioned to be a collection of inviting gathering places, restaurants and shopping experiences," according to marketing material. "Tree-lined streets, pedestrian-friendly sidewalks, shade corridors and diverse architectural home styles will create the character and charm of neighborhoods of the past."
---
Tour Model Homes Today | Union Park at Norterra
AD See full and accurate MLS listings for new homes in Union Park, with images, descriptions and prices. Book showings online or contact Prickett Realty to learn more.
www.PrickettRealty.com/union-park
---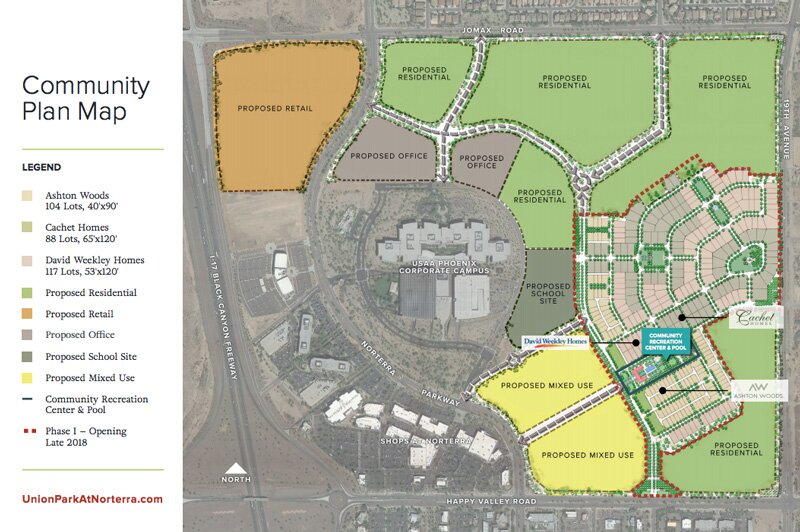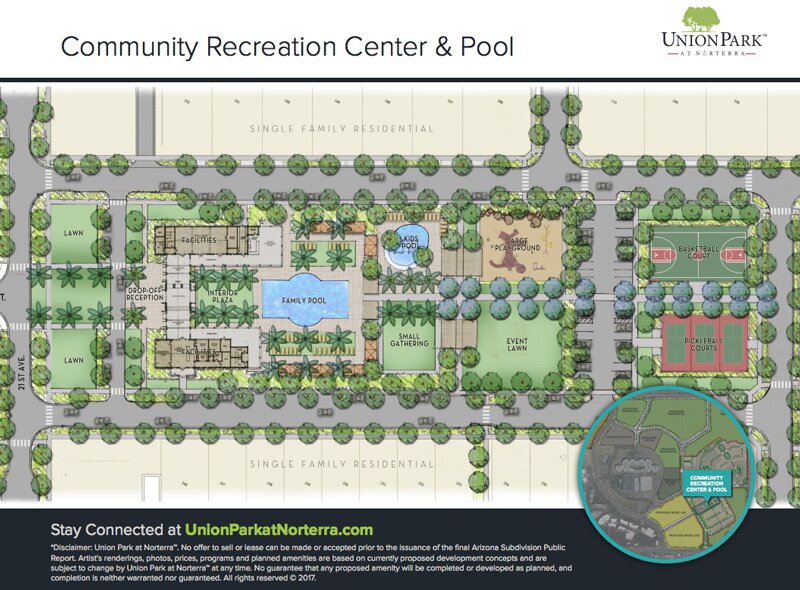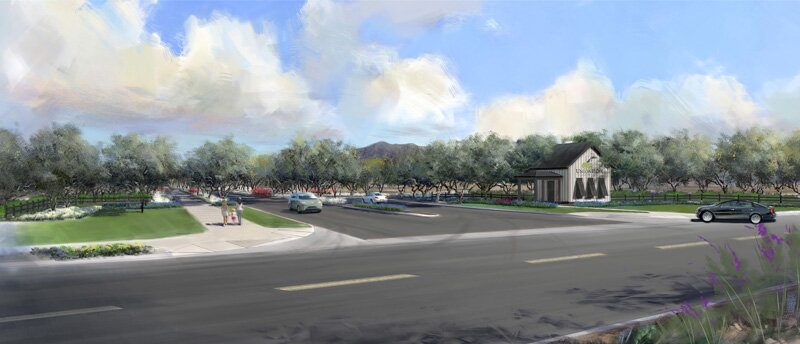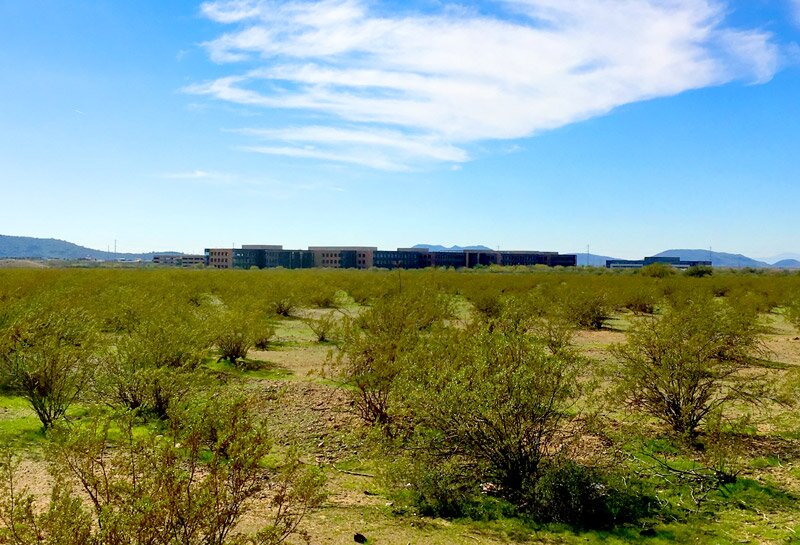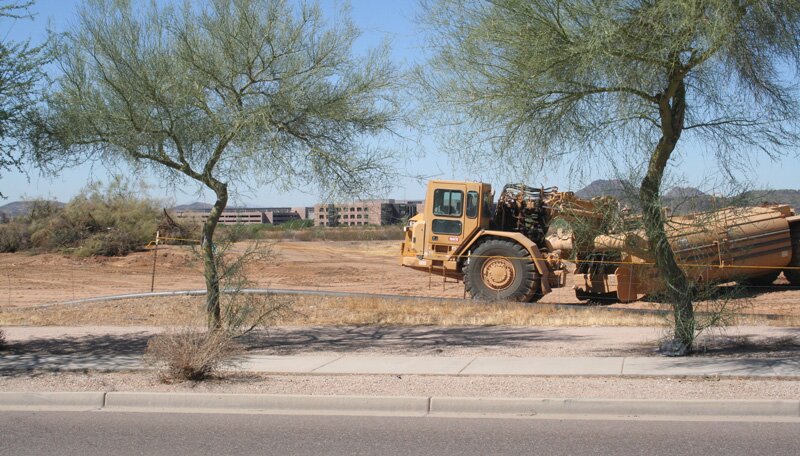 Editor's Note: This article was first published Oct 26, 2017. It has been updated to include new information.