Sprawling, Swanky Development Planned for North Phoenix
For 15 years, In&Out Magazine has been the definitive source of "Everything that's going on" in and out of the community. We thank you, our readers, as well as the businesses that support the magazine through advertising, for that opportunity. But with little going on, and many businesses suspending or canceling their ads during the Covid-19 crisis, we are suspending publication of the magazine and web sites for the month of May. 
---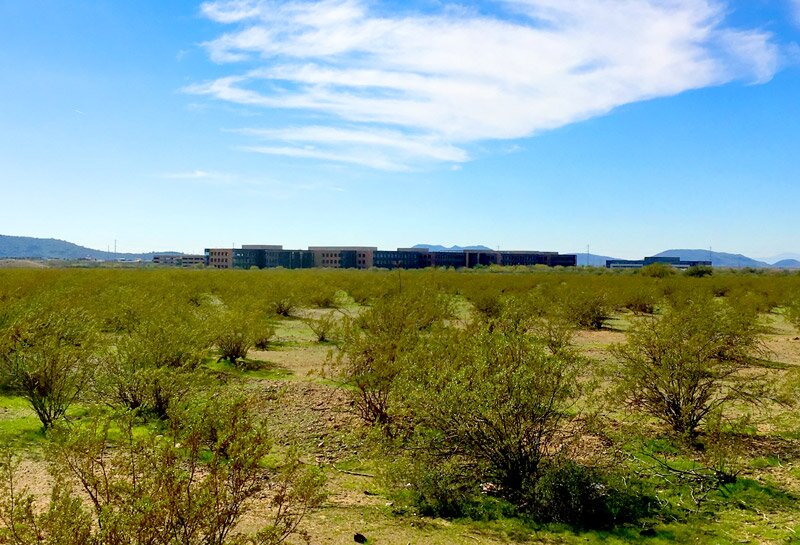 Construction is expected to start later this year on a new development along Norterra Parkway that, if completed as envisioned, would be the swankiest in North Phoenix. Think Kierland Commons or Scottsdale Quarter: a trendy Main Street with wide, shaded sidewalks, lofts above retail stores and restaurants, and a town center that is a "hub of activity," according to planning documents filed with the City of Phoenix. Then, surround the town with a thousand homes and multiple nature trails and paved pathways so those who work at the nearby USAA Phoenix campus at 1 Norterra Drive can bike or walk to work.
UPDATE: In October 2017, the development was named Union Park at Norterra, and construction is underway. Details >>>
This is what USAA Real Estate Company—the real estate investment arm of the company—envisions for the 398 acres between I-17 and 19th Avenue, and Happy Valley and Jomax Roads.
The mixed-use community "will feature a diverse and distinctive mix of single-family residential, multi-family residential, office, and retail uses," said John Graham, president and CEO of Sunbelt Holdings, which is managing the development process. The list of amenities includes pocket parks, a community park with sports fields, recreation center with a pool, event areas and a hotel.
The project is "in the final stages of planning and approvals" for Phase 1, which involves just the single-family homes, Graham told In&Out, adding that construction is "anticipated to start later this year."
The development, as-yet unnamed, would be a residential and retail anchor for the North Phoenix Corridor. It would "create a sense of place and community for its residents, USAA employees, and visitors to the retail shops, offices, and community," the planning document states.
While Graham wouldn't say which retail stores are being considered yet, documents include photos of other developments anchored by the likes of Restoration Hardware and Pottery Barn.
USAA opened its Norterra complex in 2001 and today, with 3,500 employees, is ranked 44th in Arizona Republic's list of top employers statewide. The company provides insurance and financial services to active and retired military service members and their families. USAA Real Estate Company was founded in 1982 and manages approximately $17 billion in assets.
---
---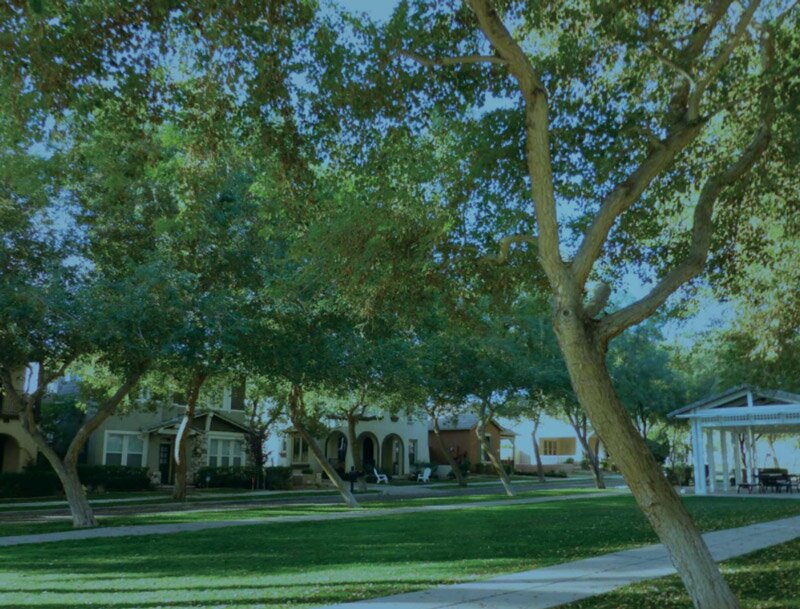 The Big Picture
Single-family Homes
Up to 1,100, some with front porches, and garages and alleys in back
Live-Work Units
20–30 units including homes with office space, or townhouse above a business space
Residential Lofts
50–70 units above retail stores
Apartments
800–900 rental units
Hiking/Walking/Biking Paths
3.5 miles
Retail Space
200,000–300,000 square feet
(the Shops at Norterra is 350,000 square feet)
Office Space
500,000–750,000 square feet
(the existing USAA office building is 950,000 square feet)
SOURCE: City of Phoenix; USAA Real Estate Company