Cafe's Offbeat Architecture Taking Shape
For 15 years, In&Out Magazine has been the definitive source of "Everything that's going on" in and out of the community. We thank you, our readers, as well as the businesses that support the magazine through advertising, for that opportunity. But with little going on, and many businesses suspending or canceling their ads during the Covid-19 crisis, we are suspending publication of the magazine and web sites for the month of May.
---
The clever and offbeat interior of Amped Coffee Company in Anthem is taking shape as the owners aim for a late-February opening. Rough framing reveals the layout of the bar/cafe, which will serve wine, local craft beers, organic and fair-trade gourmet coffee and light fare.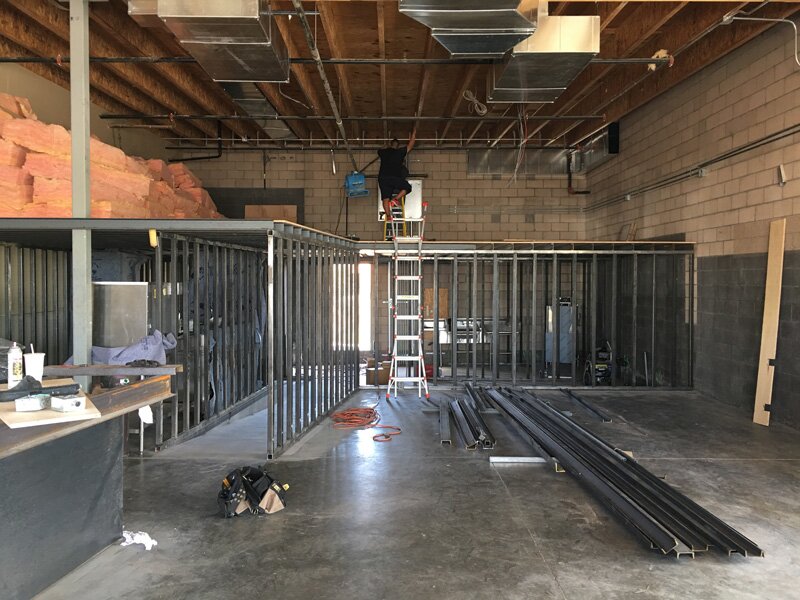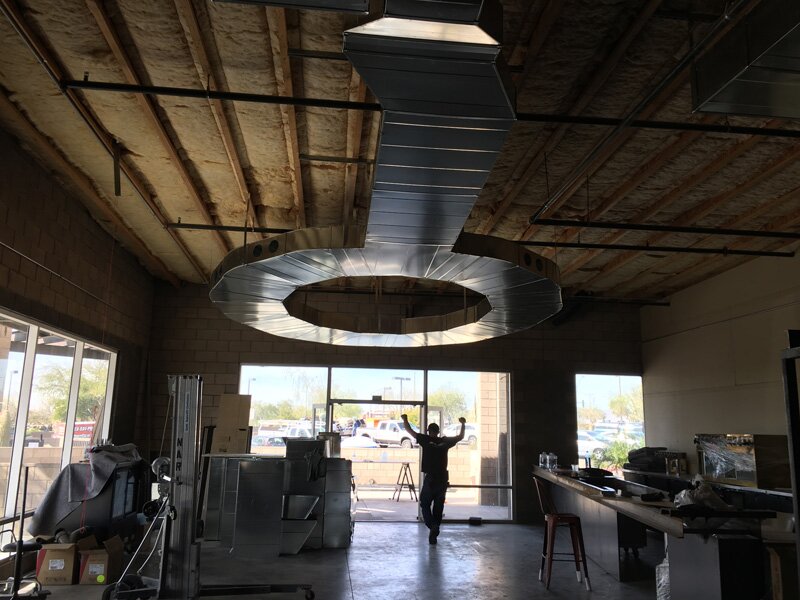 The space will feel bigger later this week when large garage doors are planned for installation in the front (where the worker is celebrating in the above photo) and to the left, leading out to patio seating.
The business, at 3434 W. Anthem Way, Suite 102, is owned by Arroyo Norte residents Jeanine and Keith Walashek. See more detail in our fist story >>>