For 15 years, In&Out Magazine has been the definitive source of "Everything that's going on" in and out of the community. We thank you, our readers, as well as the businesses that support the magazine through advertising, for that opportunity. But with little going on, and many businesses suspending or canceling their ads during the Covid-19 crisis, we are suspending publication of the magazine and web sites for the month of May. 
---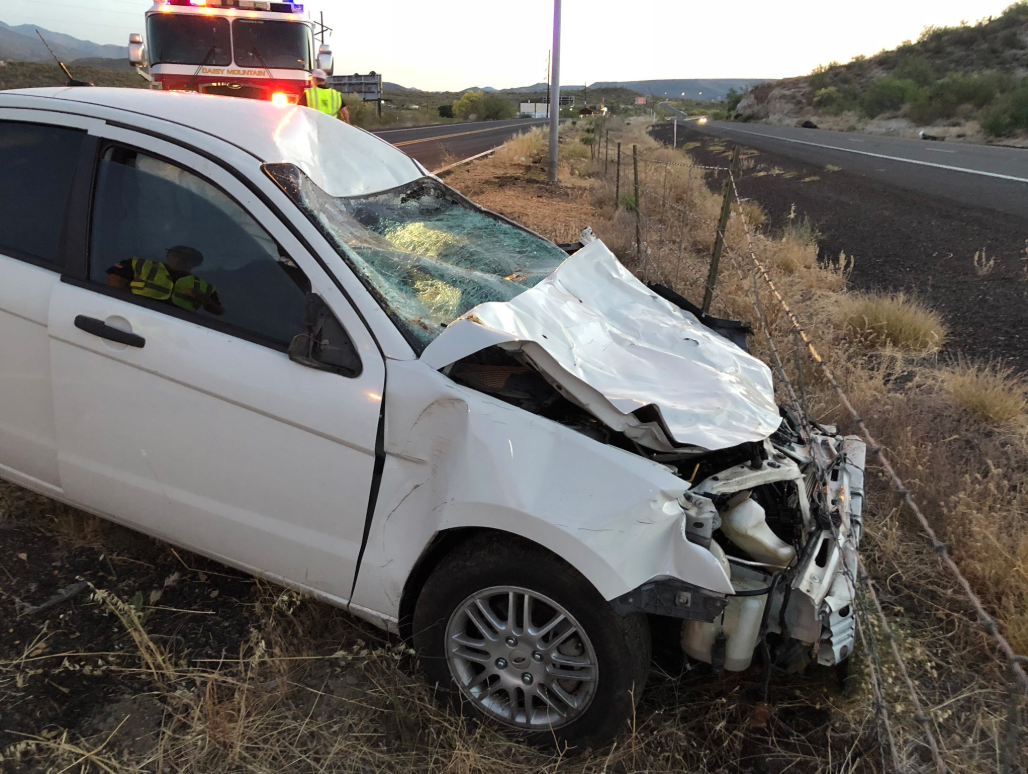 Daisy Mountain Fire & Medical reminded people to wear their seat belts after responding to a single-vehicle crash with a cow early this morning on southbound I-17 north of the Valley. The accident occurred at milepost 241, near the Rock Springs exit.
"Fortunately the driver sustained minor injuries and transported for precaution," DMFM said in a tweet. No word on the cow. The majority of DMFM's calls are medical and rescue-related, rather than fires.
Yavapai County, where the accident occurred, falls under the Open Range concept, which means there are no-fence districts throughout the county, according to the Yavapai County Sheriff's Office. "Liability from a collision causing the death of an animal will likely rest with the driver," YCSO said in a statement April 11 after there were reports of multiple cow-car crashes on Cornville Road.
The concept, however, is loosely defined, and it is not known how much of I-17 would or should be accessible to cattle. There is a fence in the photo, and fencing can be seen along much of I-17, including a newly installed stretch from north of Anthem down to the Carefree Highway, in Maricopa County, that is meant to keep wild burros off the freeway.
There are 1 million head of cattle in Arizona and 6,029 farms and ranches with cattle, according to the Arizona Beef Council. Cattle are raised in every county, in an industry that overall contributes more than $1 billion to the state economy.
It's not clear how many of those are free-range cattle. But according to the University of Arizona college of Agriculture and Life Sciences, "Cattle ranching in Arizona is dependent on the use of public and private rangelands for grazing." Many are on private ranches, at least for part of their lives. Some 274,000 are "on feed," meaning they're being fed grain as opposed to grazing on their own.
"Grazing is the dominant land use in Arizona, making up 73 percent of Arizona's total land area and approximately 98 percent of Arizona's total agricultural land," the Beef Council says.