ACC to Discuss Dog Park Plan & Budget
For 15 years, In&Out Magazine has been the definitive source of "Everything that's going on" in and out of the community. We thank you, our readers, as well as the businesses that support the magazine through advertising, for that opportunity. But with little going on, and many businesses suspending or canceling their ads during the Covid-19 crisis, we are suspending publication of the magazine and web sites for the month of May. 
---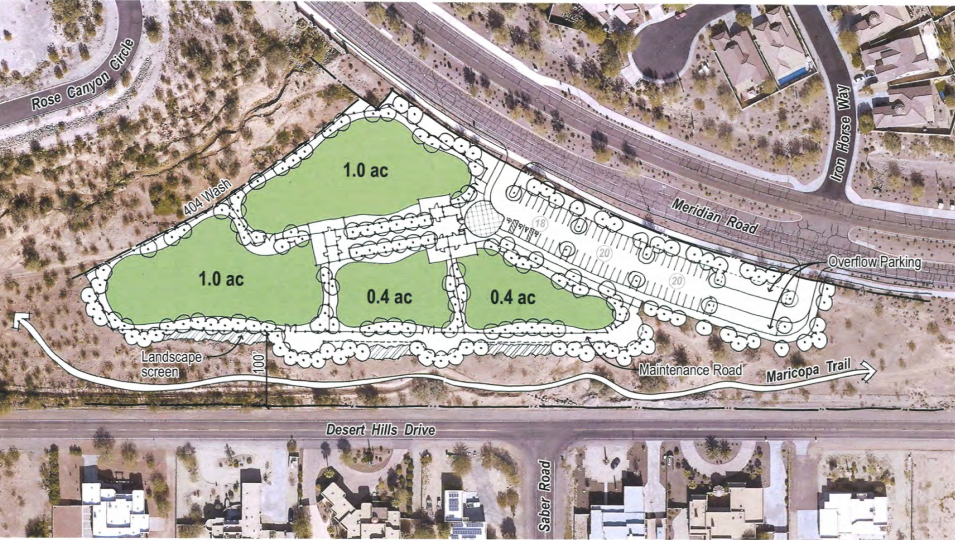 As Anthem's dog park project moves forward, Anthem Community Council announced at its August meeting the selection of a design-build team. Valley Rain Construction, specialists in building dog parks and other parks in the Valley for 40 years, was selected as the contractor to work with the design firm EPG Planning and Landscape Architecture.
At the monthly ACC meeting Sept. 26, a more detailed rendering of the draft concept plan will be presented for public discussion. A preliminary cost estimate is also expected, ACC Community Executive Officer Neal Shearer said at the Aug. 22 board meeting.
However, it won't be until January when the board approves a guaranteed max price to build the park, to be located along Meridian Drive, east of St. Rose church and Merrill Gardens. The project is expected to be completed in late 2019.
Be Heard
6:30 p.m., Wednesday, Sept. 26
Anthem Civic Building
3701 W. Anthem Way
Info NoPhoNews.com/anthem-dog-park-site