Today: Strong Winds, Extreme Fire Danger & Dangerous Driving Conditions
UPDATED 4:04 p.m. THURSDAY, APRIL 12 — If you were standing on a corner in Winslow Arizona this morning, you might have felt a 61 mph wind gust, which was recorded by the National Weather Service at 10:29 a.m. Meanwhile in North Phoenix, the dry storm racing into the state today so far has made trees sway, turned the sky a hazy brown along the horizons, and sent flurries of yellow palo verde blossoms dancing across roadways.
Elsewhere in the Valley of the Sun, blowing dust reduced visibility on highways south of Phoenix, including State Route 37 north of Maricopa, the Loop 202 in Chandler and I-10 south of the Phoenix/Chandler border, according to the Arizona Department of Transportation. Mid-afternoon, I-10 was closed in both directions in Casa Grande, due to blowing dust and a crash in the westbound lanes, ADOT said.
Yesterday, a series of weather-related advisories and warnings were issued for today, April 12, as a powerful low-pressure system was set to move into the region. The worst effects along the I-17 corridor in North Phoenix and vicinity are expected to last into the evening:
Wind Advisory, 11 a.m. to 7 p.m.
"Westerly winds of 20 to 30 mph gusting up to 45 mph" could create "difficult driving conditions, especially on any north-south oriented roads in open areas," the National Weather Service Phoenix office said in a statement. "Some areas of blowing dust may develop, limiting visibility. Unsecured objects may become airborne." Higher gusts are expected in the northerly mountains.
Red Flag Warning Noon to 9 p.m.
Low humidity and strong winds will create "very high to extreme fire danger," the NWS said. "Fuels are very dry and fire danger is very high to extreme. These conditions combined with low relative humidity and strong winds will lead to widespread hazardous fire weather conditions."
Air Quality Alert
Blowing dust may cause "local coarse particle concentrations that pose a health risk," said the Arizona Department of Environmental Quality. The "coarse particulate matter … can aggravate heart and lung disease conditions, especially in older adults, children, and those with asthma. A decrease in physical activity is recommended."
With this advisory come official restrictions:
Employees and contractors of government entities are prohibited from operating leaf blowers during the advisory period.
Open burning activity is restricted in Maricopa County. This includes individuals and businesses which have burn permits for open burning.
Off-highway vehicles are prohibited from being used during the advisory period.
The system will bring cooler temperatures.
"A strong but dry weather system will then move across the region Thursday into early Friday ushering in windy and significantly cooler conditions through Saturday," which is expected to top out in the low 80s, the NWS predicts.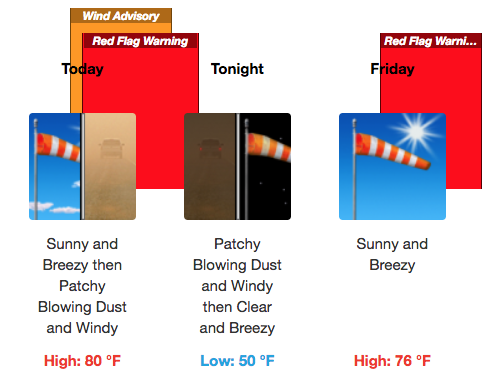 ---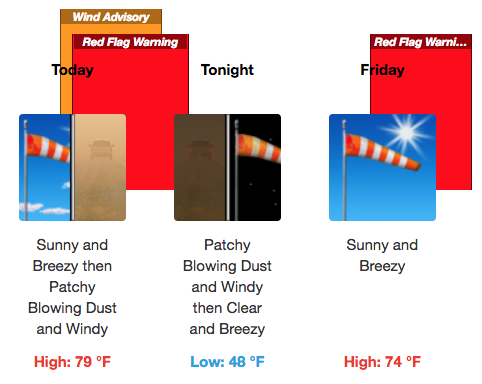 ---
This View Could Be Yours!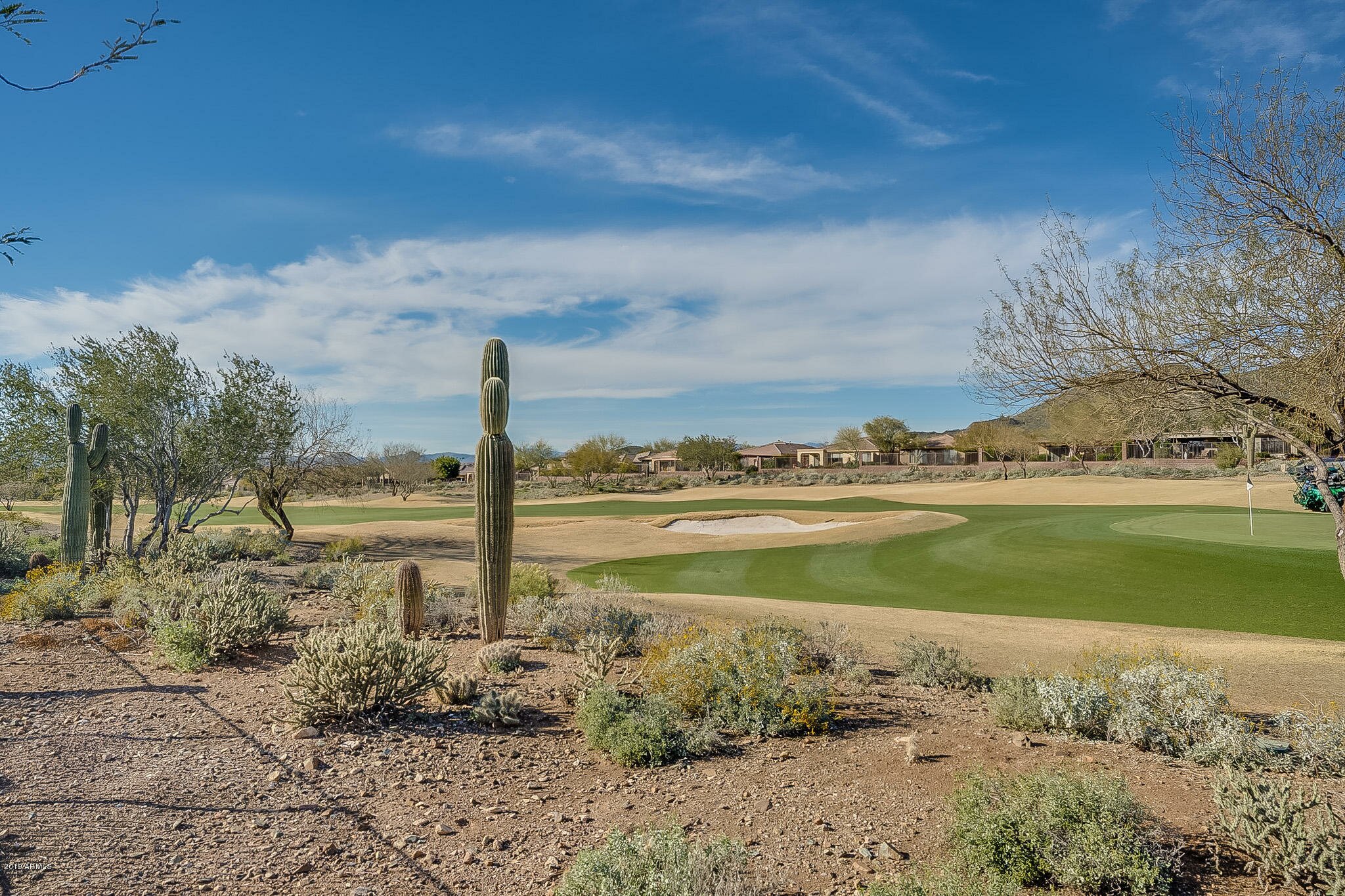 ADVERTISEMENT
What a find! Stunning, unobstructed golf course and mountain views are yours in this whistle-clean, gleaming, two bedroom + office (which is easily converted to a 3rd bedroom, if you prefer). 
3 BEDS | 2 BATHS | 2-CAR GARAGE | 2,035 SQFT | $335,900
2416 W Muirfield Dr., Anthem Country Club
Call or CLICK TO LEARN MORE