Gas Prices Spike: Find the Cheapest in North Phoenix
Just a few weeks ago, a gallon of regular gas could be found for around $2.20. A year ago, our survey of stations from Norterra to New River found the best price was $2.16. Today, the cheapest in this NoPho region is $2.59.
"The statewide average has increased nearly 28 cents over the last month, and is 41 cents more expensive compared to last year," said Michelle Donati-Grayman, a spokesperson for AAA Arizona.
There's notable consistency over time in the price spreads among stations. The two cheapest locations in today's survey are the same two that topped the list one year ago: The relative newcomers Corner Store/Valero on Sonoran Desert Drive and Fry's Fuel Center on Dove Valley Road. And the most expensive station today—4 Sons Chevron in Tramonto—was also the most expensive a year ago. New to this year's list is the New River Shell station, which opened in October.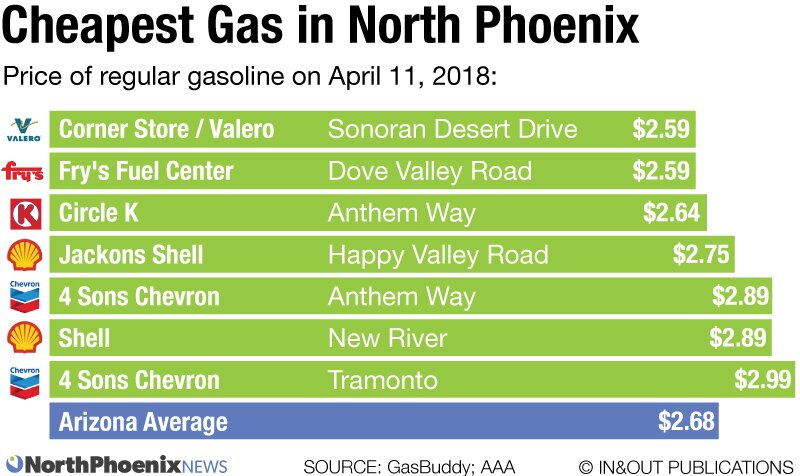 At these prices, a driver traveling 12,000 miles in a year at 20 mpg could save $240 by fueling up at the cheapest station versus the most expensive one.
Why are prices rising?
"Recent price increases can be attributed to higher crude oil prices compared to previous years, higher domestic demand for this time of year and refinery maintenance," Donati-Grayman told North Phoenix News.
Don't expect relief anytime soon.
"Unfortunately, prices are likely to increase as we approach the switchover to summer-blend gasoline, which usually happens in late April/early May," Donati-Grayman said. "But hopefully we will only see mild jumps in coming weeks."
Winter-blend fuel is designed to evaporate at low temperatures, for proper engine operation. Summer-blend gasoline is designed to not evaporate too rapidly. One interesting result: Summer-blend gas packs more energy, so gas mileage is slightly better in summer, AAA says.
Note: Prices may change daily but were accurate as of this writing.
---
Pre-Paid Solar System = Low APS Bills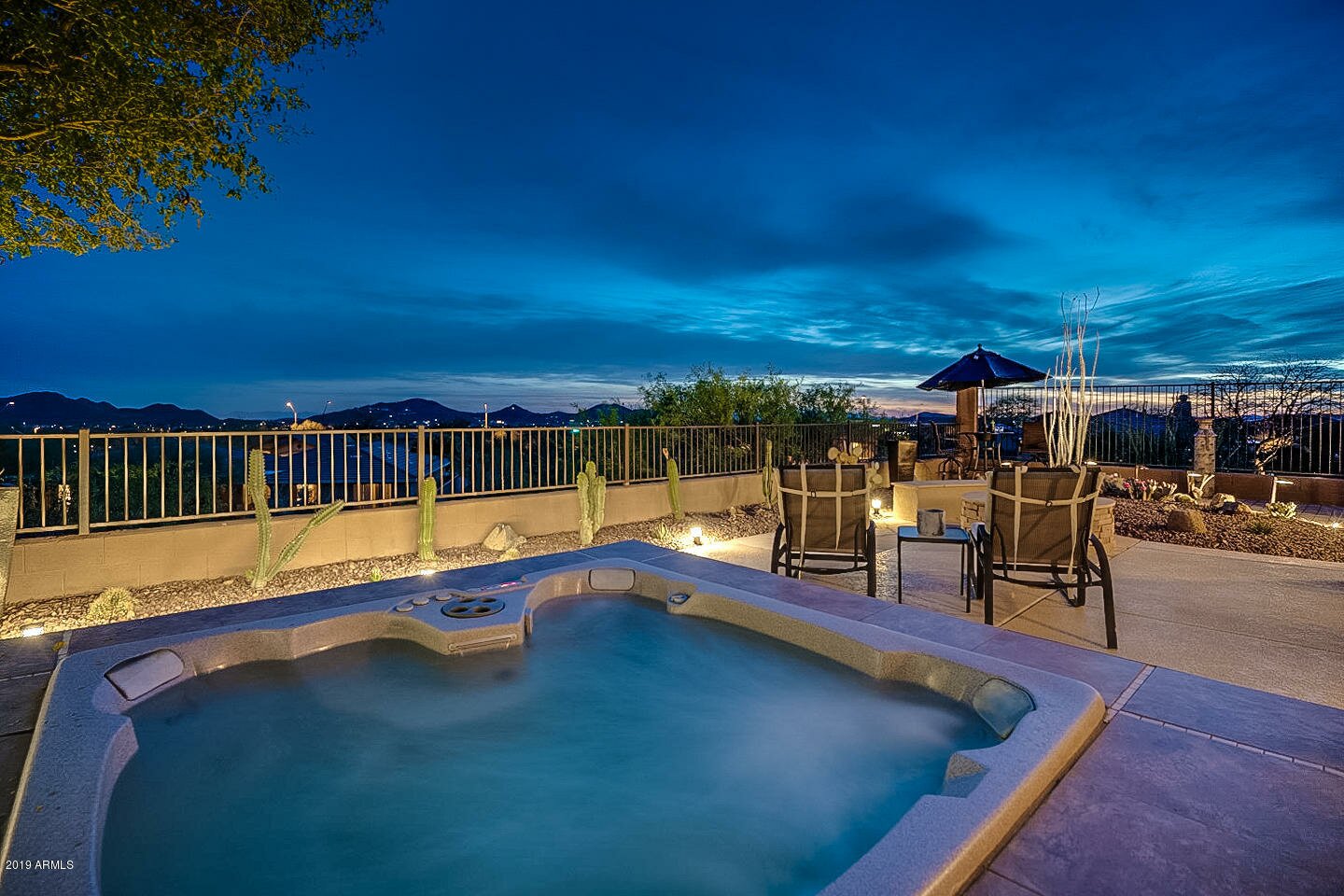 ADVERTISEMENT
A truly special property! Nestled in a tiny, private cul de sac, this contemporary renovated Bonavista has stunning mountain + city light views from the front and back of the home. 
3 BEDS + DEN | 2 BATHS | 3-CAR GARAGE | 2,039 SQFT | $435,000
41401 N MAIDSTONE Ct., Anthem Country Club
Call or CLICK TO LEARN MORE