The Truth About Phoenix Annexation Plans
For 15 years, In&Out Magazine has been the definitive source of "Everything that's going on" in and out of the community. We thank you, our readers, as well as the businesses that support the magazine through advertising, for that opportunity. But with little going on, and many businesses suspending or canceling their ads during the Covid-19 crisis, we are suspending publication of the magazine and web sites for the month of May. 
---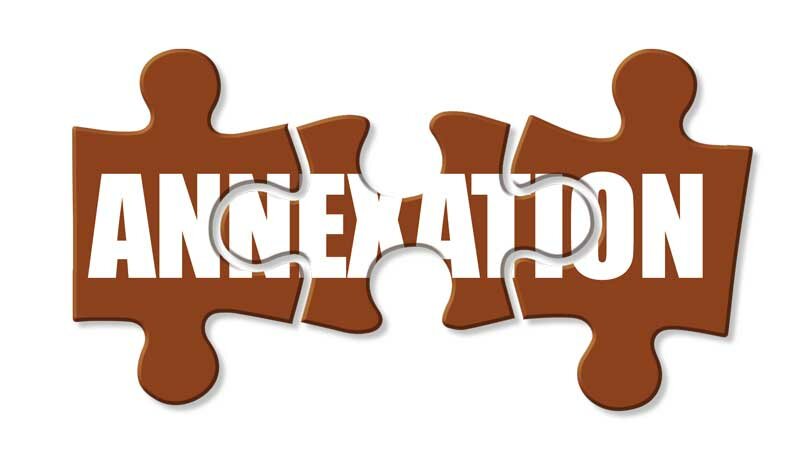 Amid discussions of the now-dead effort to incorporate New River and Desert Hills into a city, or whether Anthem's east side would be better served if it were part of Phoenix (as the west side is), rumors fly that the City of Phoenix plans to grab it all. And readers have asked In&Out what's possible, what's likely and what's planned.
For Phoenix (or any Arizona city) to annex an area, by law the area must border the city, and a majority of landowners in the area have to want it.
"In Arizona, annexation requires the consent of the owners of at least one-half of the value of the real and personal property and more than one-half by number of the property owners in the territory to be annexed as shown by the last assessment," according to the League of Arizona Cities and Towns, citing state law.
That can be an easy bar if a property owner wants her property, and only her property, annexed by the city. However, city council must approve the annexation. That happened with three of seven parcels on a 69-acre site on the east side of I-17, between Anthem and New River, owned by a developer who wanted to build 279 homes. The developer dropped the plan when his bid to have it rezoned fell apart, even though the annexation with the city had gone through. Now it's not known what might eventually be built there.
In any annexation, a city typically seeks enough commercial potential to bring in enough tax revenue to offset the costs of serving residential areas. That's why Outlets at Anthem, and the commercial and residential areas of Anthem west of I-17, are within Phoenix, but the east side, which is heavier on residential, is not.
Putting Rumors to Rest
"Currently there isn't a desire to annex the east side of Anthem," said Sina Matthes, spokesperson for District 1 Councilwoman Thelda Williams. "It's too expensive."
And even if Phoenix did, for some unforeseeable reason, want to annex the rest of Anthem, getting a majority of landowners to vote for such a move would seem Herculean, given that less than 26.5 percent of Country Club homeowners voted in the last HOA elections and only 11 percent from Parkside cast ballots.
Likewise, Phoenix has "no desire" to annex New River and Desert Hills, Matthes told In&Out. "I'm not aware of any Anthem or New River annexation requests to the city that are on the horizon," she said.
One advantage to annexation by Phoenix, from a property owner's perspective, is city water versus wells or, in the case of Anthem's east side, the more expensive EPCOR water. Disadvantages include the loss of open space and the rural lifestyle, and the city's sales tax of 2.3 percent. (The state sales tax is 5.6 percent, and Maricopa County tacks on 0.7 percent, bringing the total to 8.3 percent on retail purchases in Phoenix.) Plus, the city charges property tax atop the county's property tax.
The wildcard in the North Valley is State Trust Land that's contiguous with Phoenix. If and when those parcels are sold to developers, a new owner could request annexation. The city has no bead on what parcels might be released nor when, Matthes said, so she couldn't speculate on what's ahead.
Related