Music in May This Week: 7 Lead Singers?!
For 15 years, In&Out Magazine has been the definitive source of "Everything that's going on" in and out of the community. We thank you, our readers, as well as the businesses that support the magazine through advertising, for that opportunity. But with little going on, and many businesses suspending or canceling their ads during the Covid-19 crisis, we are suspending publication of the magazine and web sites for the month of May. 
---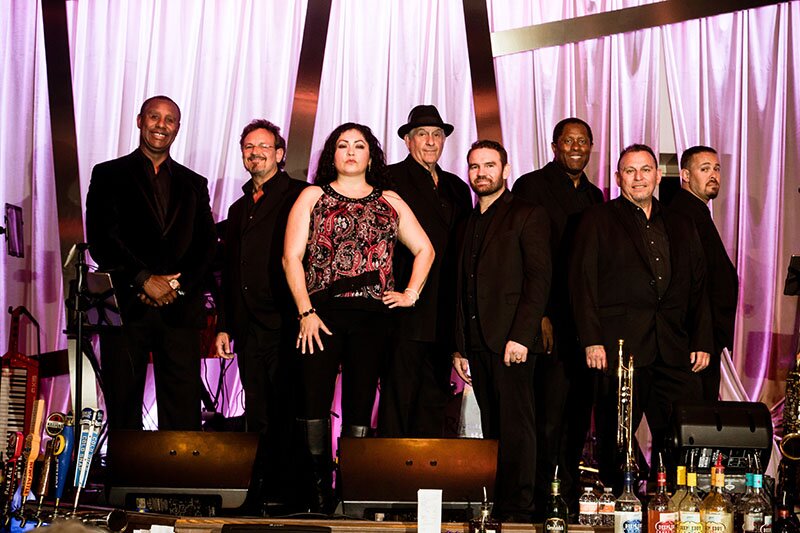 Here's something you don't see every Friday in May: Rhythm Edition has seven lead singers, each with their own style, says band manager Dennis Fike. And they've got horns to complement the usual instruments that party bands bring.
Here's a sampling of the wide range of artists the band typically covers: Bruno Mars, Justin Timberlake, Kool & the Gang, Earth Wind & Fire, Aretha Franklin, Selena, Kumbia Kings, Journey, Chuck Berry, Chubby Checker, Neil Diamond, Cheap Trick, Billy Idol, Garth Brooks, Brooks & Dunn, Stevie Ray Vaughan, Michael Jackson and the Village People.
Music in May
7–9 p.m., Friday, May 24
Anthem Community Park Amphitheater
41703 N. Gavilan Peak Parkway
Free admission
Free parking