North Valley Posse Disbands
For 15 years, In&Out Magazine has been the definitive source of "Everything that's going on" in and out of the community. We thank you, our readers, as well as the businesses that support the magazine through advertising, for that opportunity. But with little going on, and many businesses suspending or canceling their ads during the Covid-19 crisis, we are suspending publication of the magazine and web sites for the month of May.
---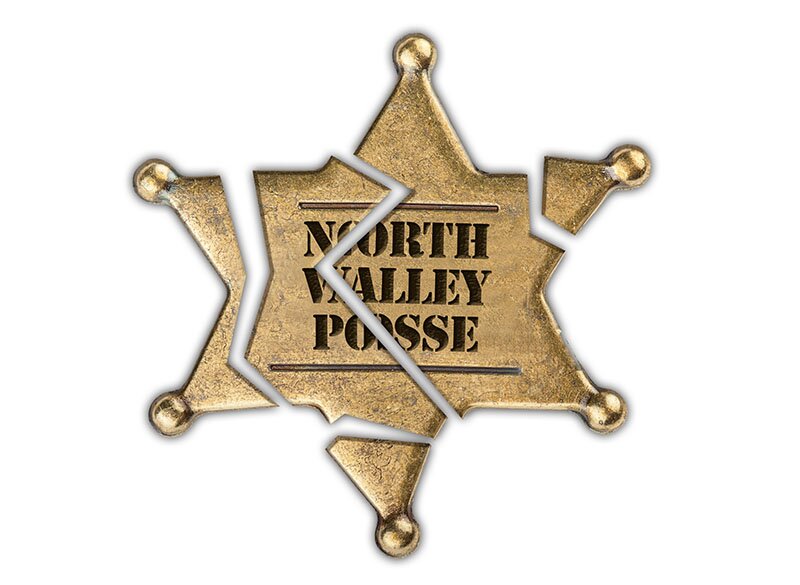 The North Valley Posse, formed originally as the Anthem Posse, voted recently to disband following a requirement for all members to undergo new and more rigorous background checks. The posse, consisting of unpaid volunteers, helped with security at events in Anthem and responded to calls elsewhere in the North Valley when needed.
Anthem turned to Marksman Security, which does overnight security for Community Park, to assist two sheriff's deputies during Music in May, said Kristi Northcutt, spokesperson for Anthem Community Council. For Anthem Days, council hired off-duty sheriff's deputies. Costs are expected to be about the same as what council paid for security when the posse, a non-profit organization, was active, Northcutt said.
The North Valley Posse, which included armed and unarmed members, was one of several associated with the Maricopa County Sheriff's Office. It helped with services ranging from street-crossing assistance and event security to providing an extra law-enforcement presence outside schools and even patrolling neighborhoods at night.
In January, all MCSO posse members were temporarily suspended pending fresh background checks.
"A county-initiated audit and subsequent MCSO audit found significant differences and deficiencies in how posses conducted background checks for their members," explained MCSO spokesperson Michael Cavaiola. "For example, of hundreds of QAP [Qualified Armed Posse] posse members, only three had completed a full background process."
"All posse members were temporarily suspended from conducting enforcement activities until they completed the required background process," Cavaiola said. That process, which began in January, is ongoing. "This was not the fault of the posse members," Cavaiola told In&Out. "They were told by posse commanders (who were operating without good guidance from MCSO) that the background process they had gone through was sufficient."
Meanwhile, "the members and leadership of the North Valley (Anthem) Posse notified MCSO that they had voted to dissolve the posse as of mid-February," Cavaiola said. Any former members who wish to continue serving can join the Desert Foothills Posse, based in the Cave Creek area, he said. That posse is also temporarily non-operational, awaiting completion of the background checks.
In&Out reached out to four former North Valley Posse members but was not able to get comment.
Before the new requirements, there were 457 active posse members in the Valley, of which 233 were QAP, Cavaiola said. Only six of the QAPs had met the department's requirements for background, polygraph and psychological tests. Since the new process started, 43 posse members have been disqualified and about 100 have resigned, he said. About 300 have been reinstated, including 31 QAPs. About 13 are still going through the process.
"We valued the law enforcement support services we received from the North Valley Posse over the years, and in their absence, we look forward to working with the Desert Foothills Posse when they become operational," Northcutt said.
Meanwhile, outside of events, MCSO recently initiated bike patrols in and around Anthem's parks. "They wanted to be a little more accessible," Northcutt said. "It's a positive community engagement tool by MCSO that will increase awareness of their presence."