Not Enough Homes for Sale
For 15 years, In&Out Magazine has been the definitive source of "Everything that's going on" in and out of the community. We thank you, our readers, as well as the businesses that support the magazine through advertising, for that opportunity. But with little going on, and many businesses suspending or canceling their ads during the Covid-19 crisis, we are suspending publication of the magazine and web sites for the month of May.
---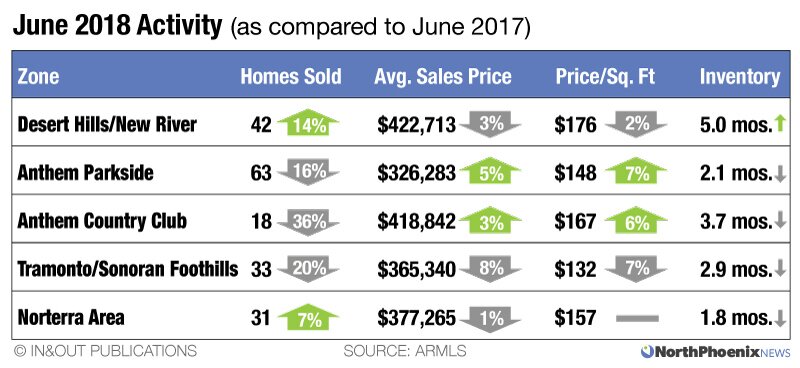 Across the country and in NoPho (the I-17 corridor from Norterra to New River) potential home buyers are finding limited supply of existing homes for sale, which has slowed the volume of sales. In June, the number of existing homes sold in NoPho declined 9 percent from May and was 11 percent below last June, according to the latest monthly analysis by North Phoenix News and In&Out Magazine.
In NoPho, inventory of existing homes for sale fell in four of five zones, with inventory in the Norterra area and Anthem Parkside now particularly low. Get details on each zone, including a list of every home sold: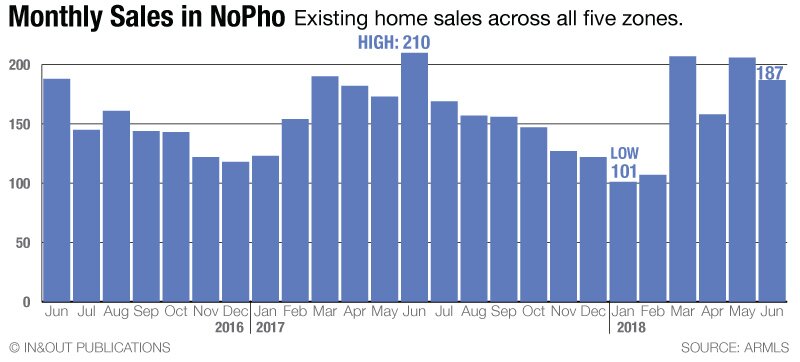 Meanwhile, sales of existing homes nationwide fell for the second month in a row in May, the most recent month analyzed by the National Association of Realtors. May's sales volume was 3 percent lower than a year ago.
Likewise, the most recently released national Pending Home Sales Index, a forward-looking indicator based on contract signings, decreased 0.5 percent in May, falling on an annualized basis for the fifth straight month, according to the NAR.
Yet prices continued rising in most markets and on average nationally.
"Realtors in most of the country continue to describe their markets as highly competitive and fast moving, but without enough new and existing inventory for sale, activity has essentially stalled," said Lawrence Yun, NAR chief economist.