North Phoenix Sees Modest Rainfall Amid Worsening Drought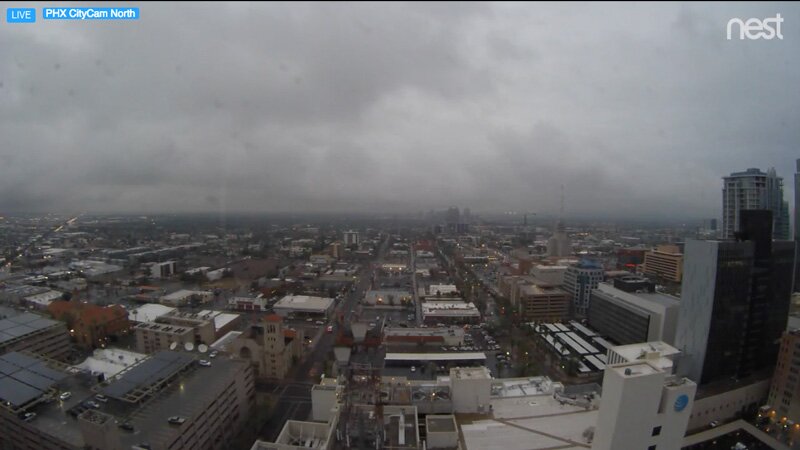 This week's storm brought about one-third of an inch of rain to the Tramonto and Anthem areas and other northerly parts of North Phoenix, less in the Norterra area.
The totals, coming amid a very dry winter, don't change the seasonal picture much, as a 21-year drought increased its grip on the state, officials announced this morning. Deer Valley Airport normally gets more than 1 inch of rain in each month from December to March. So far this winter, less than an inch has fallen. Storm totals: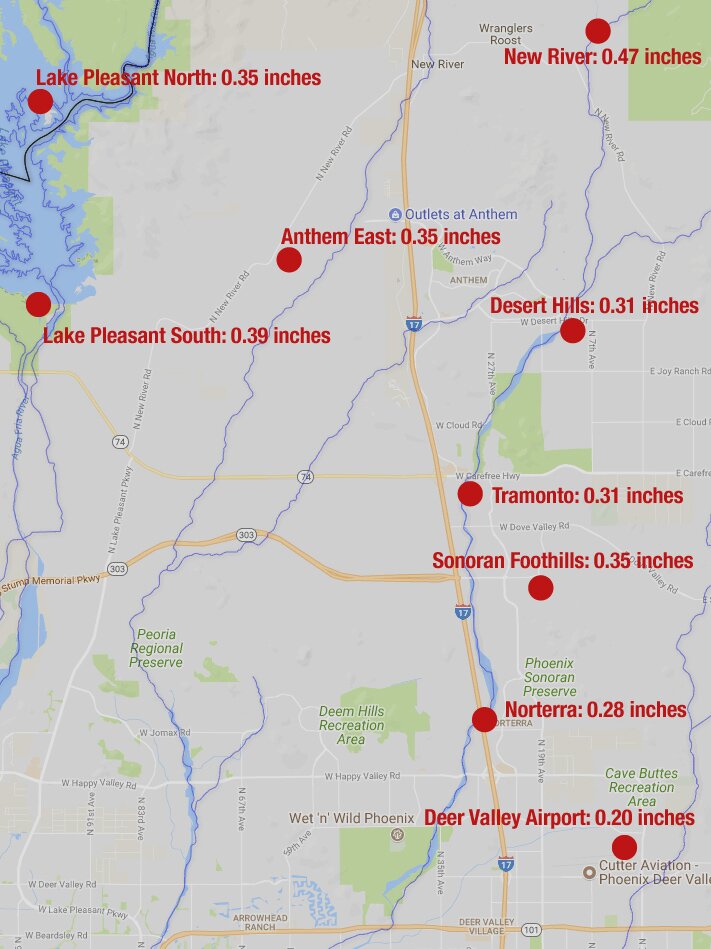 Totals for the entire winter are barely above what this storm brought. The last time significant rain fell previously was Jan. 10, and in early December a few sprinkles ended a 100-day dry spell.
And that's pretty much it for now.
"Most of the rain shower activity has moved east of Phoenix," the National Weather Service said before dawn. The current forecast calls for 30 percent chance of showers in North Phoenix this morning, tapering off through the day, with partly sunny skies Friday followed by increasing sunshine over the weekend.
More Dry
Climate experts had predicted a warm, dry winter, with La Niña conditions in place for the second year in a row.
The latest weekly update on drought conditions in Arizona, released today by the state climate office and Arizona State University, shows a worsening picture. After 21 years of below-normal rainfall, the entire state is in at least moderate drought conditions, with more than half the state in severe drought.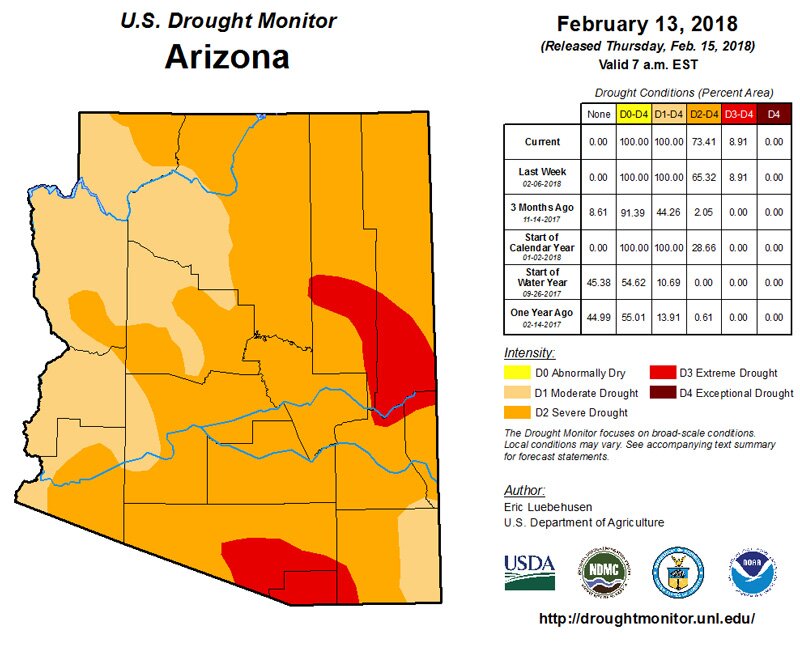 Around the State
It's worth noting that more than 2 inches of rain fell in isolated pockets of southeast Arizona during this storm, and snow fell in the high country. An ADOT camera captured this view of I-17 a few miles south of Flagstaff this morning: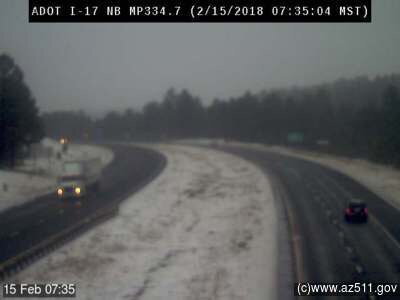 ---