Salute to Under-Recognized Vietnam Vets Planned March 10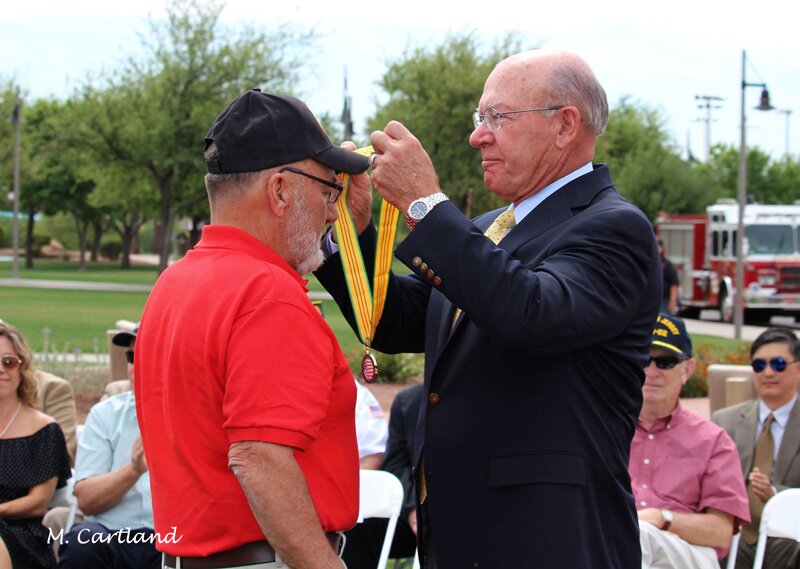 Thirty local veterans who served in Vietnam will be honored at a ceremony March 10 at the Anthem Veterans Memorial. Many of them have never been publicly acknowledged for their service. The event organizer, Daisy Mountain Veterans, said in a statement it "hopes that this event will help to rectify that situation."
Some of the men hold multiple combat decorations, up to and including the Distinguished Flying Cross, Silver Star, and Purple Heart. Each will receive the Defense Department's 50th Anniversary of the Vietnam War medallion, a lapel pin, and commemorative shirt and hat to be worn on the day of the event.
This is the second year of the event. DMV will also recognize several deceased veterans, including some who lost their lives in Vietnam. Their awards will be accepted by family members.
Rear Admiral James Symonds (USN, Retired) and Rear Admiral Ronald Tucker (USN, Retired) will make the presentations. The Arizona Veterans Band, all former members of the 108th Army Band, will perform.
Parking and seating will be limited — lawn chairs are encouraged.
Salute to Vietnam Vets
10 a.m., Saturday, March 10, 2018
Anthem Veterans Memorial
41703 N Gavilan Peak Pkwy.

For additional information or to sponsor the event, contact Jim Oliveri, Daisy Mountain Veterans,  or 623-243-7998.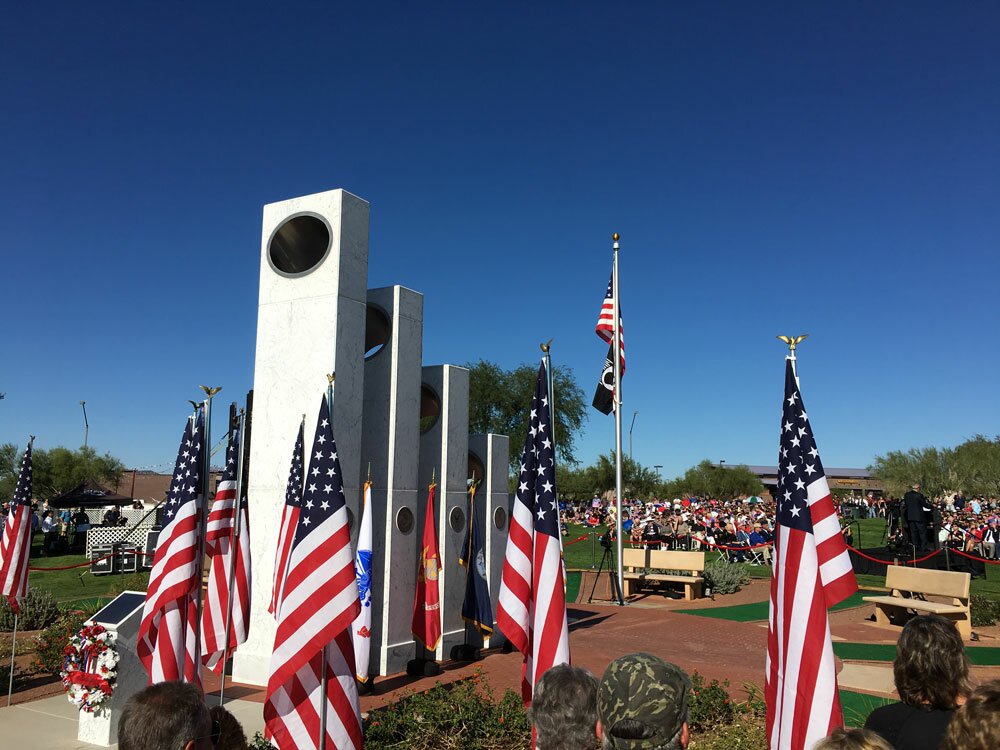 ---