Sheriff Seeks Gunman Who Robbed Rock Springs Gas Station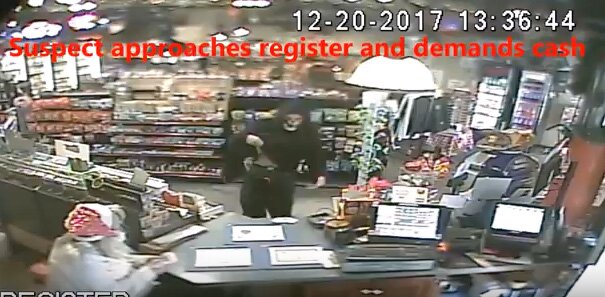 At about 1:35 p.m. yesterday, a white male with a handgun in a holster at his waist robbed the 76 Service Station next to the Rock Springs Cafe, on Old Black Canyon Highway in Black Canyon City, according to the Yavapai County Sheriff's Office.
The suspect was described as thin, between 6 feet tall and 6-3, with possibly blue or hazel eyes, wearing black baggie shorts with a shiny belt buckle, a black hooded sweatshirt, and a black and white mask, the sheriff's office said in a statement.
The suspect's vehicle was described as a dark SUV, "riding low in the back as if loaded heavy." It drove north on Old Black Canyon Highway after the robbery.
Anyone with information is asked to called the sheriff's office at 928-771-3260 or, if you see the suspect, "call 9-1-1 and do not approach or otherwise engage."
---
Stay Informed: Subscribe to the North Phoenix Newsletter
---