Slow Internet? Tips & Tricks from Cox, CenturyLink and Your Neighbors
Home internet service is either great or mediocre, depending on who you ask. Customers of both CenturyLink and Cox expressed everything from satisfaction with speed and consistency to extreme frustration with lower-than-advertised speeds and inconsistent connections. And both companies were said to have an irksome tendency to raise prices in ways that feel sneaky to customers.
"No problem with the service, but our bill changes every month," said Cox customer Cathy Jantzen of Anthem. "There doesn't seem to be any reason, but it always goes up."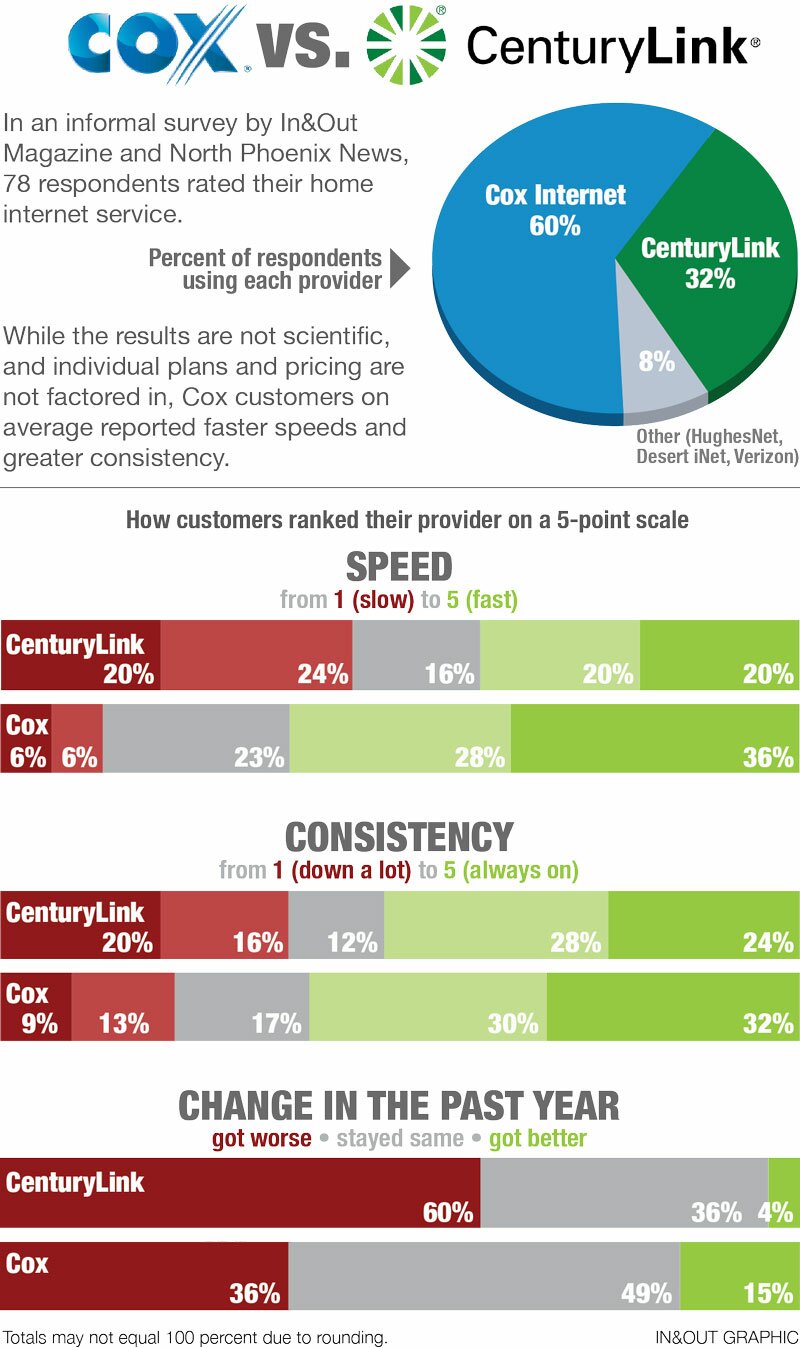 Download speeds, the most critical for most users, are measured in Megabits per second (Mbps). The average home broadband download speed in January 2018, according to the Speedtest Global Index, was 83.2 Mbps. 
One way to boost speed is, of course, to pay more for a plan that has a higher advertised range. Be warned, though, that pricing plans are sometimes difficult, if not impossible to find for existing customers, and some plans have built-in price increases after an introductory period or if a monthly data cap is exceeded.
Sonoran Foothills resident Lydia Kimmens offers interesting price advice: "I've heard it's best to change to another [provider] and get their deal for a year," Kimmens said. "And keep changing."
Fast Fixes Cox spokesperson Andrea Katsenes, from the company's Deer Valley Road office, said actual speed on a Wi-Fi connection can be affected by many factors:
Modems more than four years old

Distance from Wi-Fi router to computer

Walls and other obstacles

Number of simultaneous users
Steven Dick is on a Cox plan that claims speeds up to 100 Mbps. "I get 90+ easily in the entire house," he said. "If you aren't getting that, your router isn't very good or in the wrong place."
"It's best to place the router in the area of the home where wireless will be used most," said CenturyLink spokesperson Courtney Morton from the company's regional office in Utah. "Customers should also be aware that some devices can cause interference with the wireless signal in the home, including wireless keyboards, cordless phones, microwaves, and bluetooth headsets."
If you experience temporary speed issues, Katsenes suggests rebooting your modem and router and closing unused computer programs and browser tabs.
Check Your Speed You can check the swiftness of your connection at www.speedtest.net. Note that a direct ethernet connection (CAT5 or CAT6 cable from your device to the cable modem) will typically yield higher speeds than a Wi-Fi connection.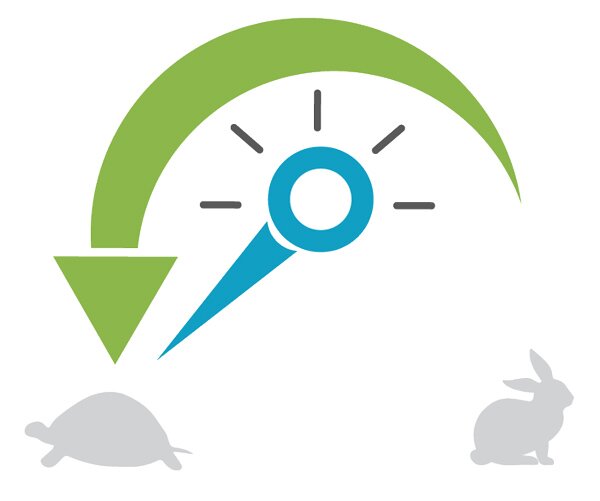 ---
Beautifully Upgraded!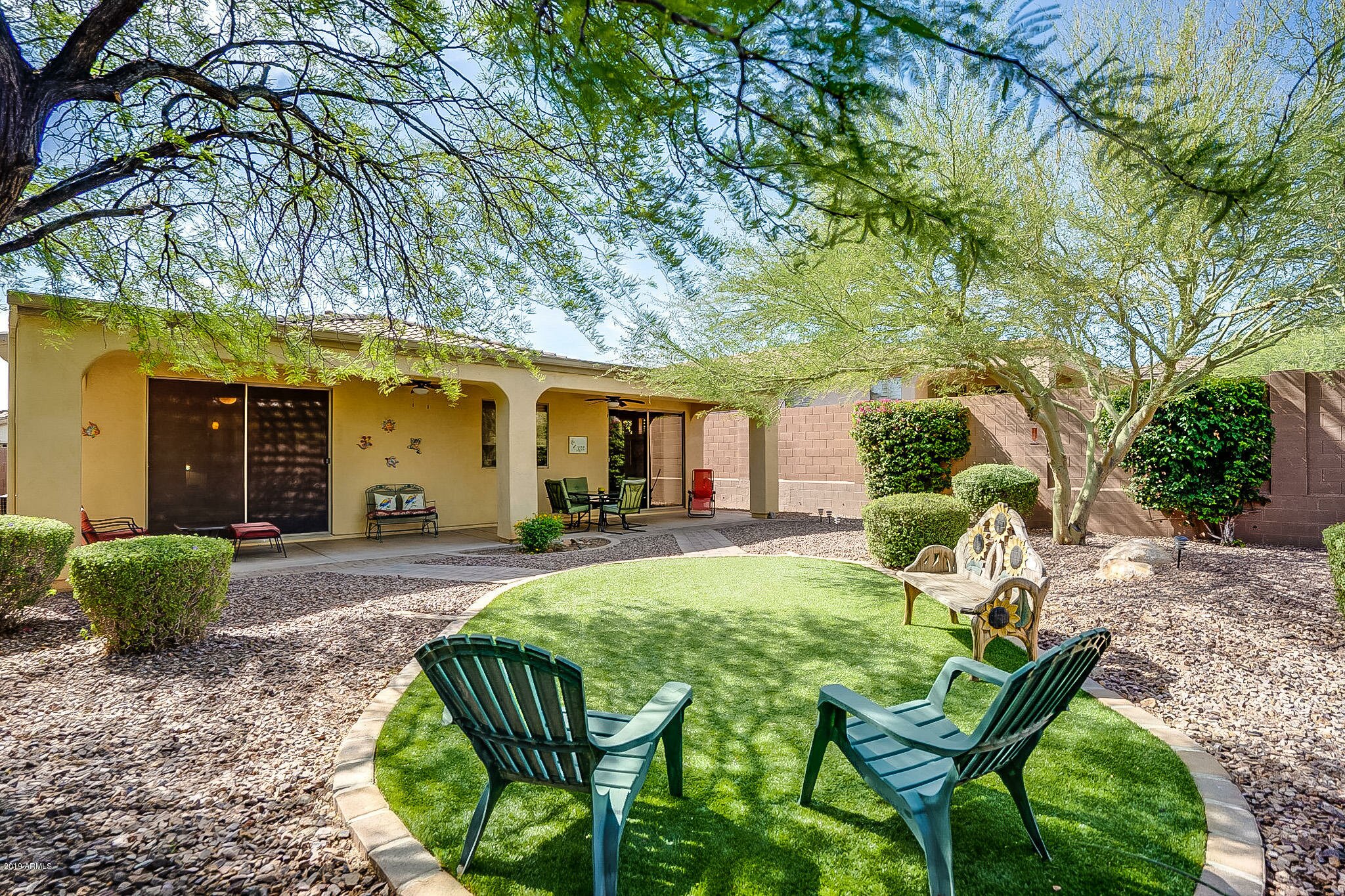 ADVERTISEMENT
This Lexington model has high-end materials throughout. The French Country kitchen has granite counters plus stone backsplash and white cabinets.
2 BEDS | 2 BATHS | 2-CAR GARAGE | 1,344 SQFT | $254,000
41503 Chase Oaks Way, Anthem Country Club
Call or CLICK TO LEARN MORE