2020 Home Sales Start Strong Across the North Valley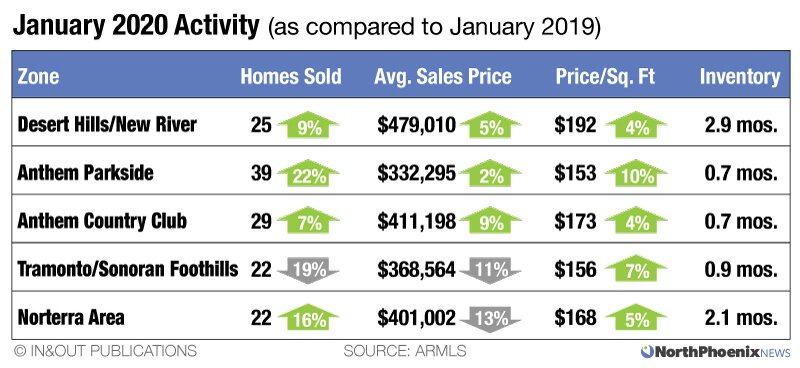 Sales of existing homes began the new year strong, with 137 homes sold in January 2020 across NoPho, the I-17 corridor from Norterra to New River. That's 7 percent higher than the same month last year.
Meanwhile, the availability of existing homes on the market continued a long slide. Though up slightly in Anthem Parkside from historically miniscule levels, inventory fell yet again in the other four zones.
The lack of inventory and strong demand continued to put upward pressure on prices, with price per square foot continuing a years-long upward trend, rising in all five zones.
Details by zone: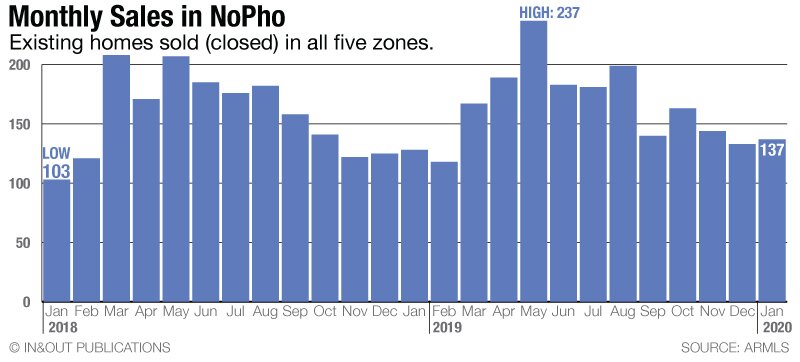 2019 in Review: Home Prices Rise Amid Shrinking Inventory
Looking Ahead: Will Local Home Prices & Rents Keep Rising?