Expect Full Closures of I-17 as Project on New Interchanges Ramps Up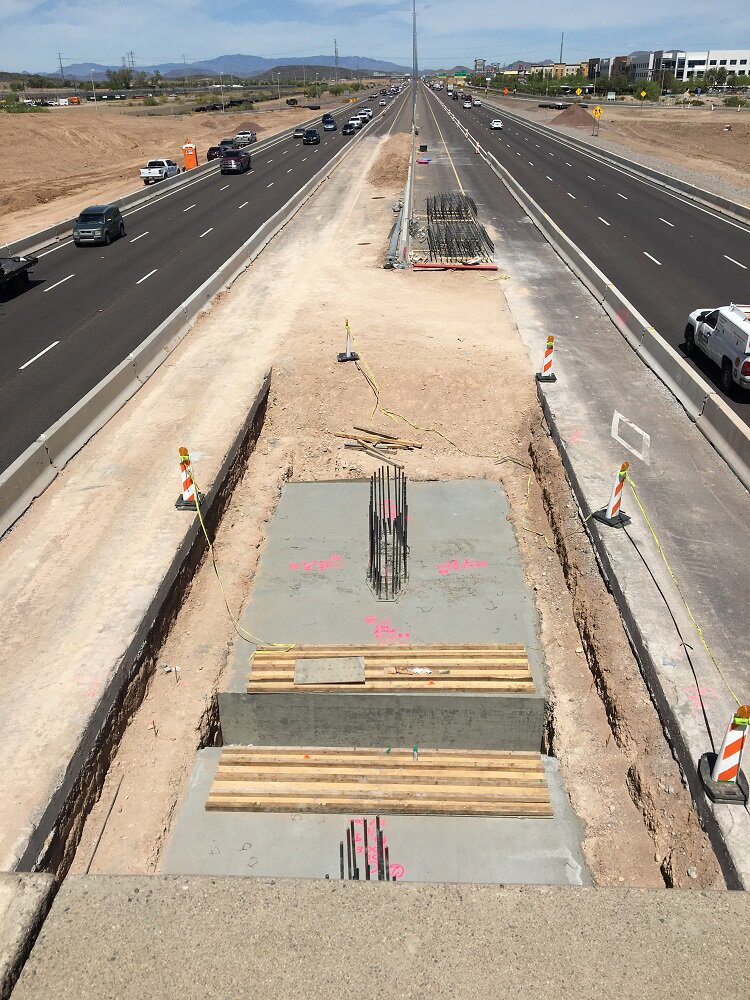 Grab your stick shift and park the road rage at home. More than a dozen full-stop closures of Interstate 17 are coming from May to November, as crews erect new interchanges at Happy Valley and Pinnacle Peak roads.
Many of the closures will occur overnight and on weekends, ADOT said.
Already, these two lane closures are in place through fall 2020, when the project is expected to be complete:
The northbound I-17 HOV lane between Pinnacle Peak and Happy Valley roads.

The southbound I-17 HOV lane between Jomax and Pinnacle Peak roads.
This month, crews will pour concrete for two 19-foot tall piers in the center of I-17 to support the Pinnacle Peak overpass, with girders going up in mid-May, according to ADOT. Work so far has focused on relocating utilities, altering drainage patterns and building up embankments.
The $50-million project will replace the Happy Valley roundabouts with a "diverging diamond interchange" that's expected to significantly increase safety and capacity. The new Pinnacle Peak Road interchange will be a traditional diamond interchange that increases capacity. Also, a fourth general-purpose lane will be added in each direction of the interstate between Deer Valley and Happy Valley roads.