Help for Families Dealing with Addiction
With Governor Doug Ducey, in conjunction with leaders from both legislative parties, releasing the Arizona Opioid Epidemic Act earlier this year, our state joins the rest of the nation in the war on drug addiction. Unfortunately we're not winning that war. Not yet, at least.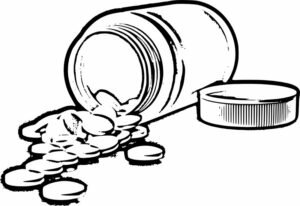 Virtually everyone in our community has a loved one or knows of someone who is struggling with an addiction, be it drugs or alcohol, and when it's a daughter or son, the war really hits home. In this case, the disease of addiction becomes a family illness affecting everyone in the family.  
Parents do their very best to help the addicted loved one, but often all efforts fail. They fail because we're not properly trained for the battle, and in fact, our efforts many times end up aiding the enemy, and parents feel frustrated, stressed, angry and alone, and they lose hope.  
Fortunately, support groups and family counselors are available for parents and other family members. One support group that serves our community free of charge is Parents of Addicted Loved Ones, or PAL. Meeting times and locations, along with PAL information, can be found at www.palgroup.org (click on "find a meeting" and look for "North Phoenix"). PAL can assist in providing the training that parents need to properly join the battle and help forge change in the war.  
With new learning, parents can reach a point where no matter what their addicted loved one does, they will either know what to do or where to go for help, and in turn, restore realistic hope.
— Christian Spencer, Anthem