Romantic Scam Lures the Lonely
ARIZONA ATTORNEY GENERAL'S OFFICE — Attorney General Mark Brnovich is warning Arizonans to be wary of online romance scams after an investigation found Valley residents tried to wire thousands of dollars overseas.
In this type of fraud, scammers take advantage of people looking for romantic partners on dating websites and social media. The fraudsters pretend to be romantically interested in their victims, only to lure them into sending money overseas. They will often claim they need money for medical expenses or travel costs.
The Arizona Attorney General's Office recently conducted an investigation into online scams originating from Ghana, a hotbed for internet-based fraud. Officers identified numerous Arizonans who were victims of romance scams and other similar schemes. The victims were tricked into wiring money to scammers in Ghana through a money transmitting business.
On May 21, 2018, the Arizona Attorney General Special Investigations Section and Financial Remedies Section obtained a seizure warrant, issued by the Maricopa County Superior Court. This warrant temporarily stopped certain money transfers going from Arizona to Ghana. Investigators set up a temporary call center to inform victims about the scam and return their money. Over the course of twenty business days, law enforcement returned nearly $14,000 to victims.
"Scammers who prey on people's emotions are using these online dating scams more frequently," said Attorney General Mark Brnovich. "The scammers will often spend weeks building a relationship with a victim before asking for money for something like a medical procedure or a trip to meet in person. You always need to be cautious when you meet someone online, particularly if they're from another country."
You should never send money to someone you do not know personally, particularly if they are overseas. According to the U.S. Embassy in Ghana, you are likely a victim of a scam if any of the following indicators sounds familiar:
You met a friend/fiancé online.
You've never met face to face.
Your correspondent professed love at warp speed.
Your friend/fiancé is plagued with medical or other life problems requiring loans from you.
You are promised repayment upon the inheritance of gold or gems.
You've sent large sums of money for visas or plane tickets, but the person cannot seem to make it out of their home country.
When your friend does try to leave the country, he/she gets into a car accident or is detained by immigration officials demanding payment, bribes, or proof of a certain amount of cash on hand for travel.
Related
---
The Home You've Been Waiting For!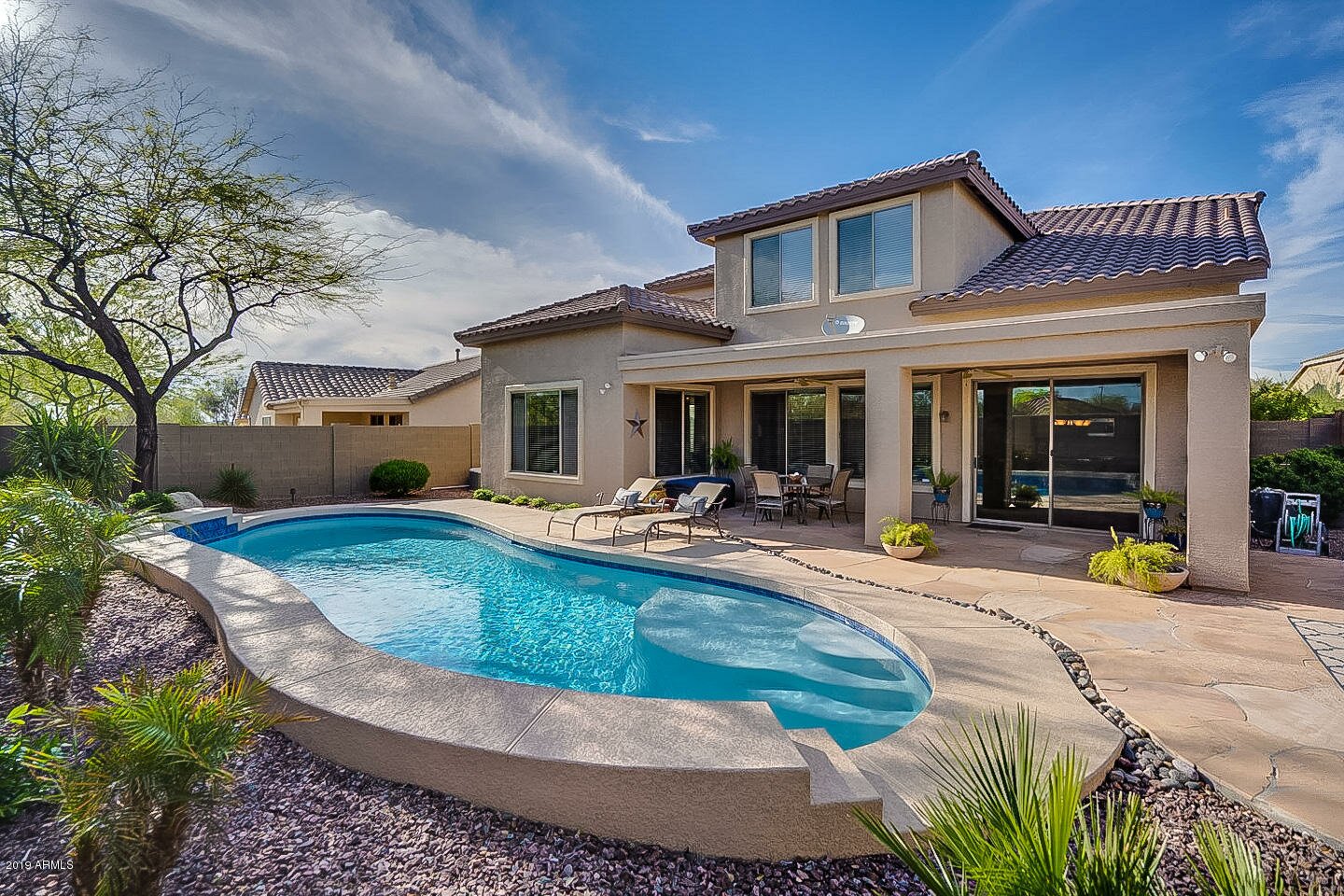 ADVERTISEMENT
This expanded Victory model has 5 bedrooms + large bonus room upstairs + a tech center + office downstairs! No homes behind. This home exudes pride of ownership. It will be your happy place!
5 BEDS + OFFICE & BONUS ROOM | 3 BATHS | 3-CAR GARAGE | 3,361 SQFT | $424,900
2551 W Kit Carson Trail, Anthem Parkside
Call or CLICK TO LEARN MORE