Black Bear Spotted in Anthem is Captured Hours Later
UPDATE: The bear, determined to be a public safety concern, was euthanized. New Story >>>
---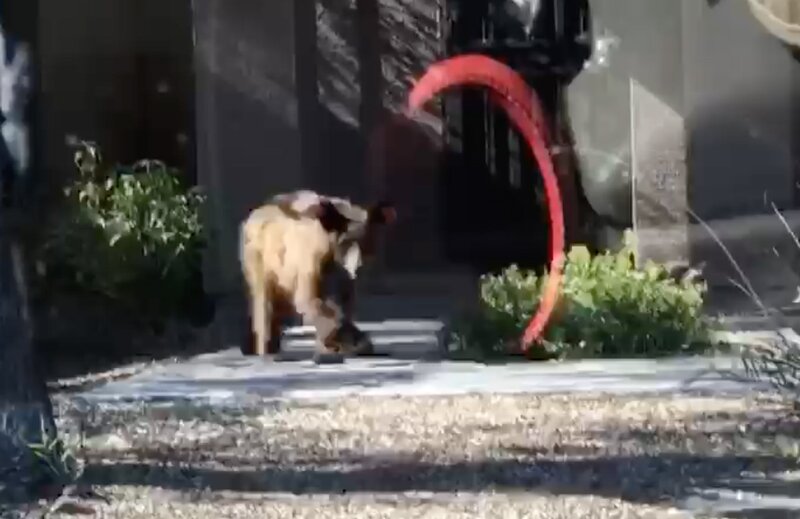 A bear spotted last night in Anthem Country Club and again this morning in Parkside by multiple residents was tranquilized by Arizona Game & Fish and is okay, officials said this afternoon.
The bear would be a black bear, said Game & Fish spokesperson Tom Cadden, adding, "It would be unusual to see it in Anthem." He said further information about the circumstances and what will be done with the bear will be available after game officials have time to report back and make decisions.
The Maricopa County Sheriff's Office first responded to a call of a bear in the area last night, said MCSO Sgt. Joaquin Enriquez.
"Deputies lost sight of the bear and found it again this morning near the same area," Enriquez told North Phoenix News. "We set up a perimeter and Game & Fish personnel responded to the call. The bear was not being aggressive and was tranquilized by members of Game & Fish. There were no injuries to anyone including the bear."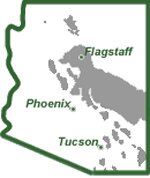 Anthem resident Mia Kruk saw the bear at around 8:20 this morning in front of her house near Gavilan Peak Parkway and Navigation Trail (just east of the I-17 interchange at Anthem Way). She thought at first it was a dog, but her video shows it to be a bear trotting along.
The bear was tranquilized not far from there, in the Firethorn neighborhood along the frontage road, said resident Karen Dill, who took a video of the bear as it succumbed to the tranquilizer and collapsed. "It had two darts on the left side of his neck," Dill said. "We watched him walk and he got so sleepy and fell asleep."
The age and gender of the bear, and where it might have come from, had not been determined as of this writing.
Black bears are typically solitary, shy and secretive, according to the Game & Fish website. Their normal habitat does not include the Phoenix area. But they are known to roam a hundred miles in search of food, which "sometimes leads them to appear in uncharacteristic habitats," the agency says.
UPDATE: The bear, determined to be a public safety concern, was euthanized. New Story >>>
Subscribe & Know Stuff!
North Phoenix Newsletter
Anthem Newsletter
---