New Restaurant & Retail Planned for Empty Anthem Lot
For 15 years, In&Out Magazine has been the definitive source of "Everything that's going on" in and out of the community. We thank you, our readers, as well as the businesses that support the magazine through advertising, for that opportunity. But with little going on, and many businesses suspending or canceling their ads during the Covid-19 crisis, we are suspending publication of the magazine and web sites for the month of May.
---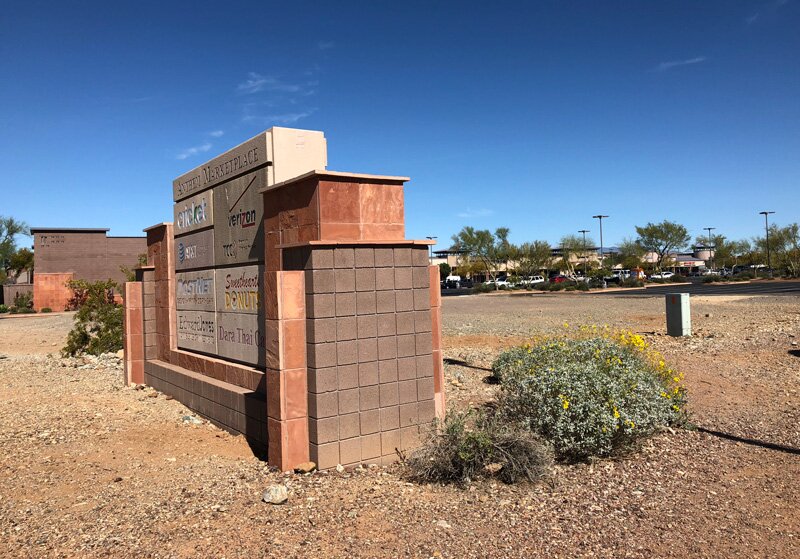 The undeveloped corner lot in the Anthem Marketplace (aka Safeway Plaza) that's been a Christmas tree lot and an overflow for event parking will finally be put to its intended use. Whitestone REIT, the company that owns the plaza, plans a new building that is expected to house a restaurant and at least two retail stores.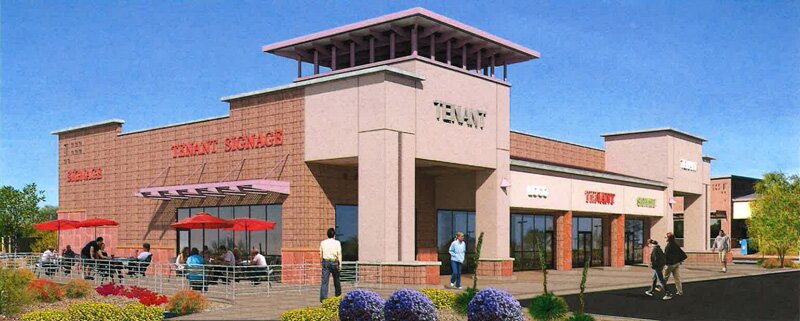 Whitestone regional VP Dan Kovacevic discussed plans for a 6,965-square-foot building at last night's Anthem Community Council Meeting. Kovacevic was not ready to name the restaurant yet. He said his company is already in negotiations with potential retailers.
The plaza was the first commercial center constructed in Anthem. Safeway was the town's first grocery store, and the earliest Anthem pioneers remember having to leave town for groceries.
No timetable for construction was announced. But the ACC approved the project based on a requirement that construction begin within six months and be completed within two years.
Approved plans show an outdoor patio, with overall design keeping with the plaza's existing buildings. Parking for the new businesses already exists, between the planned new building and Wells Fargo, to the north. Discuss This Article on Facebook >>>