Anthem Landmark on Jeopardy
For 15 years, In&Out Magazine has been the definitive source of "Everything that's going on" in and out of the community. We thank you, our readers, as well as the businesses that support the magazine through advertising, for that opportunity. But with little going on, and many businesses suspending or canceling their ads during the Covid-19 crisis, we are suspending publication of the magazine and web sites for the month of May.
---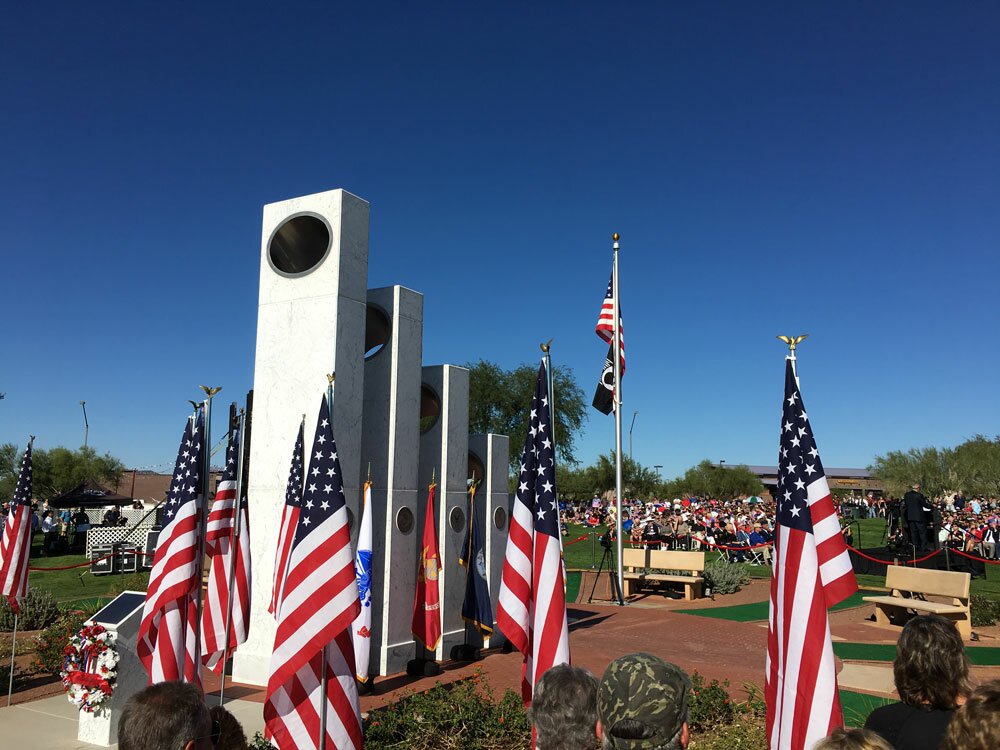 Grab your clicker and be ready to finally get one right. The Anthem Veterans Memorial will be an answer on the Monday, June 24 episode of "Jeopardy!" under the category "Striking Memorials." The five pillars, designed by Renee Palmer-Stevens, represent the five branches of the U.S. military. Every year on 11/11 at 11:11 a.m., the sun shines through the ellipses of the five pillars to perfectly illuminate the Great Seal of the United States. It is designated as an Arizona Historic Landmark. The episode, already recorded, is scheduled to air at 7:30 p.m. on AZ TV Channel 3.