BCHS Student Detained After 'Joke' Threat on Snapchat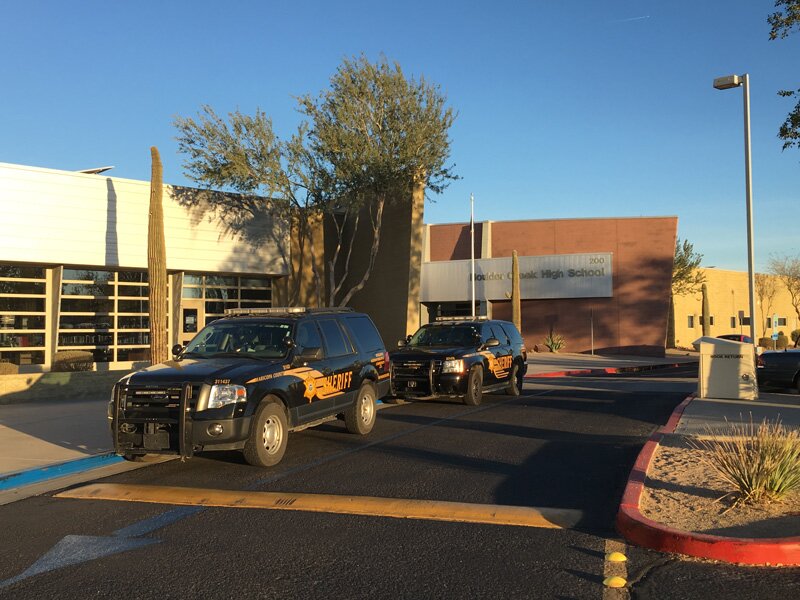 UPDATED 12: 26 p.m. — A reported threat to a student at Boulder Creek High School, seen by another student in social media this morning, led to a student being detained prior to the start of school.
"This morning about twenty minutes before the start of school, a student reported to a counselor that she had seen a threat made against a BCHS student from a BCHS student on Snapchat," Principal Brittany Sutton said in a communication to parents. "The threat indicated that the student wanted to cause lethal harm to another student and commit harm to himself."
School officials called 911 and the Maricopa County Sheriff's Department sent deputies to the campus. Before school started the student accused of making the threat was detained and brought to the office, Sutton explained.
"The student stated that he had made the threat on Snapchat, but that it was a joke," Sutton said. "The student did not have a weapon with him."
Sutton said the investigation will continue, and threats like this won't be tolerated. The school will pursue the consequences outlined in DVUSD student handbook, she said.
The scare comes two weeks after a separate threat was scrawled on a bathroom wall at Boulder Creek. Though deemed not credible, that threat led to many students staying home—just 37 percent attended class on Feb. 9.
Similar threats in social media have disrupted other schools in the Valley and around the country.
This morning, Phoenix police investigated the validity of a threat, also made on social media, targeting St. Mary's High School.
Yesterday, Scottsdale police arrested an 18-year-oldCoronado High School student who had posted a threat on social media.
Yesterday, Yavapai County officials dealt with reports of a threat in social media that there would be a shooting at Chino Valley High School. Police there asked students and parents to report threats directly to law enforcement and not to repeat them in social media. One student was detained and the investigation was ongoing.
Per usual, there is one law enforcement officer and five security staff members on the Boulder Creek campus every day, said DVUSD spokesperson Monica Allread. There are no plans to add additional law enforcement to district schools at this time.
"All of our staff are on heightened alert, and that can be seen in how fast they are reacting when a situation occurs on campus," Allread said. "For example, this morning at Boulder Creek, within minutes of hearing about a threat made on social media, the student was detained and police were on campus to assess the situation. Parents were called and on their way to school, and a full investigation was underway. All of this happened before school started."
Sutton urged parents to talk to their children about the issue, stress the seriousness of making threats, and encourage them to notify school staff if they hear any potentially disruptive or dangerous behavior.
"We are thankful and proud of the student who initially reported this threat and to other students who also alerted adults on campus this morning about this threat," Sutton said.
---
Beautifully Upgraded!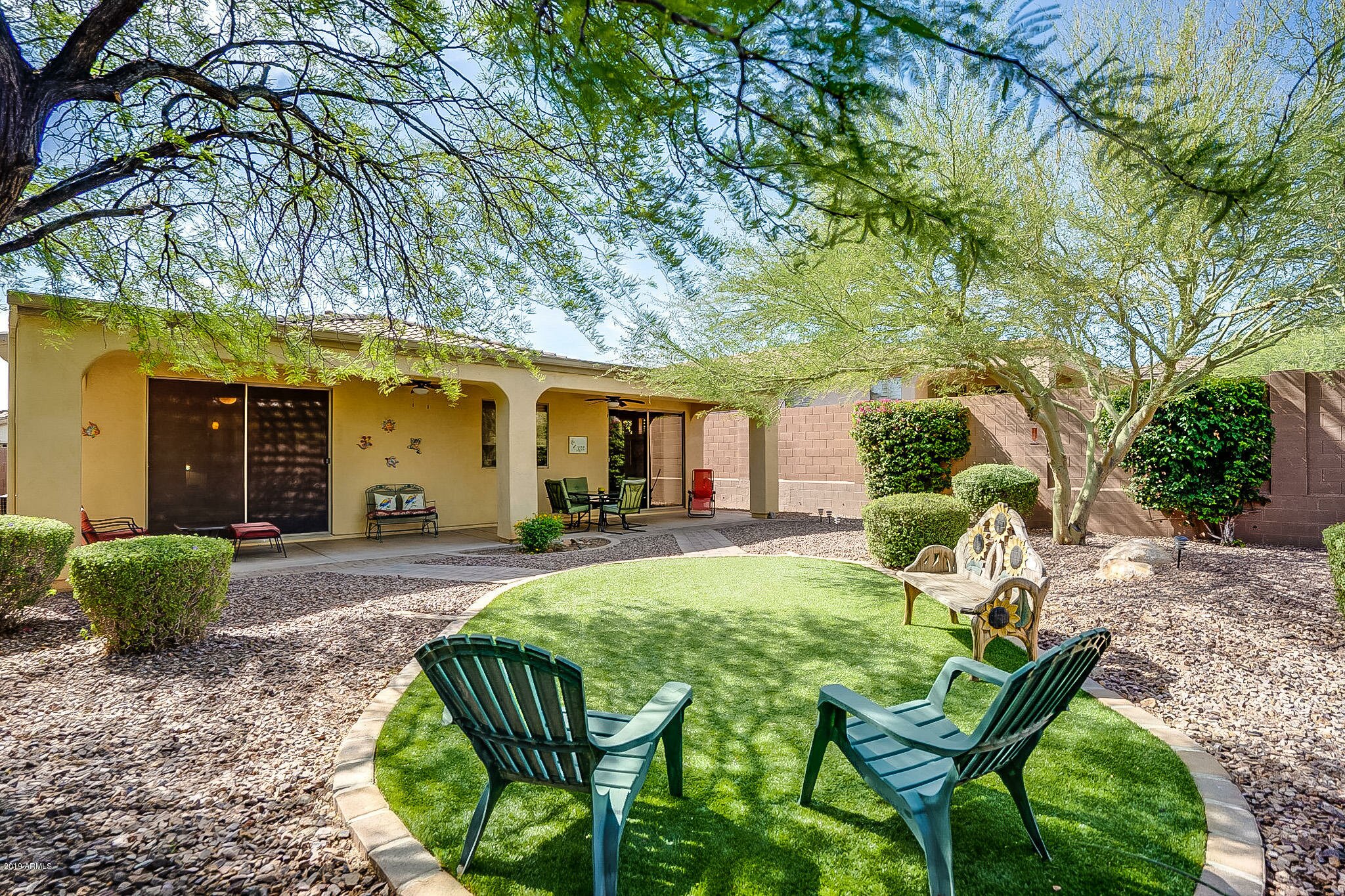 ADVERTISEMENT
This Lexington model has high-end materials throughout. The French Country kitchen has granite counters plus stone backsplash and white cabinets.
2 BEDS | 2 BATHS | 2-CAR GARAGE | 1,344 SQFT | $254,000
41503 Chase Oaks Way, Anthem Country Club
Call or CLICK TO LEARN MORE