Rural Residents Applaud Anthem's Approval of Water-Hauling Station
For 15 years, In&Out Magazine has been the definitive source of "Everything that's going on" in and out of the community. We thank you, our readers, as well as the businesses that support the magazine through advertising, for that opportunity. But with little going on, and many businesses suspending or canceling their ads during the Covid-19 crisis, we are suspending publication of the magazine and web sites for the month of May. 
---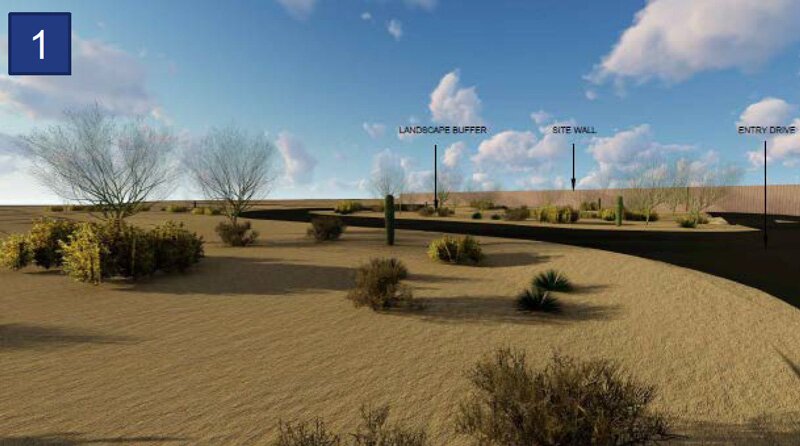 Applause broke out among about 70 rural residents at a board meeting last night as Anthem Community Council approved plans from EPCOR to build a water-hauling station to serve residents of New River and Desert Hills. Now the race is on to build the facility before Phoenix shuts off the rural water supply April 30.
EPCOR will build the station on a leased acre of Anthem land near Meridian Drive at the far eastern side of town.
"We found ourselves in a tough situation. Anthem and EPCOR gallantly stepped up," said Julie Elliott, president of New River/Desert Hills Water, a grassroots group that has been working with EPCOR and city and county officials since September [see TIMELINE below] to seek a solution. "We really appreciate the great neighbors we have."
Deadline Looms
Residents of New River and Desert Hills face a declining water table, with some wells going dry in recent years, and new construction meaning more and more homes sucking from the ever-lowering aquifer amid what state officials say is a 21-year drought.
Time is short. On April 30, Phoenix will no longer allow water haulers to transport water from city hydrants to homes outside the city, leaving as many as 1,500 homes with no water supply. That deadline is an extension from the previously announced shutoff planned for the end of 2017.
Phoenix says it will not extend the deadline again.
Maricopa County officials are expected to fast track permits needed from several agencies, said Eric French, EPCOR's engineering project delivery manager. If construction can begin in early March, "we are targeted to be done by April 30," French said.
ACC added one significant amendment to the proposal in the late innings: Water from the new facility can be transported only to homes in New River and Desert Hills built before Jan. 1, 2018. That stipulation is meant to assuage resident concerns that the solution would otherwise have encouraged additional home-building.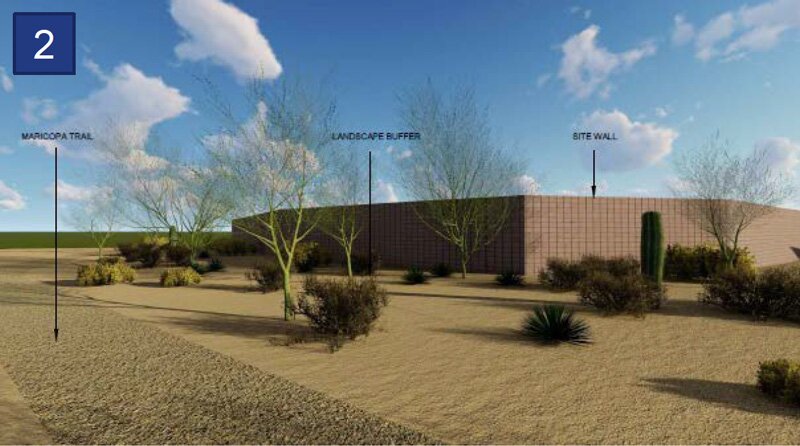 About the Water
The station will tap into a water main under Meridian Drive, drawing from the same water supply that serves Anthem residents. EPCOR has said the new service will have no impact on Anthem's water supply or rates.
The utility will draw from a 300 acre-foot supply of water that it currently recharges back into the ground each year. (One acre-foot equals 326,000 gallons, enough to cover a football field about a foot deep.) Should more be needed, EPCOR says it has various unused water credits through the Central Arizona Project that it could call in.
The rate EPCOR will charge water haulers was set by the Arizona Corporation Commission: $9.55 per one thousand gallons. Water haulers will charge free-market rates to deliver the water.
About the Facility
The water-hauling station will be accessed by trucks from Desert Hills Drive. It is expected to increase truck traffic slightly on that road, which water haulers already use to deliver water from Phoenix. French said the utility expects about 60 trucks per day. As many as 45 already traverse the road, according to one estimate.
None of the traffic will flow through Anthem en route to rural deliveries.
As part of the project, the Maricopa Trail will be moved slightly north to skirt the new facility, and the county parks department was involved in that planning.
The facility will be surrounded by an 8-foot wall, set back 140 feet from Meridian Drive. Landscaping and construction materials will match Anthem guidelines. It will operate seven days a week, 7 a.m. to 6 p.m., with a sliding gate and pin-pad entry.
The final planned location—negotiated among Anthem officials, EPCOR and residents—was moved slightly east so that the entrance is now across from a cactus farm on Desert Hills Drive and not across from a residence.
Some Desert Hills homeowners expressed concern about congestion, given school bus traffic that passes through a special gate into Anthem, and the nearby Fire Station 145 on Desert Hills Drive. EPCOR is working with the Maricopa County Department of Transportation to ensure the entrance meets safety standards, French said. Trucks will be able to enter and exit the station from east or west and queue up inside the facility.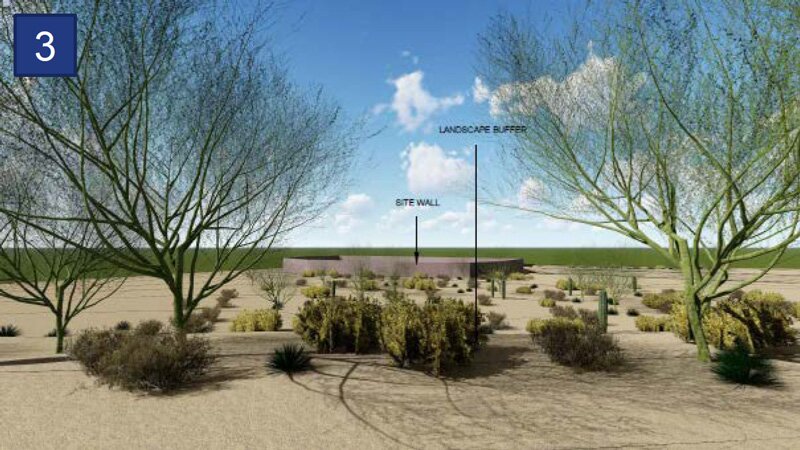 ---
Grow Your Business
In&Out Magazine is mailed directly to 21,000 North Phoenix homes each week.
Get In!
---
TIMELINE: Fast-track to Solutions
June 1, 2017 Phoenix notifies water haulers that after Dec. 31 hydrant water can no longer be trucked to rural homes.
Aug. 10 In&Out/North Phoenix News article reveals Phoenix's planned shut-off, attributed to a city code that forbids hydrants to be sources of potable water.
Sept. 14 In&Out/North Phoenix News analysis shows the aquifer under New River and Desert Hills has been declining for decades and wells are going dry.
Sept. 19 A community meeting of about 150 rural homeowners seeds formation of the grassroots group New River/Desert Hills Water.
Sept. 24 New River/Desert Hills Water holds its first meeting. Within days, county and state officials and EPCOR are engaged in finding solutions.
Oct. 12 Anthem Community Council holds a special meeting to discuss EPCOR's proposal for a water-hauling station on Anthem property.
Nov. 15 Anthem Community Council votes to approve EPCOR's proposal, but adds a two-week waiting period before it becomes effective. 
Nov. 21 Complains from some Desert Hills residents lead to EPCOR hitting the pause button on the whole project, awaiting a unified signal from the community.
Dec. 8 A City of Phoenix official hints it might reconsider extending the shutoff deadline, and after consultation with EPCOR sets a new deadline of April 30.
Feb. 13 After Anthem officials see first draft of EPCOR's site plan and council members walk the site, the utility is asked to make modifications, and a meeting is set for Feb. 22 to hopefully render a decision.
Feb. 22 Anthem approves EPCOR's plans.
---