Phoenix 'Re-Evaluating' Year-End Shutoff of Rural Water Supply
For 15 years, In&Out Magazine has been the definitive source of "Everything that's going on" in and out of the community. We thank you, our readers, as well as the businesses that support the magazine through advertising, for that opportunity. But with little going on, and many businesses suspending or canceling their ads during the Covid-19 crisis, we are suspending publication of the magazine and web sites for the month of May.
---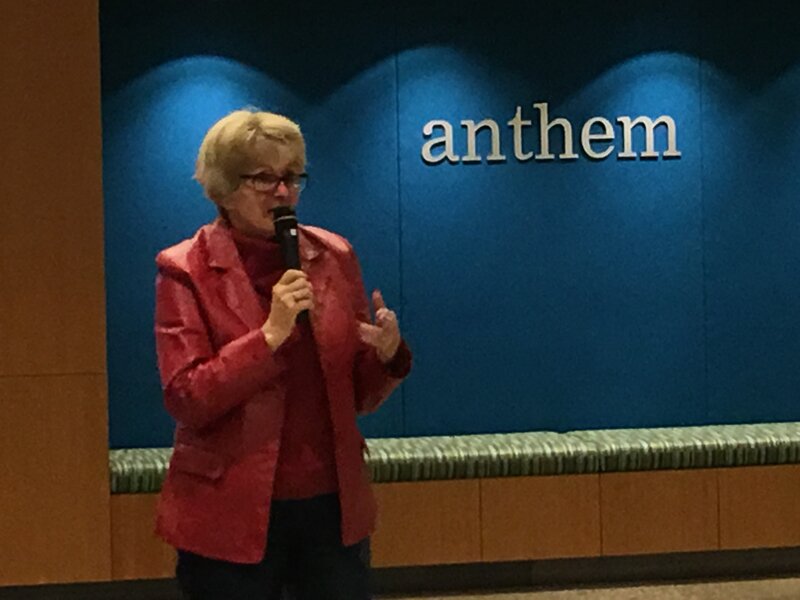 The City of Phoenix is re-evaluating its Dec. 31 deadline to shut off the supply of hydrant water trucked to residents of New River and Desert Hills. No decision has been made, however.
The water utility EPCOR announced Dec. 5 that it will build a water-hauling station on the outskirts of Anthem to serve the rural residents, who have no wells or whose wells have gone dry. EPCOR has not yet announced a formal timeline to completion, though today the utility provided an estimate.
At a town hall this morning sponsored by the New River/Desert Hills Community Association, Phoenix Councilwoman Thelda Williams was asked if the city will extend the deadline, now that a longer-term solution is in place.
"I can't give you the answer you want this morning," Williams said. "But we are re-evaluating the situation." The city is waiting to find out when EPCOR plans to have the station operational. "What we need to hear is something from EPCOR on when," Williams said. "We can't just say sometime, or in the future."
Told of Williams' comments, EPCOR Vice President of Operations Troy Day provided an estimate:
"Our current estimate of completion for the water hauling station is early April," Day told North Phoenix News.
"We have committed to working with the local residents on the site layout so that we can mitigate any impact the station may have," he said. "If we can get the necessary feedback from the neighbors as well as get the necessary approvals we should be able to complete this in early April."
Phoenix told water haulers June 1 that it would shut off the supply at the end of this year. The city cited an ordinance that doesn't allow hydrant water to be used as a source of potable water, plus concerns over supplying water to homeowners who don't pay city taxes.
Today, Williams expanded on the rationale of the initial decision to shut off the supply: While the county tests hydrant water going into trucks, "nobody is required to test the water coming out," she said. "We can't guarantee the quality of what you're receiving," she said, adding: "I'm very concerned about the quality." In addition, Williams noted that Phoenix taxpayers pay the full cost for the city's water system. Supplying it to non-city residents is "not fair to taxpayers, bottom line," she said.
Water haulers have said the price of delivered water could double or triple if they have to go to Peoria or some other more distant municipality to load up.
For more than two months, a grassroots group New River/Desert Hills Water has been rallying residents in support of a solution, including working with Phoenix on a possible extension. Group member and New River resident Debby Rypkema today thanked Anthem Community Council and EPCOR for their efforts.
"Anthem's been awesome," Rypkema said. "EPCOR worked hard to make this happen." Rypkema and others in her group have repeatedly noted that neither Anthem nor EPCOR had any obligation to be involved in the solution.