Zillow: 'Magic Window' to Sell Your Home is Now
If you're thinking of selling you're house, now is the ideal window of opportunity. "This weekend is the best time to list a house for sale in Phoenix," said Zillow spokesperson Jordyn Lee.
"Zillow research found that homes listed in Phoenix from May 1–15 sell about 10.5 days faster than average and for a $2,600 premium," Lee told North Phoenix News. Why? The answer lies in seasonal home-shopping trends, the current hot market, the low inventory of homes for sale and prices that have been trending upward for several years.
"Many buyers start their home search in early spring, but in today's competitive market, chances are they won't get the first home they make an offer on," Lee said. "By May, they're willing to pay a premium to close the deal."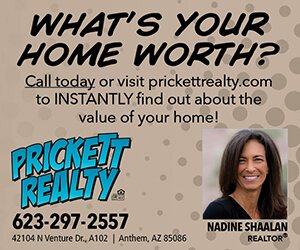 The Zillow advice aligns with the seasonal nature of North Phoenix home sales that local realtors observe. It's also consistent with monthly Real Estate Watch data from North Phoenix News and In&Out Magazine, covering NoPho, the I-17 corridor between Norterra and New River.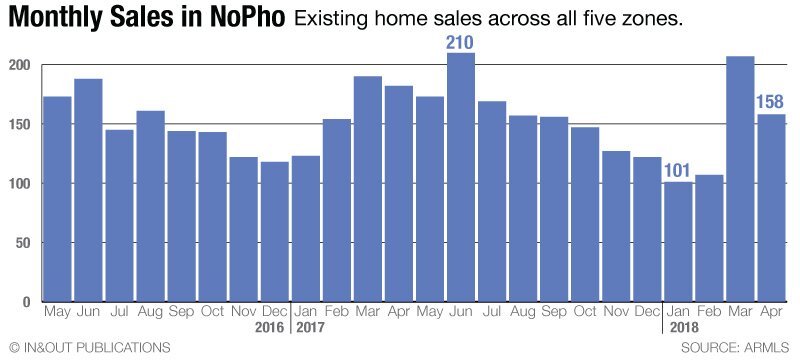 June was the busiest month for closings in each of the past two years. (A good chunk of homes listed in May are likely to be recorded as sold in June, given the roughly 30-day closing period that's fairly common.)
Inventories of existing homes in all five NoPho zones are below six months, the threshold for what's considered a seller's market. Anthem Parkside is the lowest with just 2.1 months of inventory; the Norterra area has just 2.8 months. Nationwide, there is "an acute shortage of homes for sale," Zillow says.
All this doesn't mean homes won't sell other times of the year. But: "For homeowners considering listing this spring—this weekend is the 'magic window,'" Lee said.
See an analysis of homes sales, including a list of every home sold, in each of the five zones: