Don't Miss Tonight's Geminid Meteor Shower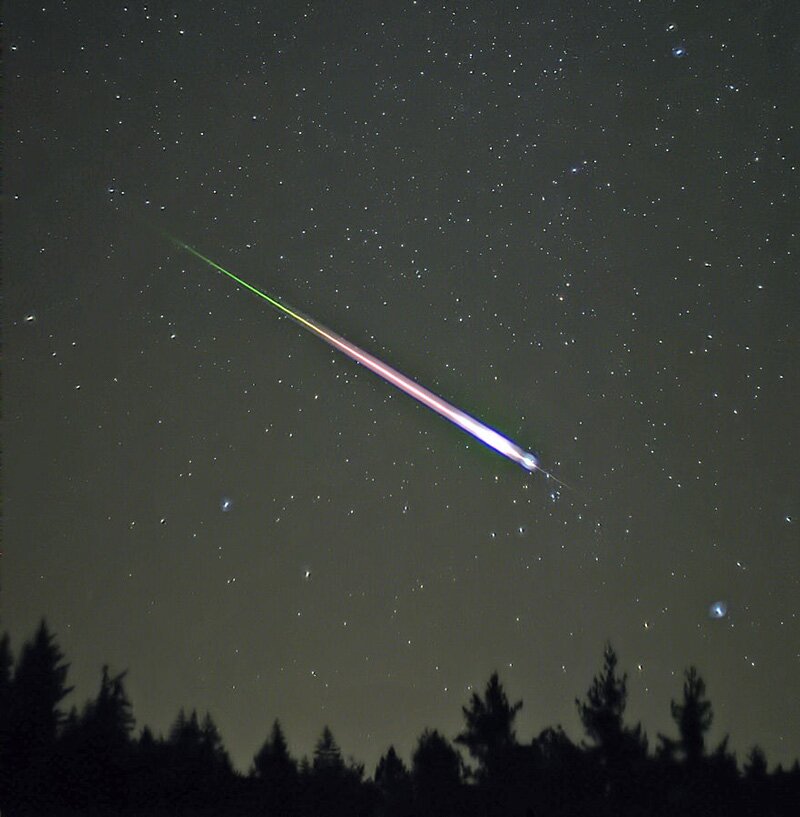 With clear skies in the forecast and no bright moon in the way, the annual Geminid meteor shower promises a great show tonight and into the pre-dawn hours of Thursday. "The Geminids will be the best shower this year," said Bill Cooke, a meteor expert at NASA's Meteoroid Environment Office. You don't need any special equipment to see the "shooting stars." Just go out and look up.
Viewing Tips
Dress warmer than you think you need to. Patience is a meteor-shower virtue.
Find a spot away from porch lights, street lights or other bright lights (but don't stress about this — any North Phoenix location will do).
Get as wide a view of the sky as possible, especially overhead and to the east.
Get comfortable by reclining on a lounge chair or blanket (seriously, save your neck).
Give your eyes at least 20 minutes to adjust to the darkness.
What to Expect
Beginning a couple hours after sunset, there could be an occasional meteor along the eastern horizon. The show will improve as midnight approaches. "Their numbers will also increase with each passing hour," said Robert Lunsford of the American Meteor Society. The highest number of meteors will come between midnight and dawn—roughly one per minute (expect slower stretches and also possible bursts).
See our complete Guide to the Geminids for more information on what causes the display and what experts expect tonight.
Never Miss a Big Event
Subscribe to the North Phoenix Newsletter