New River/Desert Hills Water Group Holds Info Meeting Aug. 12
Editor's Note: The following press release was received from the grassroots group New River/Desert Hills Water. This group and the meeting is separate from recent discussions about planned Aug. 29 public meeting organized by the New River–Desert Hills Incorporation Committee.
---
NRDH WATER — The New River/Desert Hills Water group will be hosting a community meeting on Sunday, August 12 from 4 p.m. until 6 p.m. at the Crossroads Christian Fellowship Church located at 42425 N. New River Rd. (crossroads – Honda Bow and New River Roads).
As our team has worked on the formation of the Domestic Water Improvement District (DWID), we have encountered a few questions that we may not either have the expertise, or be qualified to answer. We also understand that sometimes information is better received from an expert in the field. For these reasons, we have procured water rights attorney Steve Wene to address your questions at the community meeting.
Our team will also be on hand to address questions, and assist you with the sign-up process, should you decide to join the DWID. Please remember, this is an "opt-in" only process, and those who do not sign-up will not be a part of the DWID. We will be accepting sign-up forms through August 31, 2018. You will still be able to sign-up after the cut-off date; however, administrative charges to redraw the district map(s) may be incurred at your expense.
If you would like to sign-up at the meeting, you will need the following information:
your parcel number(s) – our team can look this up for you at the meeting or you may look it up on your own at https://maps.mcassessor.maricopa.gov/;
if your deed is in a trust, please bring this information;
all parties listed on the deed(s) will need to be present to sign the forms; and
a valid driver's license or ID card for verification purposes.
We understand this is a busy week for those who are getting back into the school and after school programs/sports groove, and we hope you are able to attend. This is an important meeting, so we are asking you to help us spread the word by sharing this information with your neighbors. While we have sent out emails, posted on social media sites, and placed signage near mailboxes, we may still be missing several community members with our outreach efforts.
Should you have any questions, please feel free to email us at  or stop by one of our one-on-one sessions at the church on Tuesday and Thursday evenings.
---
Brand New Anthem Home for Sale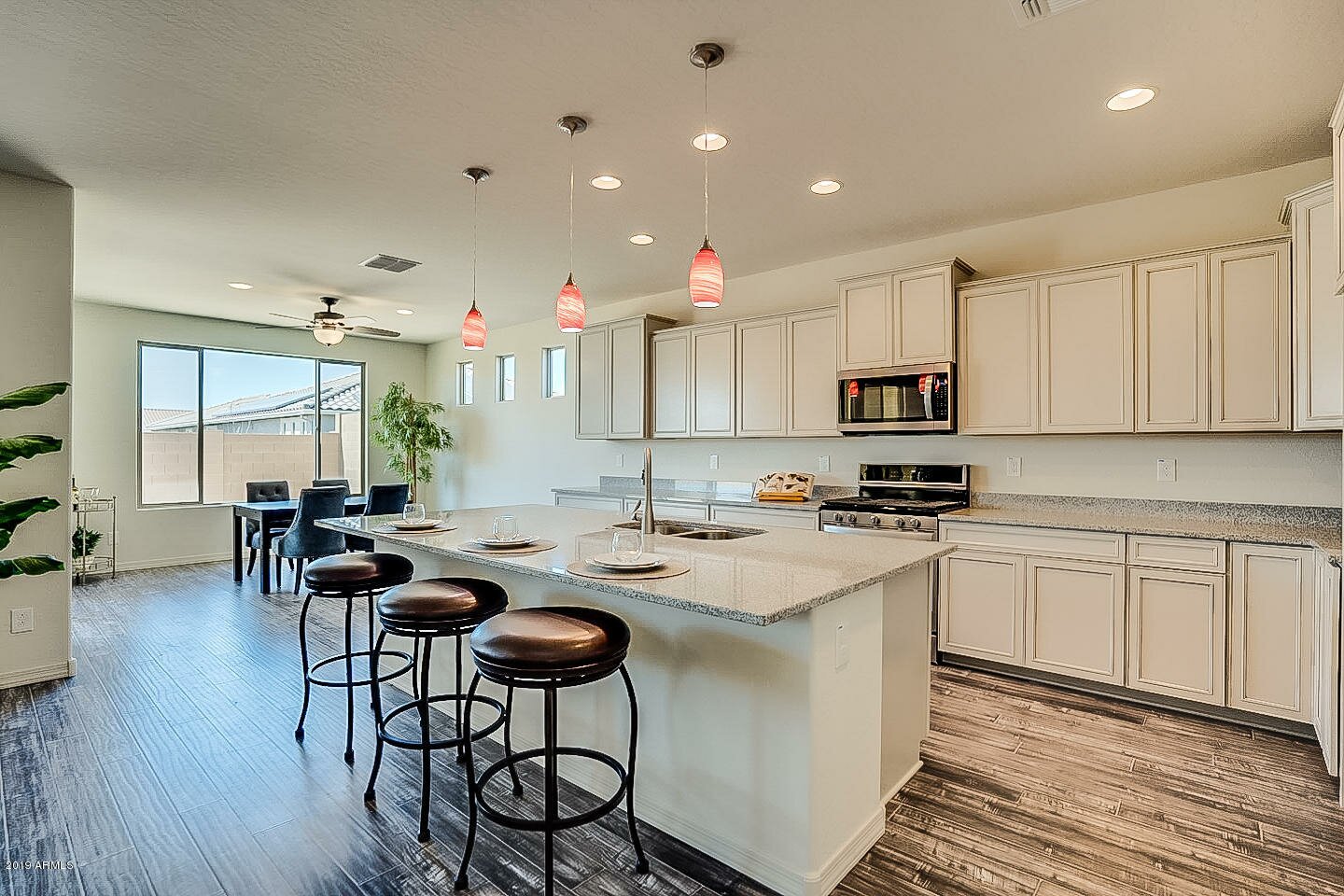 ADVERTISEMENT
This never-lived-in Ravenna model in Circle Mountain, by Pulte, is fresh and ready to make memories. Perfect floorplan! Phoenix utilities.
4 BEDS | 2.5 BATHS | 3-CAR GARAGE | 2,582 SQFT | $415,000
44622 N 41st Drive, Anthem
Call or CLICK TO LEARN MORE