For 15 years, In&Out Magazine has been the definitive source of "Everything that's going on" in and out of the community. We thank you, our readers, as well as the businesses that support the magazine through advertising, for that opportunity. But with little going on, and many businesses suspending or canceling their ads during the Covid-19 crisis, we are suspending publication of the magazine and web sites for the month of May. 
---
Anthem Parkside: Paseo – Patio Homes & Walkable Streets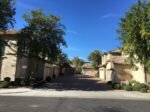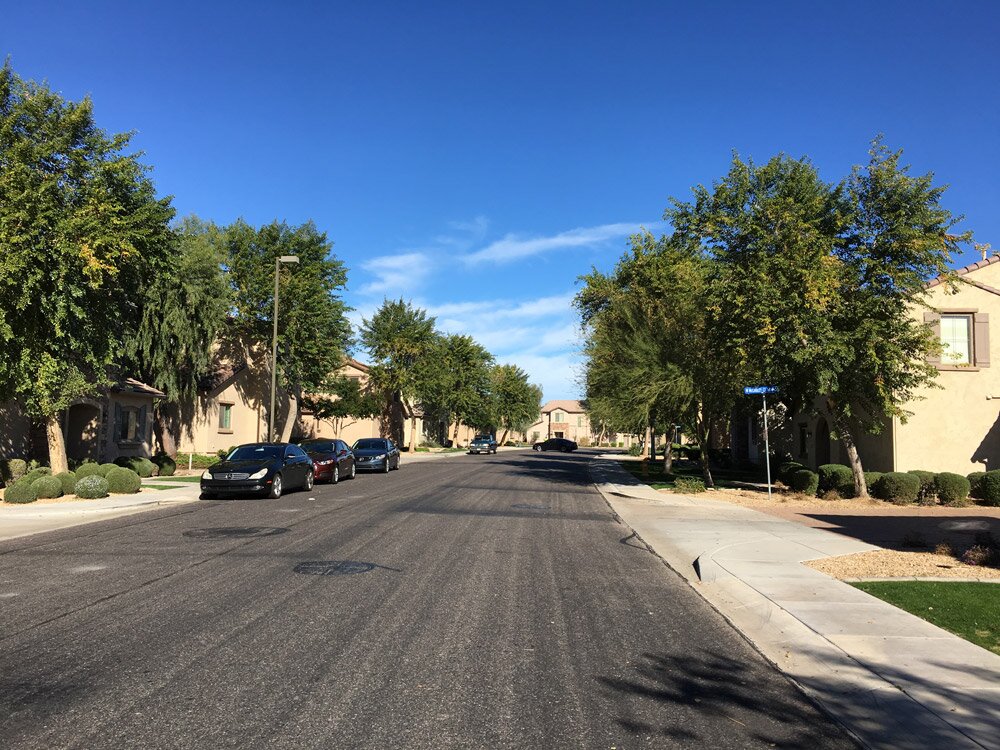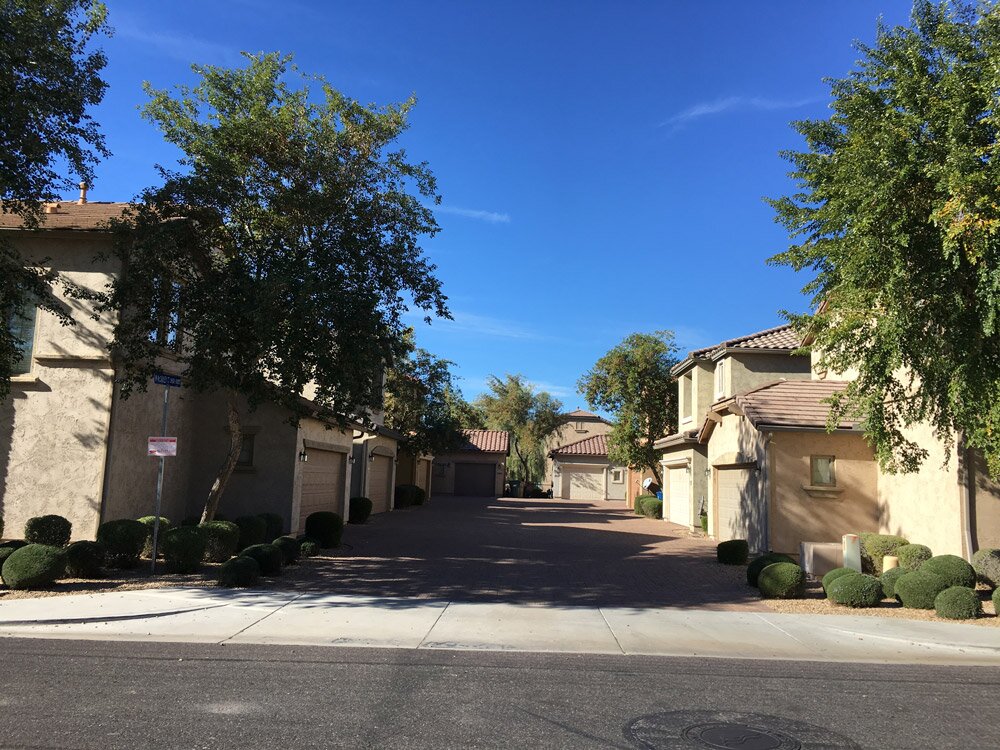 Anthem is the largest town in the North Phoenix Corridor, straddling I-17. While the west side of town is in Phoenix, the east side (including Paseo) is in Maricopa County. See our Anthem Overview for a comprehensive description of the town, its governance and amenities.
Community Amenities
Community amenities are situated outside the small Paseo section and are the same as the rest of Anthem Parkside, including a water park, Olympic-size swimming pool, tennis courts, an expansive gym and fitness center with rock-climbing wall, indoor and outdoor basketball courts, several sports fields supporting community-organized soccer, flag-football and baseball leagues.
There's a skate park, roller hockey rink, sand volleyball court, and catch-and-release fishing ponds. There are several miles of natural and paved hiking and biking trails throughout town, and dozens of small "pocket parks" with playgrounds. Also, the North Valley Regional Library is in Anthem.
Schools
The primary public high school is Boulder Creek High School. The main K-8 is Canyon Springs. For more on public, charter and private schools in and near Anthem, see our overview. See also test scores & enrollment figures compared.
Shopping
A Fry's Marketplace and a Safeway grocery anchor two of several shopping plazas in Anthem. There is a Walmart, and the Outlets at Anthem is populated by a range of brand-name stores. There are several restaurants and a full array of business services in town. Two other major shopping centers are just 20 minutes south.
Nearby Attractions
There are four regional parks for hiking, boating and other outdoor activities, all within a 30-minute drive. Sky Harbor International Airport is about 35 miles to the south (distance/time estimates).
See our North Phoenix Map to browse attractions and services in the region.
Details