Anthem AZ School District and Schools
For 15 years, In&Out Magazine has been the definitive source of "Everything that's going on" in and out of the community. We thank you, our readers, as well as the businesses that support the magazine through advertising, for that opportunity. But with little going on, and many businesses suspending or canceling their ads during the Covid-19 crisis, we are suspending publication of the magazine and web sites for the month of May.
---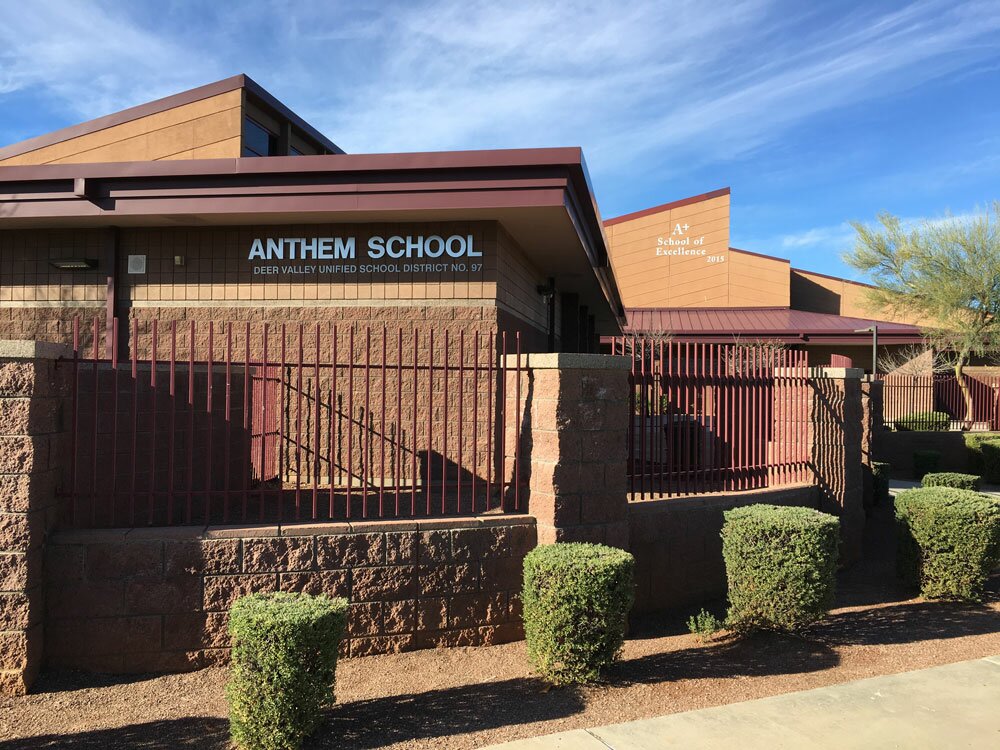 Anthem, AZ is in Arizona's Deer Valley Unified School District (DVUSD) and has several public school options, including charter schools. Click any school for detailed information, including boundary maps. See also our comparative guides to school performance and enrollment.
High School
The primary public high school for grades 9-12 is Boulder Creek High School. Some residents choose to send their students roughly 15 miles down I-17 to Barry Goldwater, another DVUSD school, especially for its renowned International Baccalaureate (IB) program.
K-8 Schools
There are five main K-8 public school serving Anthem students (four in town and one in New River).
(Note: Anthem students in Arroyo Grande, the separate section of town west of New River Wash, attend New River Elementary School for K-6, then go to Gavilan Peak School for grades 7 and 8.)m
Charter and Private Schools
Anthem residents can also consider several nearby charter schools [full list]. Arizona charters are public school operating independently from the local school district but under requirements set by the State Board of Education (learn more). The closest charter schools:
Also, Anthem is a short drive to North Valley Christian Academy (NVCA), a private preK-12 school.
Open Enrollment
Arizona's open enrollment program requires all public schools to allow students to pick the school of their choice if capacity permits. Under this program, some Anthem students attend K-8 schools outside their designated boundaries — either to partake in another school's area of specialty or to prevent changing schools after moving from one part of town to another.
The deadline to get priority consideration in open enrollment is in December prior to the following fall's start of school, but open enrollment can be attempted at any time. There may be limitations on athletics eligibility. Click here for other rules and conditions, plus a list of schools that are available or limited.
Related Resources