Hello, I Must Be Going! Folks Who Move Frequently
For 15 years, In&Out Magazine has been the definitive source of "Everything that's going on" in and out of the community. We thank you, our readers, as well as the businesses that support the magazine through advertising, for that opportunity. But with little going on, and many businesses suspending or canceling their ads during the Covid-19 crisis, we are suspending publication of the magazine and web sites for the month of May. 
---

It used to be many people were born, raised and died in the same house. Those days are in the tail lights of the moving van. The average American manages to move more than 11 times before they kick the bucket, according to the U.S. Census Bureau.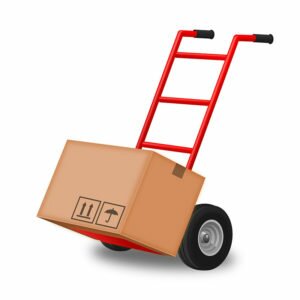 I'm not sure if the bureau counts different zip codes or just different houses, but I've had well over 20 distinct addresses in my lifetime, and despite more close calls than I care to count, the bucket hasn't been kicked yet. Some of my former neighbors have thrown me a party, while others have delayed the festivities until after I was gone.
Now, you might think that most people move only for the obvious reasons, like a job change or a retirement but, au contraire, Yogi Bear. Around these parts, there's a lot of what I call "move around" buyers. More than half of my company's real estate sales last year involved moves within a few miles, if not streets, from former residences.
Some are looking to move to a larger home. More kids, more income, or the needs of a home-based business are just a few reasons.
On the flipside, many decide to downsize when the kids fly the coop, although there are quite a few who decide to upgrade their living quarters when those stain-makers and furniture-breakers (finally!) leave the nest. Then there are those who just want a better view, a single-story home that doesn't tax the knees and hips, or a bigger two-story so they can hide from the crumb-snatchers on occasion. The list is almost endless.
I even have a few clients who just like the idea of change every few years. Some buy new, some buy fixer-uppers. Newly blended or multi-generational households often find the need for more or different space. Nothing wrong with stimulating the ol' economy, I say. And any excuse for a going-away party is a good one.