The No. 1 Factor in Picking a Grocery Store
For 15 years, In&Out Magazine has been the definitive source of "Everything that's going on" in and out of the community. We thank you, our readers, as well as the businesses that support the magazine through advertising, for that opportunity. But with little going on, and many businesses suspending or canceling their ads during the Covid-19 crisis, we are suspending publication of the magazine and web sites for the month of May.
---
People pick their grocery stores for a variety of reasons, including price, selection and quality. But the No. 1 deciding factor in our region? Proximity. And allegiance is scant. Seventy-seven percent of respondents to a survey by In&Out Magazine and North Phoenix News said they'd switch if their favorite store moved in. The faves: Trader Joe's, Sprouts and Whole Foods.
---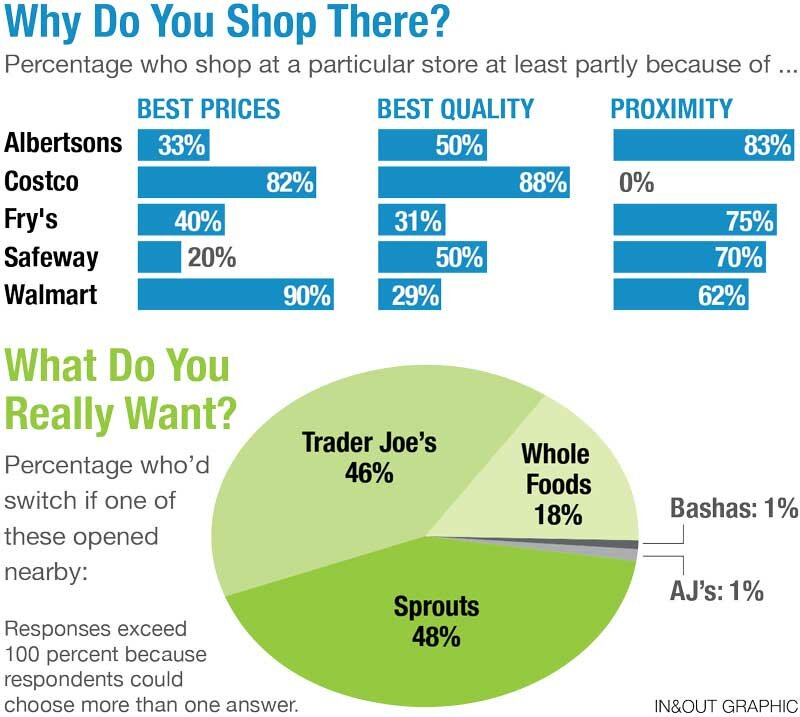 ---
With 179 shoppers responding, Walmart shoppers overwhelmingly chose price as the reason they shop there. Those who shop at Costco do so mostly for price and quality. Service was the least-common reason cited as a deciding factor.
A handful of people—8 percent—leave the area to do most of their grocery shopping, at either Sprouts, Trader Joe's, Whole Foods, Winco or a combination of these.
"Sprouts offers the very best selection of produce and naturally raised meats and fish," said Norterra resident Gina Johns, who shops there regularly.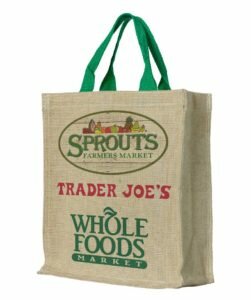 Others make a periodic trek south to supplement their local shopping. "Fry's is fine but I still drive to Trader Joe's once every two weeks," said Amber Hills resident Meghan Thoele.
Michael Scheuring shops in Anthem but spreads his dollars around: "Staples & fruit: Walmart," he said. "Specialties: Fry's. Meat and last-minute stuff: Safeway."
Grocery stores pick new locations based on a variety of factors, including population density, building availability, parking spots, access and even volume of customer demand.
"Being wanted matters to us," Trader Joe's says on its website. For now, neither Sprouts, Trader Joe's nor Whole Foods has announced any plans to open up in the area, and none replied to our requests for comments.
One potential attractor: A long-planned urban core on the east side of I-17 between Dove Valley Road and Sonoran Desert Drive. For now, only the W.L. Gore Company sits within this North Gateway Village Core, as it's called. But as reported May 14, a planned sports facility with two ice rinks and a hotel could be completed by late 2020. That's just the sort of development that could lead to luring the likes of Postinos, Trader Joe's or Target into the area, said Julie Read, a North Gateway Village Planning Committee board member.
Nicola Bauman, an Anthem resident, issued this plea to her fellow shoppers who'd like more choices: "Please reach out to Sprouts and Trader Joe's via their websites to request a store near our zip code," Bauman said.
Shoppers can express their desires here: