Mellow Mushroom Cited & Sued in Wrong-Way Driver Deaths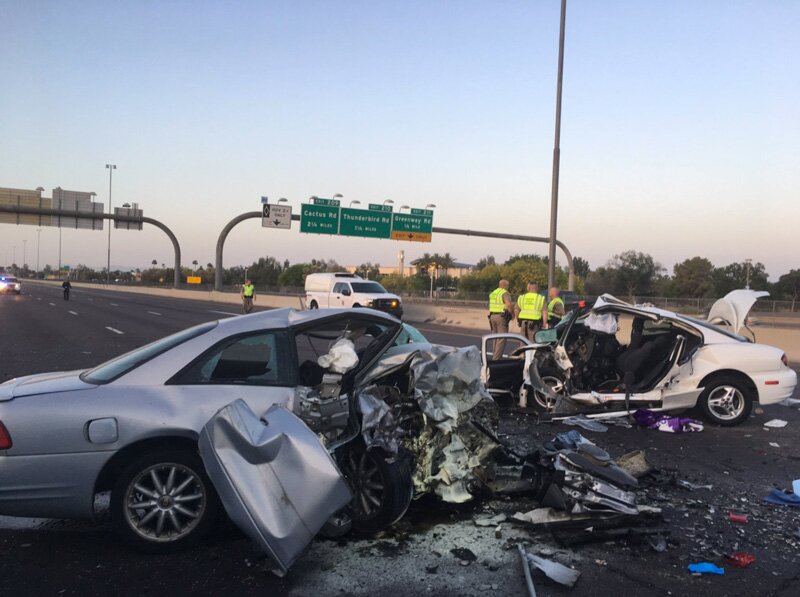 The Mellow Mushroom restaurant on Happy Valley Road was fined $9,000 and had its liquor license suspended for seven days for violating laws that led to three deaths on I-17 last year in a wrong-way driver crash.
The wrong-way driver, 21-year-old Keaton Tyler Allison, "drank all night" just before causing the crash, according to The Arizona Republic. Allison, driving southbound in the northbound I-17 lanes south of Happy Valley Road on April 14, 2017, hit another car at about 2:09 a.m., killing sisters Karlie Arlene Richardson, 20, and Kelsey Mae Richardson, 18, of Mooresville, NC.
The Arizona Department of Liquor Licenses and Control, in issuing the fine and suspension, alleged the restaurant violated three state laws, according to the Republic: selling liquor to an intoxicated person; letting an intoxicated person stay on the premise; and failing to protect the safety of patrons.
The sisters' parents are suing the restaurant and the state of Arizona, the newspaper reported.
The crash was one of several wrong-way collisions on I-17 last year. ADOT has since installed a prototype wrong-way driver detection system along 15 miles of I-17, from the Loop 101 in north Phoenix down to the I-10 interchange. The system, in operation since January, so far shows promise, ADOT has said.
The system has detected more than 15 vehicles entering I-17 off-ramps and frontage roads in the wrong direction, ADOT announced this week. "None of these vehicles has entered the I-17 mainline lanes, with the majority of drivers turning around on exit ramps."
"While the system can't prevent people from driving while impaired, the results so far are promising as a countermeasure to this deadly behavior," said Brent Cain, ADOT's head of Transportation Systems Management and Operations.
ADOT has said it might install more detectors on I-17 north of the Loop 101, depending on the results of this test phase. Discuss This Article on Facebook >>>
Subscribe & Stay Informed
North Phoenix Newsletter
Anthem Newsletter