New DVUSD Superintendent Talks Funding, Teacher Pay & Politics
Curtis Finch, the new superintendent of Deer Valley Unified School District, moved from Michigan to Arizona last month to take over for the retiring James Veitenheimer. In&Out Magazine asked Finch why he's here and what he thinks about some of the district's pressing issues.
In&Out: What led you to pursue this job?
Curtis Finch: I grew up in Alaska as the oldest of five red-headed boys and all of my brothers stayed on the West Coast while I married a Michigan girl and headed to the Midwest. My wife and I have been looking to move back to the West after our children grew up and where I could be closer to my family. My mother lives in Apache Junction, so it will be nice to be near her after 23 years in the Midwest.
IO: What personal and professional attributes make you a good fit?
CF: The importance of family is a personal attribute that I believe will support DVUSD's path to success. Deer Valley has a long history of excellence which is built upon trust, hard work, and results―the keys to an effective family that makes a difference in the lives of students―I believe in those same values. Professionally, my experience as a teacher, administrator and superintendent at multiple levels helps me to have an understanding of how to organize great teams to move complex systems forward.
IO: What is the best thing you see so far about DVUSD?
CF: The staff is pleasant, motivated, and engaged with what it takes to make a difference in the lives of students. Great people are what make school systems great—DVUSD has the market cornered on this attribute. With great people, you can change the world.  
IO: What are the biggest challenges facing DVUSD?
CF: Funding appears to be the biggest challenge in the state of Arizona; this global pressure creates hurdles for DVUSD as well, since we are striving to educate children in this current model. The lack of accountability with a school-of-choice environment puts those who play by the rules at a disadvantage. Public education just wants a level playing field and we can compete with anyone.
IO: Given Arizona's reputation for lack of funding in education and a teacher shortage due to low wages, what change would you like to see at DVUSD, and how will you push for that change?
CF: The education of our legislators on the great things that are happening at our public schools is the secret to bringing about economic and systemic change on a larger scale. I hope to meet all of my legislators in the coming months and invite them to come see what is happening in their neighborhood public school.
IO: Among the biggest controversies in the district last year was a video created by administrators at BCHS that parodied President Trump. What advice would you give teachers and administrators for doing their jobs and serving students at a time of heightened political polarization?
CF: I wasn't here for that event, but my answer would be the same. Stick to what we do well, academics and opportunities for students to become the individuals they can become; leave the politics for the political world.
IO: What type of superintendent will you be?
CF: The best word that would fit here would be "active." I believe the superintendent should consistently interact with students, staff, and the community. It is in the best interest of this organization that I stay engaged with our stakeholders, parents, and community members to find out what we can do to improve the opportunities for our students.
IO: What hobbies or activities do you enjoy in your downtime?
CF: I enjoy golf but can't get out enough to lower my score significantly, so I just try to enjoy the times I can get out and not take it too seriously. I also enjoy playing guitar, but time is my enemy here as well. When I played every week for my church activities, I really enjoyed the time with my other band-mates as we improved together. Fixing cars is also something else I enjoy. With today's modern cars, there isn't much to fix any more without a computer plugged into it, so I enjoy tinkering on older cars.
IO: What do you like and dislike most about Arizona so far?
CF: The best and worst thing about Arizona is the same — sunshine; love it until it gets to 105+, then it is work! I grew up in Alaska and the similarities are eerily the same, except the extreme cold is the enemy. Love the cold in Alaska until 0, then as the temps plunge to the negative numbers, it just turns out to be work to stay safe. The good news about sunshine? You don't have to shovel it.
Follow Finch on Twitter @DrFinchDVUSD.
---
RELATED
New DVUSD Principals: BCHS, BGHS, Deer Valley & Stetson Hills
SPECIAL REPORT: DVUSD SCHOOLS
---
Pre-Paid Solar System = Low APS Bills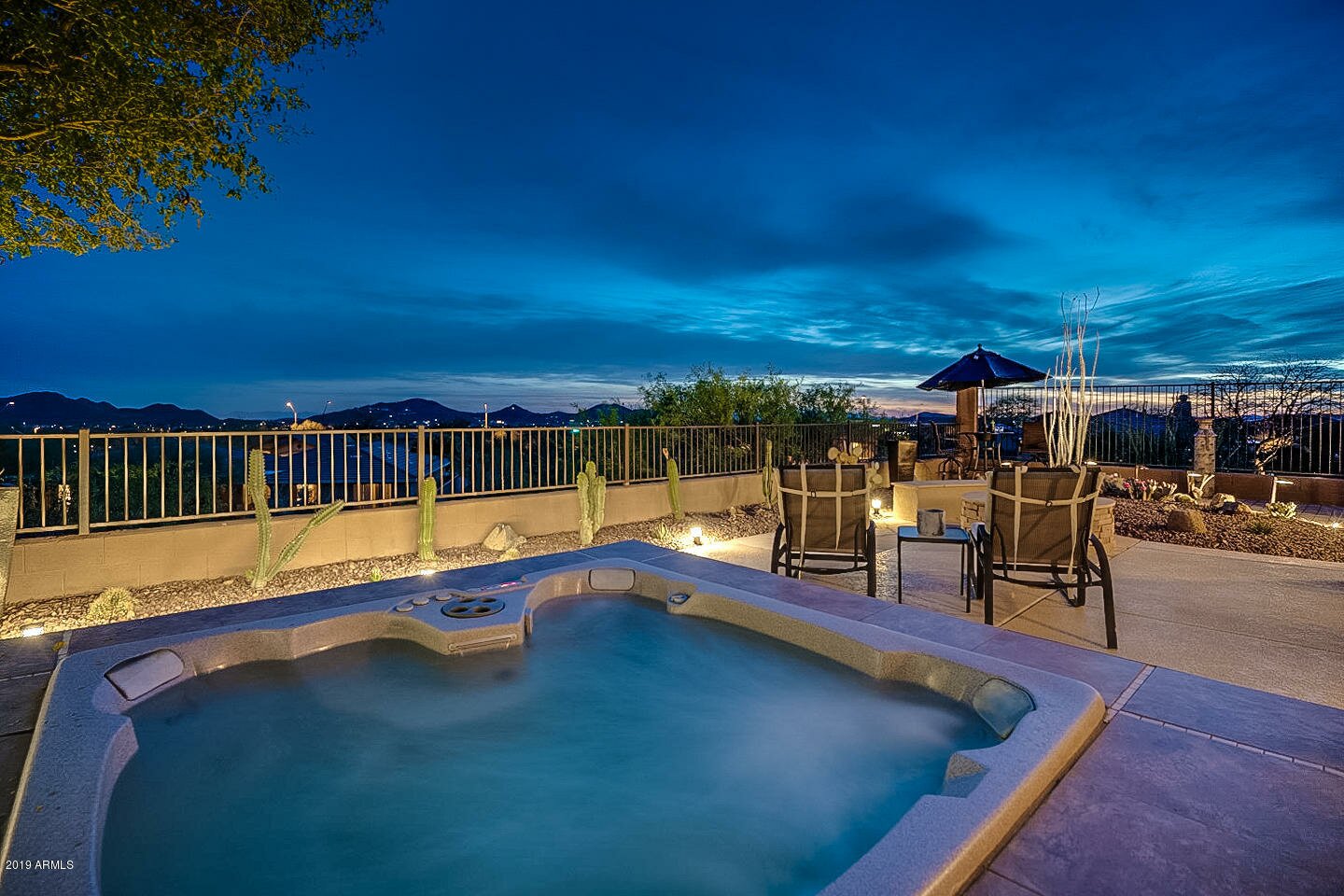 ADVERTISEMENT
A truly special property! Nestled in a tiny, private cul de sac, this contemporary renovated Bonavista has stunning mountain + city light views from the front and back of the home. 
3 BEDS + DEN | 2 BATHS | 3-CAR GARAGE | 2,039 SQFT | $419,000
41401 N MAIDSTONE Ct., Anthem Country Club
Call or CLICK TO LEARN MORE