Hearing Planned on Development Between Anthem and New River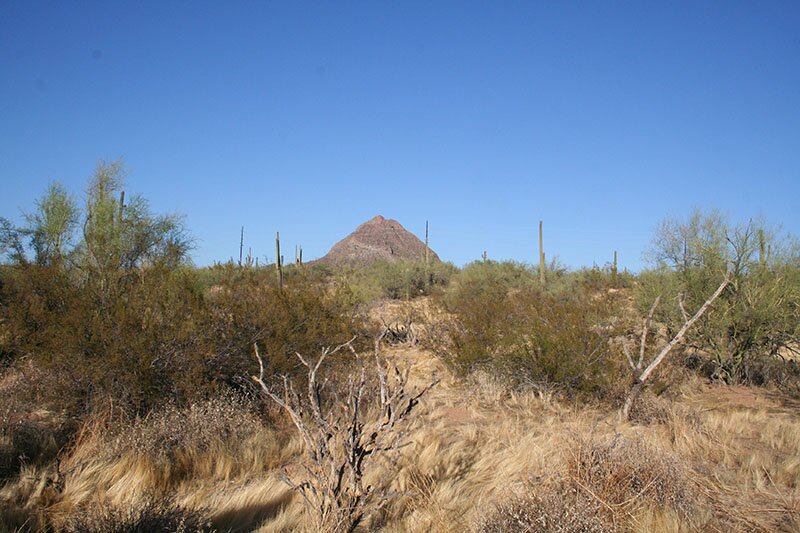 A public meeting will seek community input on a proposed rezoning of 69 acres of vacant land east of Interstate 17 and north of Circle Mountain Road, for the construction of nearly 300 single-family homes.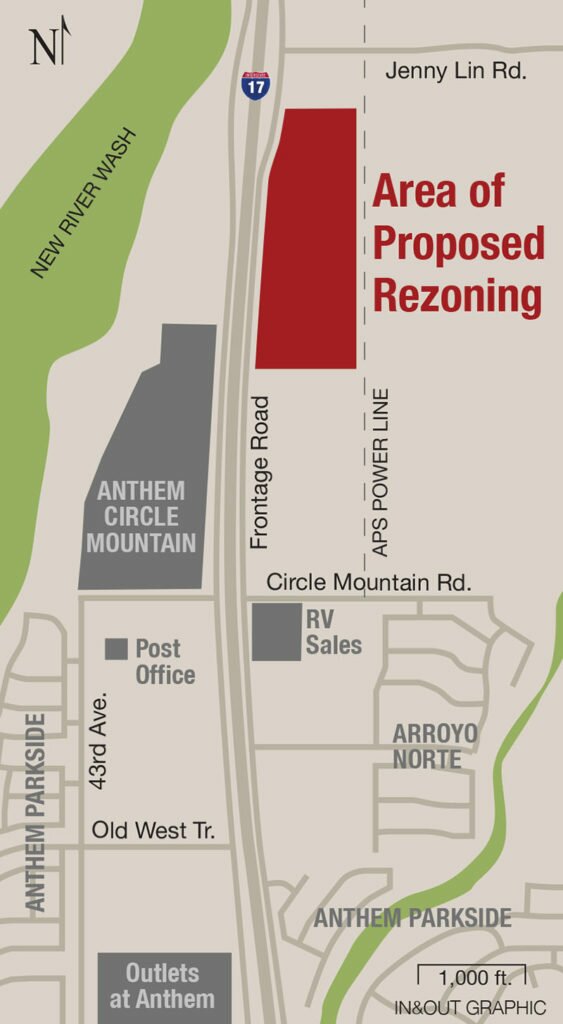 The land is zoned C-2 and contains seven adjacent parcels, four of which already lie within Phoenix city limits, plus three county parcels that were recently annexed by the city.  
Developer David Telles held a community meeting back in March that drew about 75 area residents, many of whom expressed concerns about the request, which proposed the property be rezoned to R1-6, to allow for a maximum of five homes per acre. The majority of resident concerns pertained to impacts on neighboring New River, where homeowners have been vocal about protecting their rural lifestyle. If New River residents choose to incorporate—something a group of them are researching [see page 21]—they could have a say in future annexations near their borders.
Concerns about the area's dwindling supply of water and impact on the region's already problematic aquifer, as well as increased traffic and the effect on local schools and police and fire departments were also raised in March. The development would be part of the City of Phoenix and receive Phoenix water and trash service.
A petition against the proposal has already garnered more than 1,000 signatures. Following the community meeting, the proposal is scheduled to be heard in September by the Rio Vista Village Planning Committee, an advisory board to the City of Phoenix.  
Be Heard
Rezoning Neighborhood Meeting
6:30‒8 p.m., Thursday, Aug. 9
Anthem Civic Building
3701 W. Anthem Way