For 15 years, In&Out Magazine has been the definitive source of "Everything that's going on" in and out of the community. We thank you, our readers, as well as the businesses that support the magazine through advertising, for that opportunity. But with little going on, and many businesses suspending or canceling their ads during the Covid-19 crisis, we are suspending publication of the magazine and web sites for the month of May. 
---
North Phoenix News provides breaking news and in-depth analysis of neighborhoods, schools, businesses and real estate in NoPho, the North Phoenix I-17 corridor from Norterra to New River, including Anthem, Desert Hills, the Tramonto area and the Sonoran Foothills area. Our news and feature stories are reported, written and edited by us. To provide the many communities of North Phoenix with as much useful and interesting information as possible, we also publish selected press releases, here. If you have a press release or a news tip, let us know.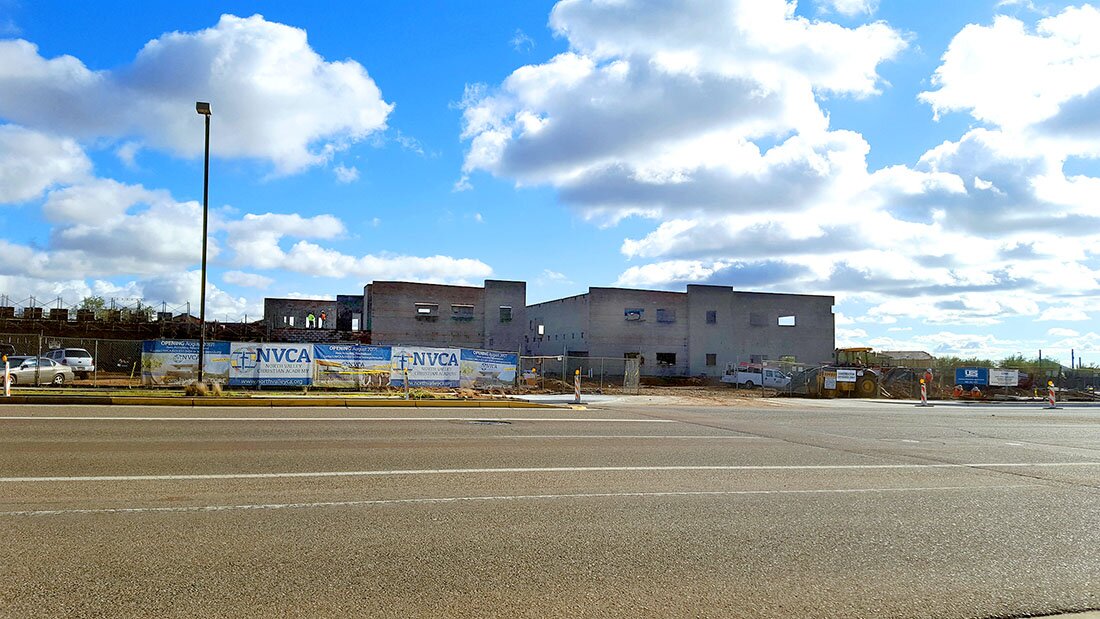 When North Valley Christian Academy opens its new campus this fall, it will also welcome the addition of high school students. Construction is well underway along 27th Drive, just south of Carefree Highway. NVCA's high school will open with ninth grade, and the school plans to add an additional grade each year.
Working out on your own schedule is about to get easier. Anytime Fitness, a 24-hour fitness franchise with more than 3,000 locations around the world, plans to open in Anthem's Commerce Park.
Pet Planet & AutoZone Coming to North Phoenix
AutoZone, Burger King, Pinky's Nails and Pet Planet are among the retail outlets that will join Fry's Marketplace on the northwest corner of Dove Valley Road and North Valley Parkway, according to the developer. Pet Planet is a family business with more than 50 stores in Canada and the United States.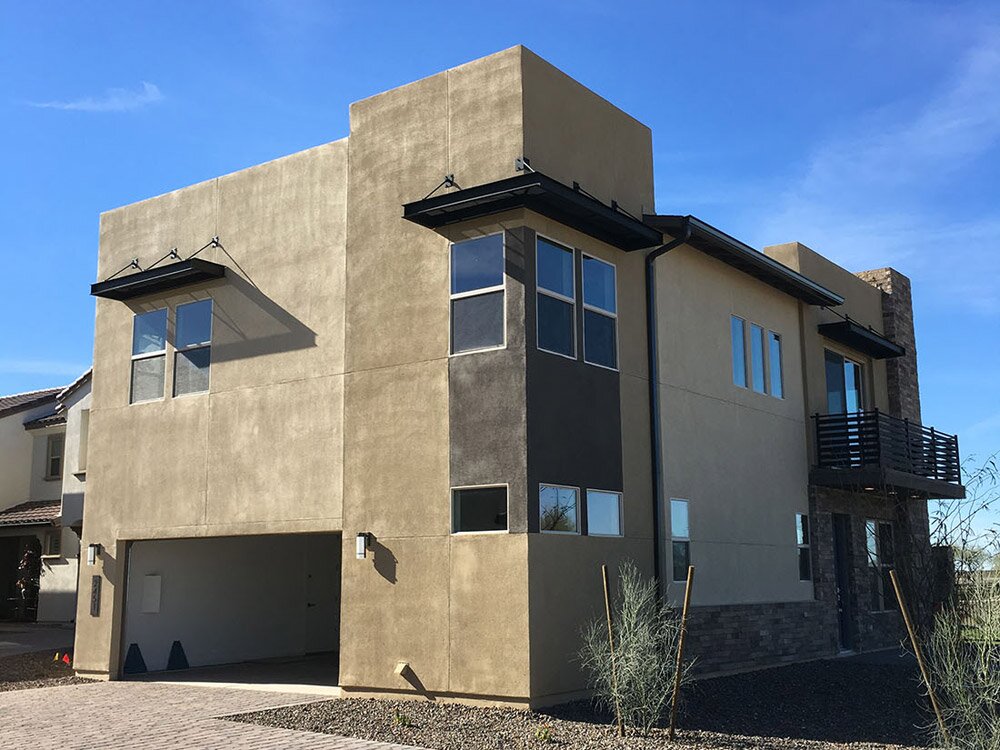 In shades of the housing boom that ramped up more than a decade ago, new homes are selling like hotcakes around North Phoenix (aka the North Valley) as homeowners from Anthem to Scottsdale opt for something new along the burgeoning I-17 corridor.
Two Senior Care Centers Filling Up
A pair of large-scale senior-living destinations are poised to reshape a community that, just last year, was named "Best Master Planned Community for Children" into a true multi-generational community. Final touches are wrapping up on Merrill Gardens' Anthem facility, and Spectrum Retirement's Enclave at Anthem is on schedule to open in August.
Model home construction is scheduled to begin in January on Anthem's last new neighborhood. Anthem Circle Mountain, west of I-17, is slated to open mid-April. Lennar Homes will build on 125 lots; Pulte Homes has 77. Both builders will create a mix of one- and two-story homes ranging from 1,600‒3,500 square feet.
This article has moved. Please click here.
Mid-afternoon on the Sunday after Thanksgiving, Terminal 4 at Sky Harbor airport was anything but bustling. Traffic was light, parking was a breeze, security-checkpoint lines were short, and oodles of uncrowded eateries beckoned the hungry. So it goes at America's Best Airport. Best according to one analysis, anyway.
HonorHealth plans to build a full-service acute-care hospital on 60 acres along the east side of I-17 about one mile south of Carefree Highway. The Sonoran Medical Center will be built next to the company's Sonoran Health and Emergency Center, which opened in 2013. The hospital is planned to ultimately have up to 300 beds but would open with fewer, said HonorHealth spokesperson Jeff Holeman.
HonorHealth aims to build a new medical facility in Anthem, offering a broad array of "care center" services. Services would range from MRIs and CT scans to sports medicine and possibly sleep therapy, as well as outpatient care for immediate, non-emergency situations. The facility, targeted to open in 2018, would likely have a helipad for outbound patients.
Fry's Marketplace Rises High at Dove Valley Road
The Fry's Marketplace at the corner of Dove Valley Road and North Valley Parkway became impossible to miss recently as construction got serious and steel soared high. The most noticeable feature on the Canyon Crossroads construction site is a 30-foot-tall covered parking structure called a PowerParasol, which will generate electricity via solar technology.