North Phoenix Corridor Buzz: The New North Scottsdale?
For 15 years, In&Out Magazine has been the definitive source of "Everything that's going on" in and out of the community. We thank you, our readers, as well as the businesses that support the magazine through advertising, for that opportunity. But with little going on, and many businesses suspending or canceling their ads during the Covid-19 crisis, we are suspending publication of the magazine and web sites for the month of May. 
---
As fast as we can build them, they sell. — Mike Bondy, Homes by Towne in Sonoran Foothills
In shades of the housing boom that ramped up more than a decade ago, new homes are selling like hotcakes around North Phoenix (aka the North Valley) as homeowners from Anthem to Scottsdale opt for something new along the burgeoning I-17 corridor.
"Since July it's been on fire," said Meritage Homes salesperson Janet Scott. "We've been really busy."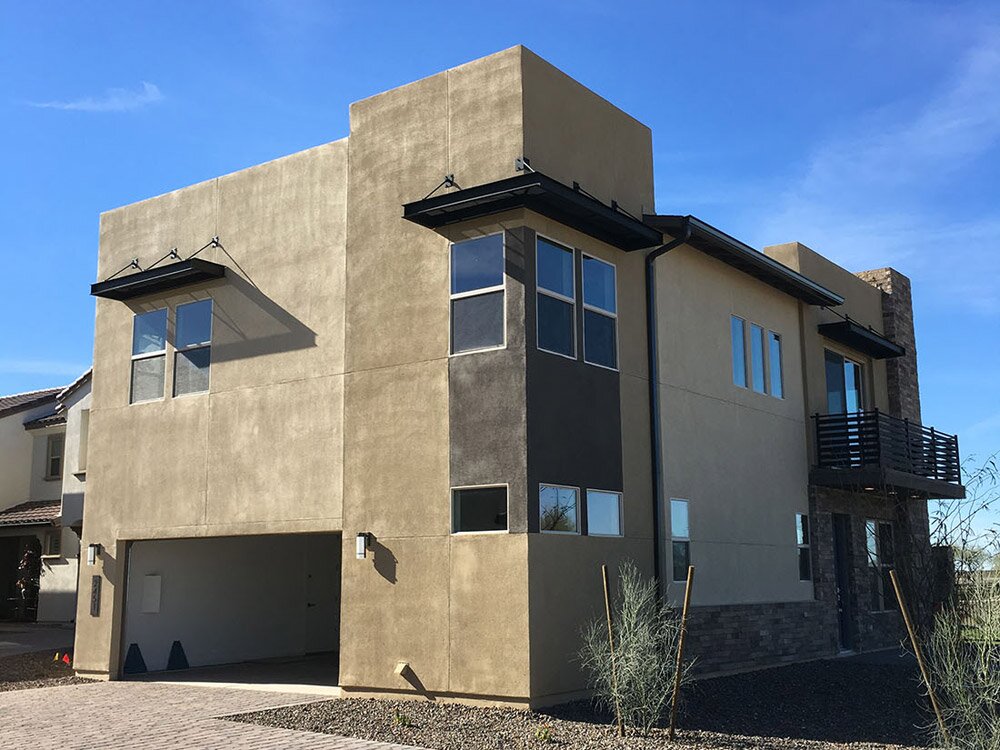 Scott works in the sales office of Stoneledge at North Canyon, the hard-to-miss hillside community of 250 single-family homes overlooking I-17 just south of Carefree Highway. Base prices range from $267,000 to $415,490 for the one- and two-story single-family homes, which have been under construction since the middle of 2014. Just 50 homes remain as of this writing.
Buyers are abuzz, Scott said, over the soon-to-open Fry's Marketplace plaza and plans for a Kierland-like development on USAA property in the Norterra area.
"People are calling us the new North Scottsdale," she said.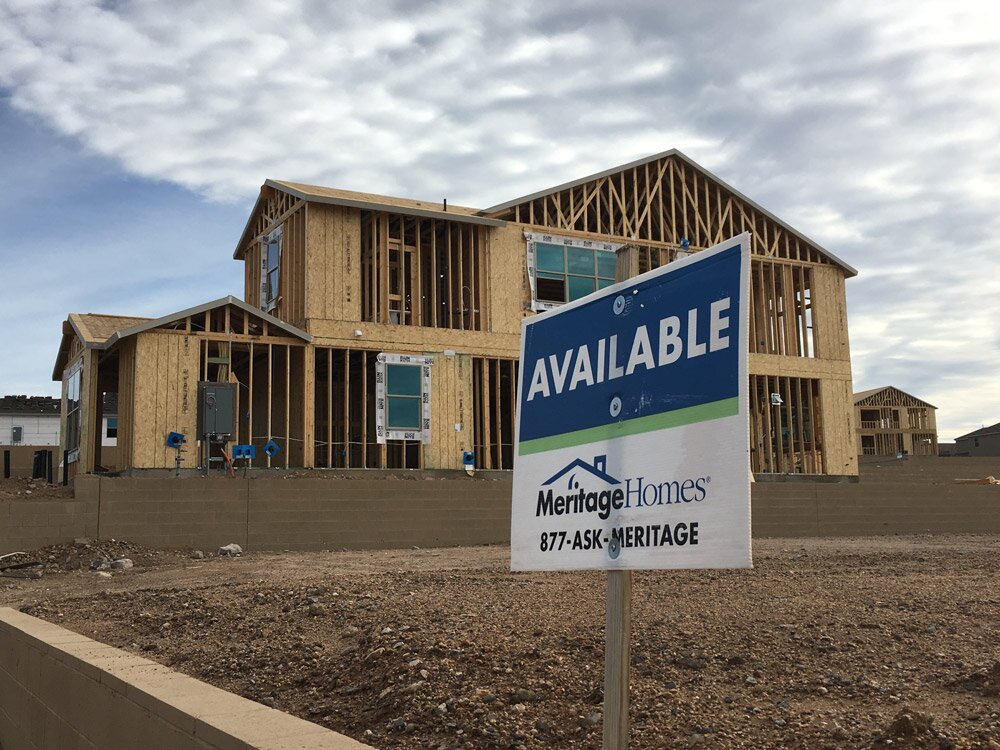 Some new-home sales reps from other area developments said they, too, have been hearing the trendy reference applied to the North Phoenix metro area. But others were unsure if such a likeness would come to fruition. Nearly all of them described the market as "hot" in recent months.
Of 109 lots, only the model homes and the adjacent parking lot remain available at La Solana, said Pulte sales rep Carlin Hannosh said. Hannosh said Anthem residents, in particular, have been flocking to the development across from the new Fry's location on North Valley Parkway.  The Anthemites are asking about Anthem Circle Mountain, where Pulte and Lennar are about to begin construction in the west side of Anthem.
"Most of the traffic we're seeing for Circle Mountain is from Anthem," Hannosh said, including "a lot of people from the Country Club" who, she said, want to escape high HOA fees and enjoy lower water bills on the west side of Anthem (where water is provided by the City of Phoenix). Other Anthemites tell her their homes are getting older and in need of remodeling. Anthem's first homes were sold in 1999.
Meanwhile, a new personality is emerging along the North Valley Parkway, as condos and apartment complexes spring up.
There are even hints of a developing urban vibe. Two months ago, Shea Homes built the first of 111 "courtyard villas" at 24 North, at the northeast corner of Sonoran Desert Drive and North Valley Parkway. The boxy, two-story freestanding homes are chic on the inside, low maintenance on the outside, with intimate back patios rather than sprawling yards, and cozy front courtyards, each shared by six homes. Base prices range from $280,490 to $302,990.
Before deciding on the architecture, Shea did focus groups with big employers in the Happy Valley area and got a thumbs up on the urban-inspired designs, said Shea spokesperson Lynnae Clore. The growing number of jobs in the North Valley, and the short commute from the 24 North location, drove Shea's decision to build there.
Condominiums are hot, too. The builder Homes by Towne is erecting 100 condo units at Desert Village at Sonoran Foothills, on the east side of North Valley Parkway and half a mile south of Dove Valley Road. At completion, the development will have 20 buildings, each with five units ranging in base price from $212,900 to $269,400. Buyers tend to be downsizing empty-nesters, said Mike Bondy, an associate broker for the developer.
"As fast as we can build them, they sell," Bondy said.
This article was first published on Anthem News.