Fall Fright Night Kicks of New NVSO Season
For 15 years, In&Out Magazine has been the definitive source of "Everything that's going on" in and out of the community. We thank you, our readers, as well as the businesses that support the magazine through advertising, for that opportunity. But with little going on, and many businesses suspending or canceling their ads during the Covid-19 crisis, we are suspending publication of the magazine and web sites for the month of May.
---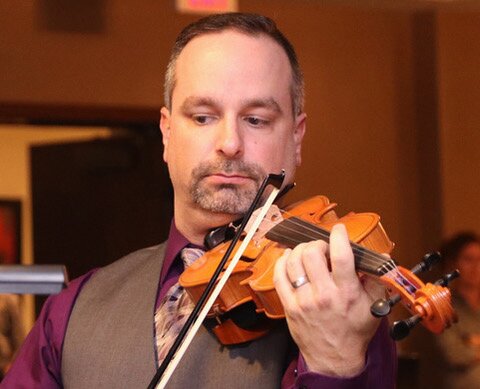 NVSO — North Valley Symphony Orchestra is pleased to announce the opening of their seventh concert season with "Fall Fright Night", Oct. 20th, 2018. The concert will begin at 7:00 p.m. at North Canyon H.S. Performing Arts Auditorium, 1700 E. Union Hills Drive.
The program includes several selections heard in scary movies or t.v. programs. Included is music from Alfred Hitchcock's movie Psycho, creating the suspenseful and sometimes terrifying atmosphere of the film. You'll hear theme music from A Nightmare on Elm Street, a 1984 American slasher film, and The Funeral March of a Marionette, a piece written by Charles Gounod in 1872, that you'll recognize as theme music for the t.v. series Alfred Hitchcock Presents. Two pieces from Walt Disney's animated film, Fantasia, will be part of the program — the theme around apprentice Mickey Mouse in Paul Dukas' The Sorcerer's Apprentice, and Rimsky-Korsakov's arrangement of Night on Bald Mountain.
"In addition to performing well-known movie and t.v. themes, we're excited to bring other classic pieces with frightful undertones to our October audience," says Music Director, Kevin Kozacek. "We'll play a symphonic poem by César Franck called The Accursed Huntsman, a story of a Count of the Rhine who dares to go hunting on a Sunday morning, in violation of the Sabbath."
"In the fifth movement of Symphony Fantastique, you'll hear how Berlioz used orchestra instruments to tell a story of the 'Dream of a Witches' Sabbath.' Listen for strange noises that sound like groans, the clarinet sounding like witches mocking the main character, and high-registered descending staccato violins sounding like laughter. This concert is a great warm-up to the Halloween season," says Kozacek.
North Valley Youth Orchestra, conducted by Josh Lynch, will introduce their season at the Oct. 20th concert by taking the stage for a short time to perform Elfman's This is Halloween, arranged by Kazik.
Ticket prices are $5.00 each concert, or $15 for a season pass that includes all four concerts. For more information about NVSO, to purchase tickets, or if interested in supporting one of the concerts, visit NVSO's website (northvalleysymphony.org).
"Fall Fright Night" is sponsored by JCJ Architecture, a company that takes tremendous pride in a portfolio of work that encompasses a variety of hospitality, education, commercial and civic projects across the nation. JCJ Architecture strives to connect with their clients in their world, and to bring their extensive experience and knowledge to every project and every interaction.
NVSO is supported by the Arizona Commission on the Arts with funding from the State of Arizona and the National Endowment for the Arts, and also the Phoenix Office of Arts and Culture through appropriations from the Phoenix City Council.