Don't Pitch Those Plastic Bags
For 15 years, In&Out Magazine has been the definitive source of "Everything that's going on" in and out of the community. We thank you, our readers, as well as the businesses that support the magazine through advertising, for that opportunity. But with little going on, and many businesses suspending or canceling their ads during the Covid-19 crisis, we are suspending publication of the magazine and web sites for the month of May. 
---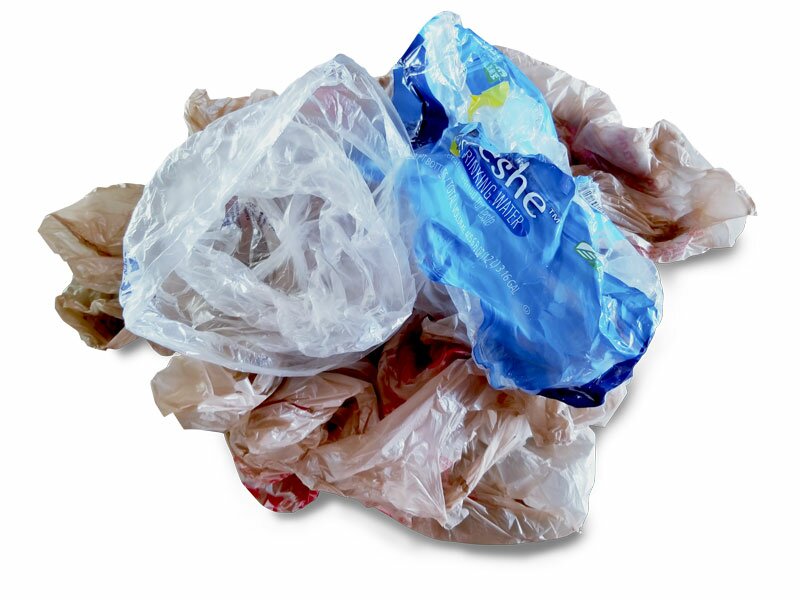 Americans toss 30 million tons of plastic every year, and only 8 percent is recycled, according to the nonprofit Plastic Pollution Coalition. Unlike paper, plastic essentially never biodegrades, and experts are increasingly sounding alarms on many environmental consequences, given overstuffed landfills and a prediction that by 2050 there will be more plastic in the oceans than fish.
Recycling, while not by itself a cure to the plastic problem, is one way individuals can contribute positively. But recycling rules can be very confusing. Plastic bags, for example, can't go in curbside recycling bins, in part because they tangle sorting equipment. They are separated from other recyclables and sent to landfills. 
But—who knew?—grocery bags and many other thin, flexible plastic bags and packaging materials, including a lot of shipping materials that fill mailboxes during the holidays, can be placed in store drop-off barrels at Safeway, Fry's, Albertsons and Walmart.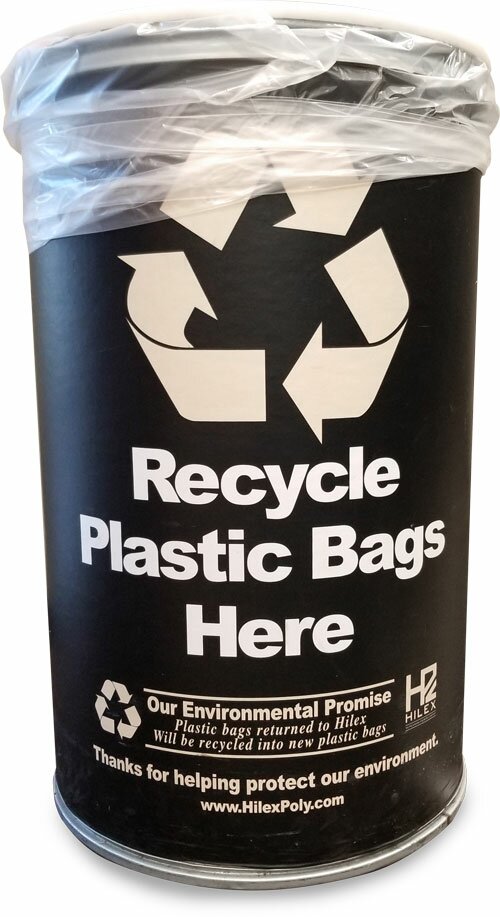 Yes We Can
Among the items that can be recycled in this manner for later use in making synthetic building products or more bags:
Plastic bags provided at checkout at supermarkets, department stores and other retail businesses

Most other flexible plastic bags, including those used for produce, newspapers, sandwiches and even cereal

Most plastic wraps, like those used for bulk packaging of products like potatoes, paper towels and water bottles

Plastic shipping pouches, air pillows (deflate them) and bubble wrap

Plastic wraps used for furniture, electronics and other products

Any other plastic that contains the Store Drop-off label
Some, but not all of these recyclables display a Store Drop-off label (as with the plastic Amazon shipping packet below). Bags should be reasonably clean and dry, and do your best to remove paper shipping labels.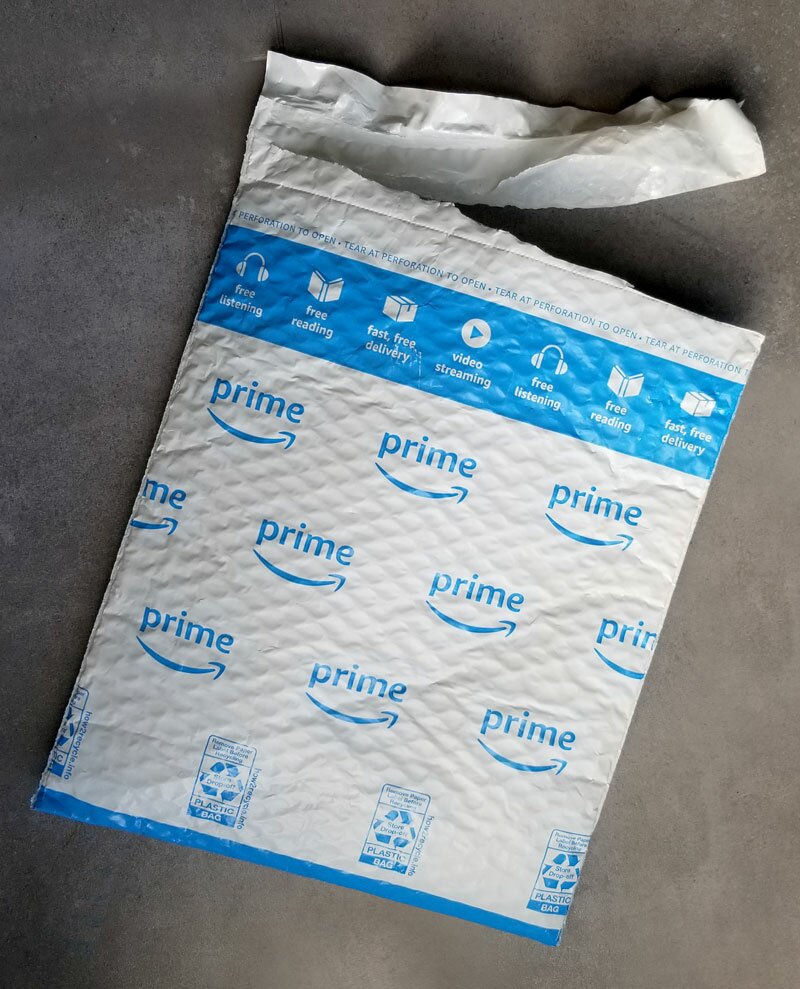 ---
No We Can't
Among plastics that cannot go in store drop-off bins:
Biodegradable or compostable bags

Pre-washed salad mix bags (the crinkly kind)

Most pet food bags

Candy wrappers
For a full list of store drop-off recyclables and locations, visit www.how2recycle.info/sdo
Tip: Fill your reusable grocery bags with plastics for store recycling and pop them in the car for your next shopping trip.
Help a Homeless Vet: Plastic grocery bags—specifically only the type used at supermarket checkouts—can be dropped at the Anthem Community Center, where they are transformed by local volunteers into sleeping mats for homeless veterans.