Alleged Rock Springs Robber Caught with Handgun & Brass Knuckles
For 15 years, In&Out Magazine has been the definitive source of "Everything that's going on" in and out of the community. We thank you, our readers, as well as the businesses that support the magazine through advertising, for that opportunity. But with little going on, and many businesses suspending or canceling their ads during the Covid-19 crisis, we are suspending publication of the magazine and web sites for the month of May. 
---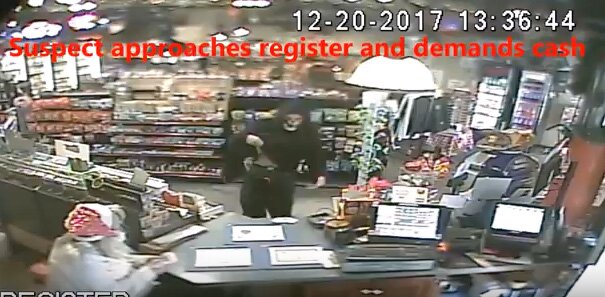 A man walking down the street with a handgun and a set of brass knuckles was arrested yesterday for the alleged Dec. 20 robbery of the 76 Service Station next to the Rock Springs Cafe on Old Black Canyon Highway.
The Yavapai County Sheriff's Office announced today it arrested 24-year-old Black Canyon City resident Donald Wayne Cruse.
"Deputies and detectives had analyzed the security video and developed information based on knowledge of the area and evidence obtained matching clothing which identified Cruse as the suspect," the sheriff's office said in a statement. A subsequent search lasted "several days without success."
Then yesterday, "a YCSO detective saw Cruse walking on Bertha Street in Black Canyon City. Cruse was carrying a loaded .45-caliber handgun in his waistband, a pair of brass knuckles in a pants pocket, identification belonging to another individual, and a quantity of methamphetamine."
Cruse was arrested and booked on charges including possession of a defaced deadly weapon, robbery and possession of a dangerous drug, YCSO said.
Cruse denied involvement, the agency said. Bond has not yet been set.