North Phoenix Councilwoman Thelda Williams is Now Interim Mayor
For 15 years, In&Out Magazine has been the definitive source of "Everything that's going on" in and out of the community. We thank you, our readers, as well as the businesses that support the magazine through advertising, for that opportunity. But with little going on, and many businesses suspending or canceling their ads during the Covid-19 crisis, we are suspending publication of the magazine and web sites for the month of May.
---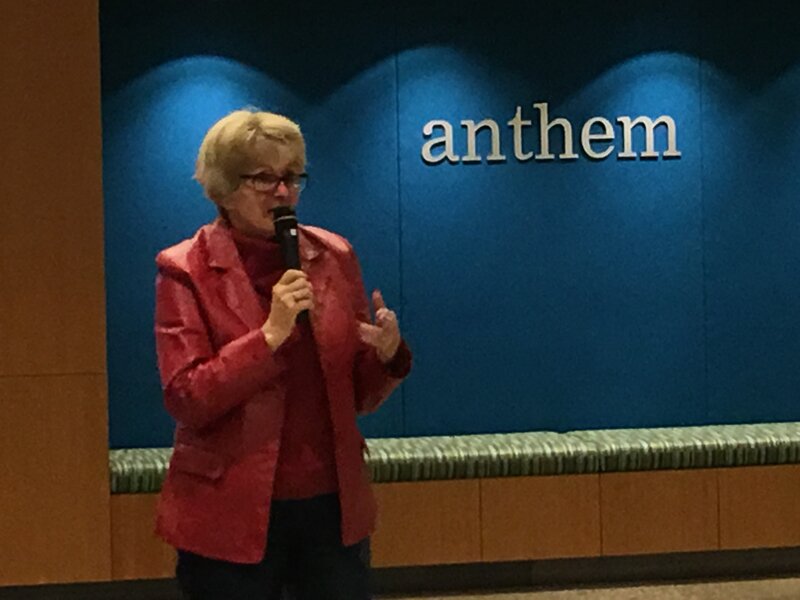 CITY OF PHOENIX — More than one week ago, Phoenix Mayor Greg Stanton announced he would be resigning from office. That resignation happened today, Tuesday, May 29 at noon. The city has begun the process to fill his vacated seat. The following explains the procedures and steps that will happen over the next six months:
Immediately
Vice Mayor Thelda Williams is now serving as the city's Interim Mayor. She will also continue to serve as Councilwoman for the city's District 1. If any Phoenix resident is interested in running to replace the Mayor for the remainder of his term, he/she must declare their interest within 10 days of Stanton's resignation, which would beFriday, June 8 at 5 p.m.
Next, the City Council will hold a special meeting on Monday, June 11, to appoint a Mayor Pro Tempore from remaining Councilmembers. That person will serve as Mayor, in addition to their current Council seat, until the Special Election (or, if necessary, until a runoff election).
Approval of a Special Election for Voters
The City Charter says the City Council must call for a Special Election between 11 and 20 days of a vacancy, while at the same time giving residents 120 days notice that an election will happen. The next available date to hold a Special Election is Tuesday, Nov. 6, 2018, which will put the vote on the state General Election.
Councilmembers
If a current Phoenix City Councilmember chooses to run in the Special Election for Mayor, he/she will have to resign from their current position as a Councilmember. However, they do not have to resign until nomination petitions are filed. For the Nov. 6 election, petitions will be due Wednesday, Aug. 8, 2018 at 5 p.m.
Any Phoenix resident interested in replacing a City Councilmember will have 10 days after the office is vacated to declare their intent to run to fill the remainder of the term of office for that Council seat. Similar to the Mayor, between 12-15 days of a Councilmember's resignation, the remaining Councilmembers will select an interim Councilmember to serve until a Special Election can be held for that office.
For more information, visit Phoenix.gov/Elections, @PHXElections (Twitter), call 602-262-6837 or use the 7-1-1 Relay System.