Growing Chamber of Commerce Moving into Big Office Complex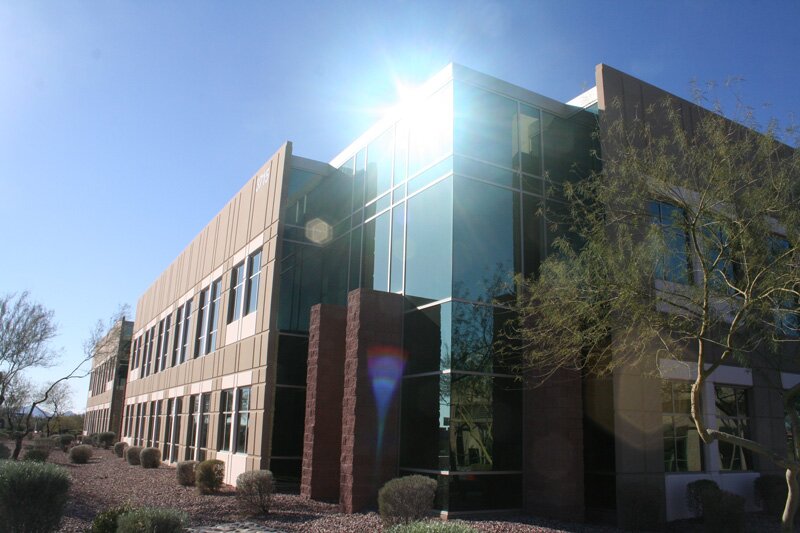 The Anthem Area Chamber of Commerce—serving an area from the Loop 303 north to Black Canyon City—has inked a deal to lease office space in the long-empty, two-story, 65,000-square-foot Anthem Corporate Center at 3715 Anthem Way.
The chamber plans to open its offices and a visitors center, with a sign visible from Anthem Way.
"We will be the first tenants in the building," said Executive Director Heather Maxwell. "We are excited." The building was built in 2008 and has never been occupied.
It's a big step in the chamber's growth. Founded in 2015 with 50 members, a $15,000 budget and one part-time staffer, the chamber today has more than 200 members, a $150,000 budget and a full-time director in Maxwell.
The organization outgrew its one-room office in the Anthem Civic Building and last November moved to Anthem's east side, at 42101 N. 41st Drive, Suite C-152, and opened a visitor's center. When Caurus Academy announced plans to take over that space, the chamber, "experiencing booming growth," began the hunt for a bigger space, Maxwell said.
The chamber's new 2,700-square foot space [floor plan below] will have a conference room and 10 small, private offices available for members to rent. The offices, from 96 to 150 square feet, will start at $500 monthly rent, utilities included. Each will be wired for internet but not landline phones. Also, open work-area stations will be offered to 10 chamber members for $200 a month.
"There's a huge need for professional executive office space without having the overhead, for some of our smaller businesses," Maxwell said. Applications will be taken now through June 22. A subcommittee will review all applicant's financials and make recommendations to the board of directors for final decisions.
The chamber will have its own entrance at the southwest corner of the building.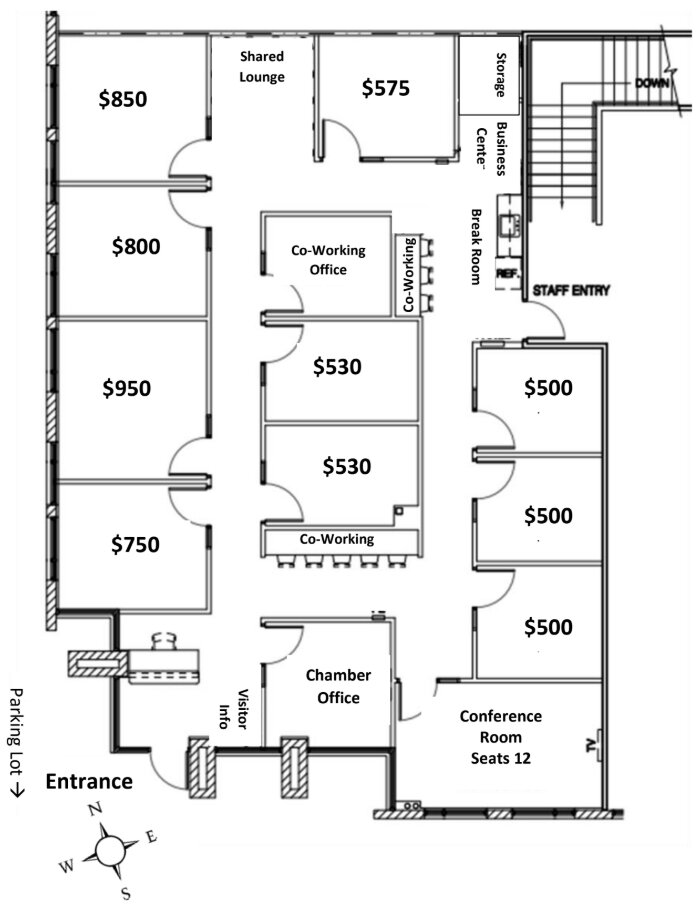 ---
The Home You've Been Waiting For!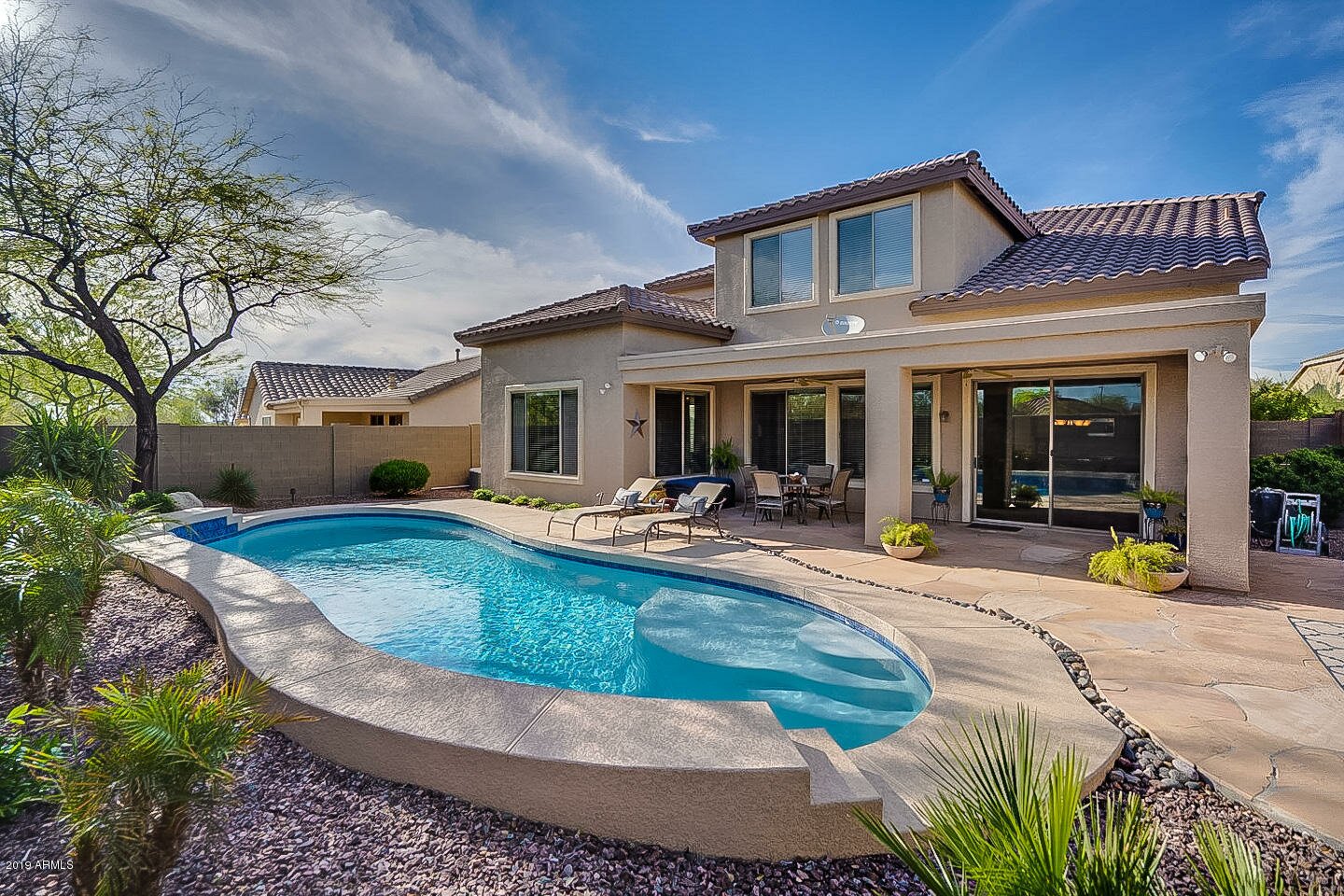 ADVERTISEMENT
This expanded Victory model has 5 bedrooms + large bonus room upstairs + a tech center + office downstairs! No homes behind. This home exudes pride of ownership. It will be your happy place!
5 BEDS + OFFICE & BONUS ROOM | 3 BATHS | 3-CAR GARAGE | 3,361 SQFT | $424,900
2551 W Kit Carson Trail, Anthem Parkside
Call or CLICK TO LEARN MORE