Storm Dumps Record Rain… But Not in North Phoenix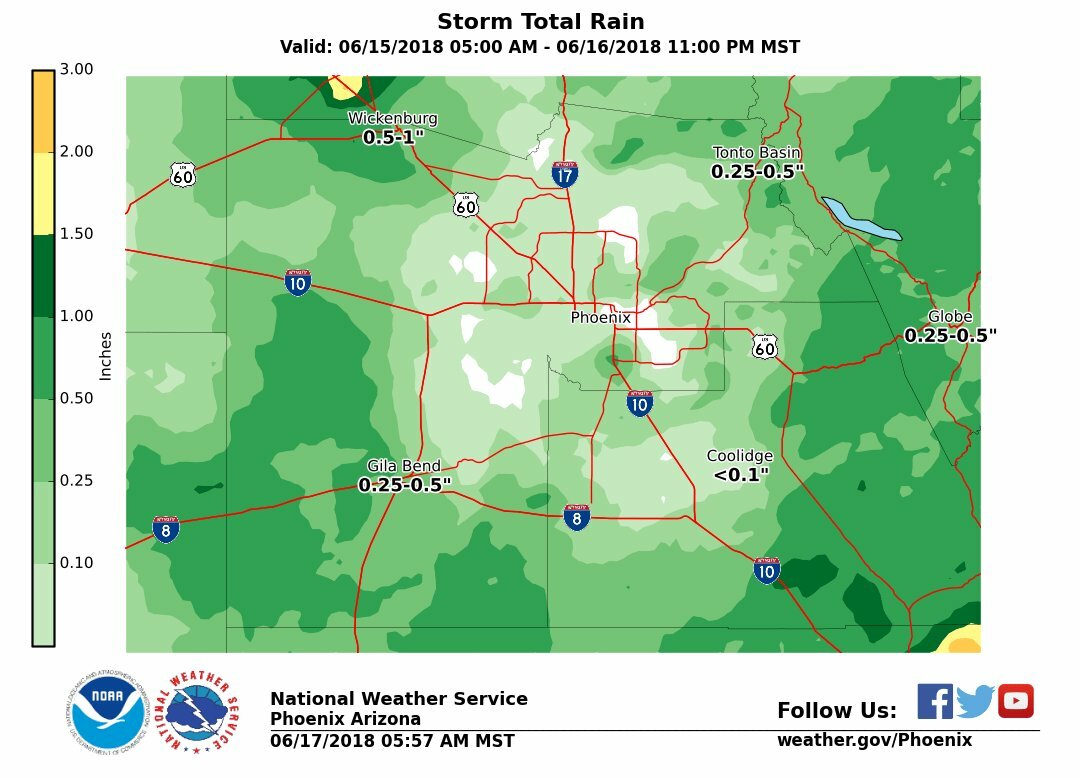 The first storms of the 2018 monsoon dumped 1.73 inches of rain in Cave Creek Sunday and set a record for the date in Flagstaff with 0.38 inches. But North Phoenix got skunked.
Only trace amounts were recorded in official gauges in Anthem, Tramonto, Sonoran Foothills and Norterra. At a gauge halfway between New River and Cave Creek, 0.63 inches fell, illustrating the geographic midpoint between one deluge that flooded local washes and ongoing drought.
Sky Harbor Airport also got just a trace of precipitation. Yet a cell moving through the metro area dumped 1.3 inches in a narrow region of Paradise Valley near Indian Bend Road and the Loop 101.
Nearly one-third of an inch fell at Sunset Point Rest Area on I-17.
The North Phoenix forecast calls for clear skies into next weekend, with highs in the mid-90s today and tomorrow, then climbing to 108 degrees  by Friday.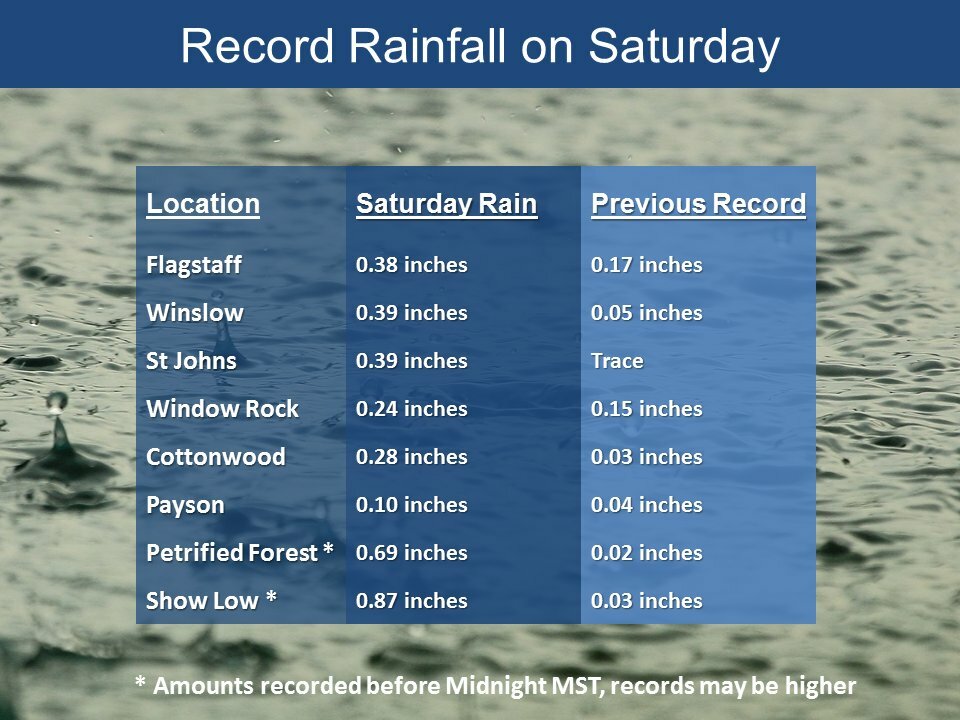 The forecast for North Phoenix (at Deer Valley Airport):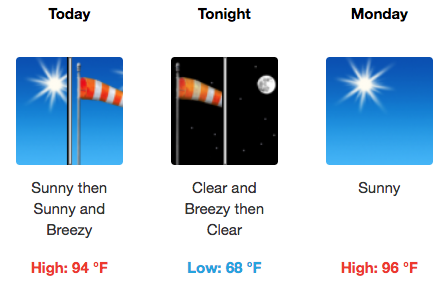 ---