2018 Home Sales In Review: Prices Rose, Inventory Shrank

Total existing home sales for 2018 were down 2.2 percent to 1,869, compared to 1,911 in 2017, across NoPho, the I-17 corridor from Norterra to New River. However, the still-robust sales drove down inventory across all five zones, and average sales prices and price per square foot both trended upward across all zones.
The local market's resilience is in stark contrast to the national picture. Year-over-year U.S. existing-home sales fell 7 percent in November, the most recent month reported, while sales dropped 15.4 percent in the West. Early indications (pending home sales) suggest December would remain soft nationwide.
---
Homes for Sale in North Phoenix
AD Full MLS listing of all homes on the market in 85085, 85086 and 85087. Browse, schedule a showing or save homes to peruse later.
www.PrickettRealty.com/north-phoenix
---
The local market remained busy in December, with 127 total NoPho sales, up from 122 the previous December. Inventory is now tight in all five zones, and extremely tight in some. Anything below a six-month supply is considered a seller's market.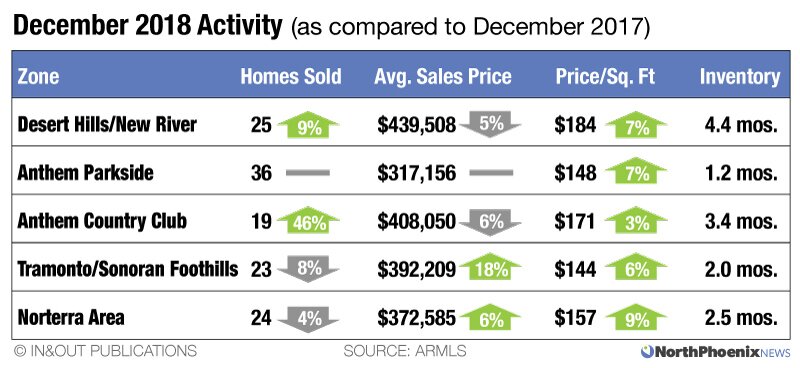 Get details by zone, including price trends and data for the entire year, and a list of every home sold in December:
A analysis by Trulia in November predicted the hot housing markets in Silicon Valley and other Western coastal cities will cool in 2019, but Phoenix will remain a hot spot due to growth in jobs and population and comparably affordable home prices. It's too early to know if things will in fact unfold that way, but date released since that prediction aligns with it.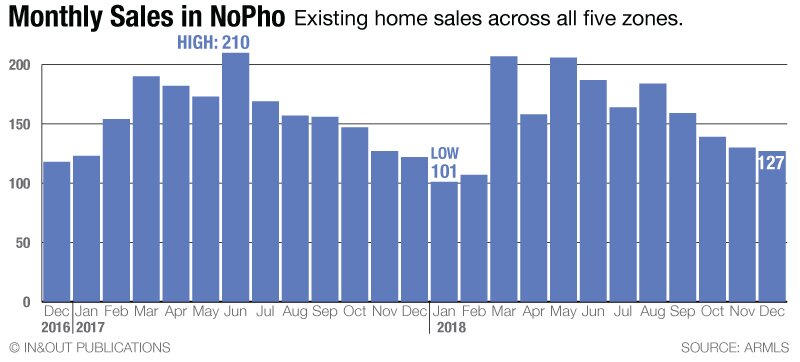 ---
SUBSCRIBE TODAY
NORTH PHOENIX NEWSLETTER
ANTHEM NEWSLETTER