Schools That Make the Grade
For 15 years, In&Out Magazine has been the definitive source of "Everything that's going on" in and out of the community. We thank you, our readers, as well as the businesses that support the magazine through advertising, for that opportunity. But with little going on, and many businesses suspending or canceling their ads during the Covid-19 crisis, we are suspending publication of the magazine and web sites for the month of May.
---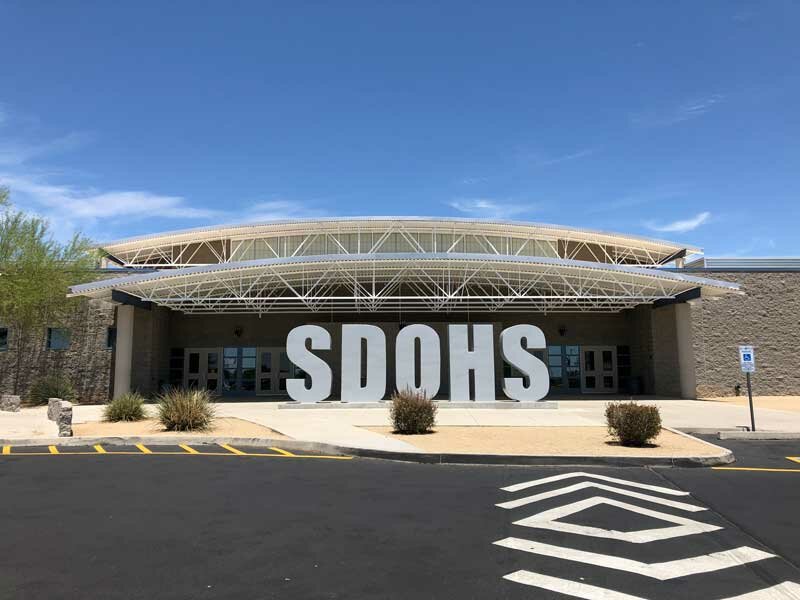 Behind the Coveted A+ Ratings
Sandra Day O'Connor High School was one of five schools in the Deer Valley Unified School District awarded an A+ rating this spring from the Arizona Educational Foundation, and one of 41 schools statewide to receive the designation. It was the only one in NoPho, the I-17 corridor from Norterra to New River. Meanwhile, six others in our area tout the award, having received it in recent years [see list below]. The trademarked award—officially called A+ School of Excellence—is administered by the non-profit Arizona Educational Foundation (AEF).
What A+ Means
Awarded schools have strong academic records, stable leadership, and "a caring culture conducive to learning," explained AEF Executive Director Bobbie O'Boyle. A+ schools can tout the award for 3-½-years, a period justified by the institutional stability required to achieve the status, O'Boyle said.
"The A+ award is sort of a seal of approval from an outside agency that looks at the school with an objective eye," O'Boyle told In&Out.
Basic Eligibility
Any public school, district or charter, with some combination of K–12 grades is eligible—if they meet these criteria:
Been open at least six years.

Have an A or B rating from the Arizona Department of Education (a totally separate A–F rating system based wholly on test scores and other statistics).

Have a principal who has been at the helm at least three years.

Meet various legal thresholds, such as complying with civil rights laws.
Previously awarded schools can apply only after the 3-½-year term expires.
The Process
"It's a pretty robust application process," said DVUSD spokesperson Monica Allread. Sandra Day's application was 36 pages, Allread said, including goals and changes that led toward the goals, plus data and other documentation. Some 20 people contributed.
AEF reviews the written applications and sends judges to visit each school. About 130 judges are involved, all volunteers. Nearly all of them are principals, assistant principals, application writers, and other school leaders from schools that have already earned the A+ designation, O'Boyle said. About 1 percent—donors or other educational organizations—go along as observers.
Typically, schools don't apply unless they have high confidence in their prospects, O'Boyle said. That helps explain why over the past 10 years, 70 percent of the schools that applied got the A+ rating. There are no fees for schools to apply nor to tout the awards.
The Right Stuff
The state's A–F ranking is "a good starting point" for evaluating schools, O'Boyle said, "but it certainly doesn't tell the story of the whole school. An A+ school is one teachers can't wait to come to, students can't wait to come to, and parents can't wait to send their kids to."
Are A+ Schools Superior to Others?
"Not necessarily," O'Boyle said. "This award is something that a school has to be proactive about." An outstanding school may not have taken the initiative or might not meet all eligibility requirements.
What is the AEF?
The nonprofit raises about $380,000 per year to fund the A+ awards and other efforts, including the state spelling bee and Teacher of the Year Awards. More than two-thirds of the funding comes from corporate grants and contributions, about 25 percent from foundation grants, and 7 percent from individuals. O'Boyle is the only salaried employee of the foundation.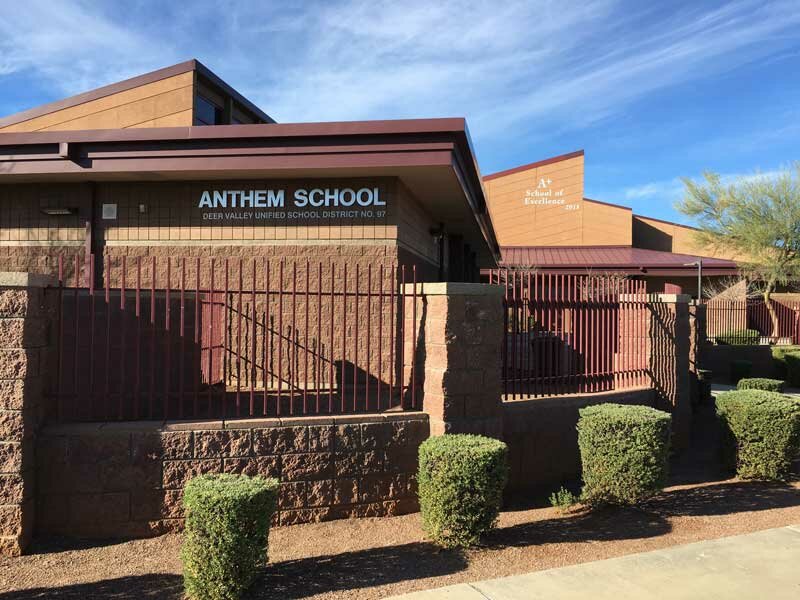 A+ Schools in NoPho

DVUSD schools in our area currently allowed to tout their A+ rating, and the year in which they received it:
Sandra Day O'Connor High School (2018)
Canyon Springs STEM Academy (2016)
Gavilan Peak School (2016)
Stetson Hills School (2016)
Anthem School (2015)
Barry Goldwater High School (2015)
Diamond Canyon School (2015)
Related: