Bobcats: Facts, Habits and Dangers
For 15 years, In&Out Magazine has been the definitive source of "Everything that's going on" in and out of the community. We thank you, our readers, as well as the businesses that support the magazine through advertising, for that opportunity. But with little going on, and many businesses suspending or canceling their ads during the Covid-19 crisis, we are suspending publication of the magazine and web sites for the month of May. 
---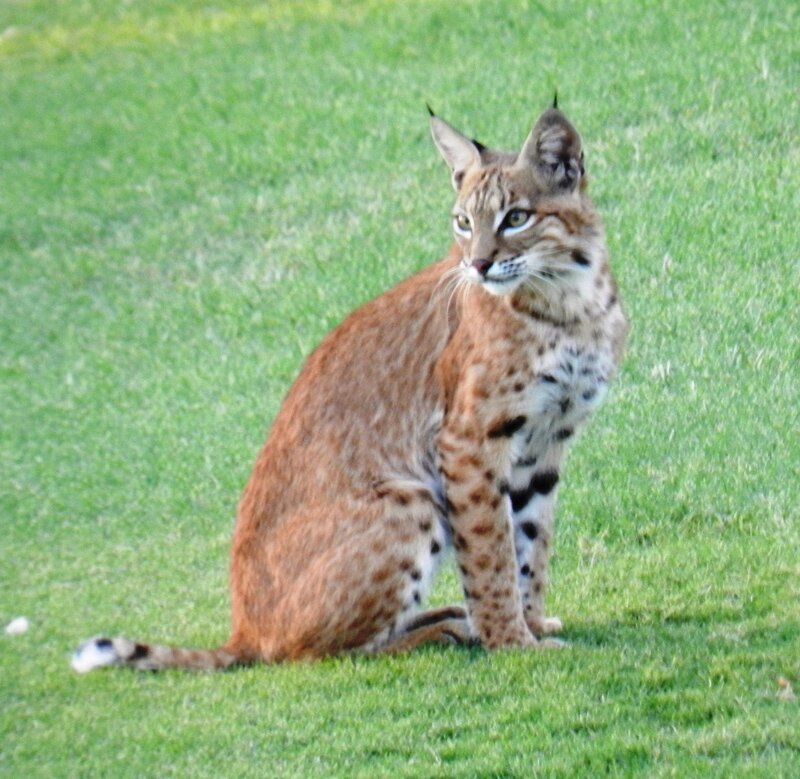 Bobcats live throughout Arizona, and they hang around suburban areas like North Phoenix if there are sources of water and food (bunnies, lizards, birds, small pets — that sort of thing). They can sneak through a view fence or climb a tree with ease.
Oh, and they can jump as high as 12 feet. That's a 144-inch vertical, for the sports-minded.
Height: Up to 2 feet
Length: 2 to 4 feet
Weight:  15 to 35 pounds
Color: Tan with dark spots
Tail: Short!
Bobcats are in the lynx genus of felines, distinct from but related to tigers, lions and house cats. Bobcats have shorter legs than many other cats and they sport characteristically short (bobbed) tails — hence the name. They are much smaller than mountain lions. (A mountain lion can be 6 feet long and weigh 75 to 145 pounds).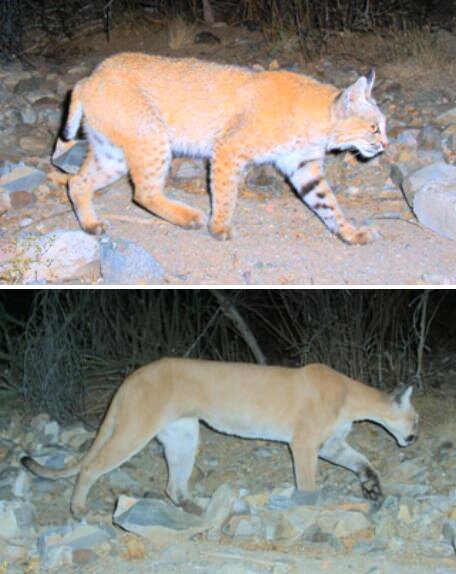 Bobcats live for 10 to 15 years. They hang out in rocky dens or just thick brush. They mate in February and March, typically resulting in two or three kittens born by June. One will defend an area up to 12 square miles.
Bobcat Dangers
These wild felines will normally avoid humans.
"If you see a bobcat near your home, there is no need to panic," Game & Fish says. "Bobcats rarely attack people. However, if a bobcat does attack a human, it generally will have symptoms of rabies."
And that's not good.
In July 2017, Anthem resident Steve Verschoor stepped in to help another man and his German shepherd, which was in a confrontation with a bobcat. Verschoor intervened, and in a widely shared video, the bobcat latched on to Verschoor's hand before being flung off and running away. Sheriff deputies killed the cat, which was found to be rabid, and Verschoor had to undergo rabies treatments.
Pets are another story. Small dogs are vulnerable to attack by healthy, hunting bobcats, and suburban residents frequently report such attacks. Animal experts suggest not leaving small dogs outside alone.
To scare a bobcat off, try loud noises, throw rocks or spray it with a garden hose, according to Game & Fish. If you see a bobcat behaving erratically, or it won't leave, call Game & Fish at 623-236-7201.